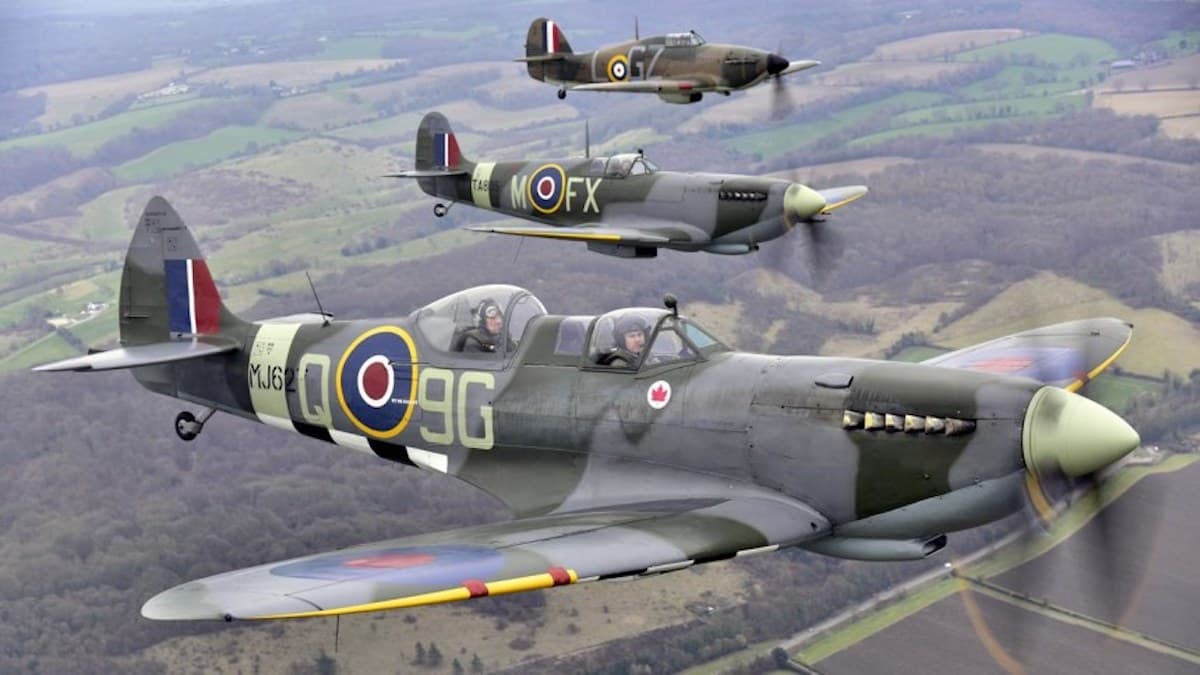 The American Heritage Museum in Stow, Massachusetts, is offering an experience of a lifetime as the grand prize in its latest fundraiser: The Ultimate WWII Fighter Experience.
"Imagine soaring high over the iconic White Cliffs of Dover at the controls of a Supermarine Spitfire just like the heroic pilots defending England during the harrowing days of the Battle of Britain in 1940. Or crossing the expanse of the English Channel in your P-40 Warhawk, returning from ground attack missions in occupied France. Then, fly in the Cadillac of all fighters — the legendary P-51D Mustang. You'll experience all three if you are the winner of the Ultimate World War II Fighter Experience Sweepstakes," museum officials said
The winner will receive a $2,000 travel allowance to get to London, England, where they will report to the Biggin Hill Heritage Hangar just outside the city. This famous airfield was one of the fighter bases where RAF pilots flew from during the Battle of Britain and the Blitz in the summer of 1940.
The winner will be paired with experienced flight instructors to get familiar with three rare dual-seat fighters of World War II: The P-51D Mustang, the Supermarine Spitfire TR.9, and the Curtiss TP-40N Warhawk, before taking to the skies in each one.
"Flying even one of these incredible aircraft is unique, but flying in all three is truly a once-in-a-lifetime experience," museum officials noted.
While in the United Kingdom you have the opportunity to visit several other aviation and history museums, including the Imperial War Museum in Duxford, the Tank Museum in Dorset, and the RAF Museum in Hendon.
All proceeds from the sweepstakes will be used to support the museum's educational programs and growth, said officials with the non-profit museum, which is operated by the Collings Foundation.
You can choose your donation amount ranging from $25, which buys you 10 tickets, to $2,000, which buys you 2,600 tickets. Tickets can be purchased until 3 p.m. Eastern on July 29, 2022, with the drawing being held at 4 p.m. the same day.
To learn more and buy tickets, go to Tapkat.org/American-Heritage-Museum/o58G79.