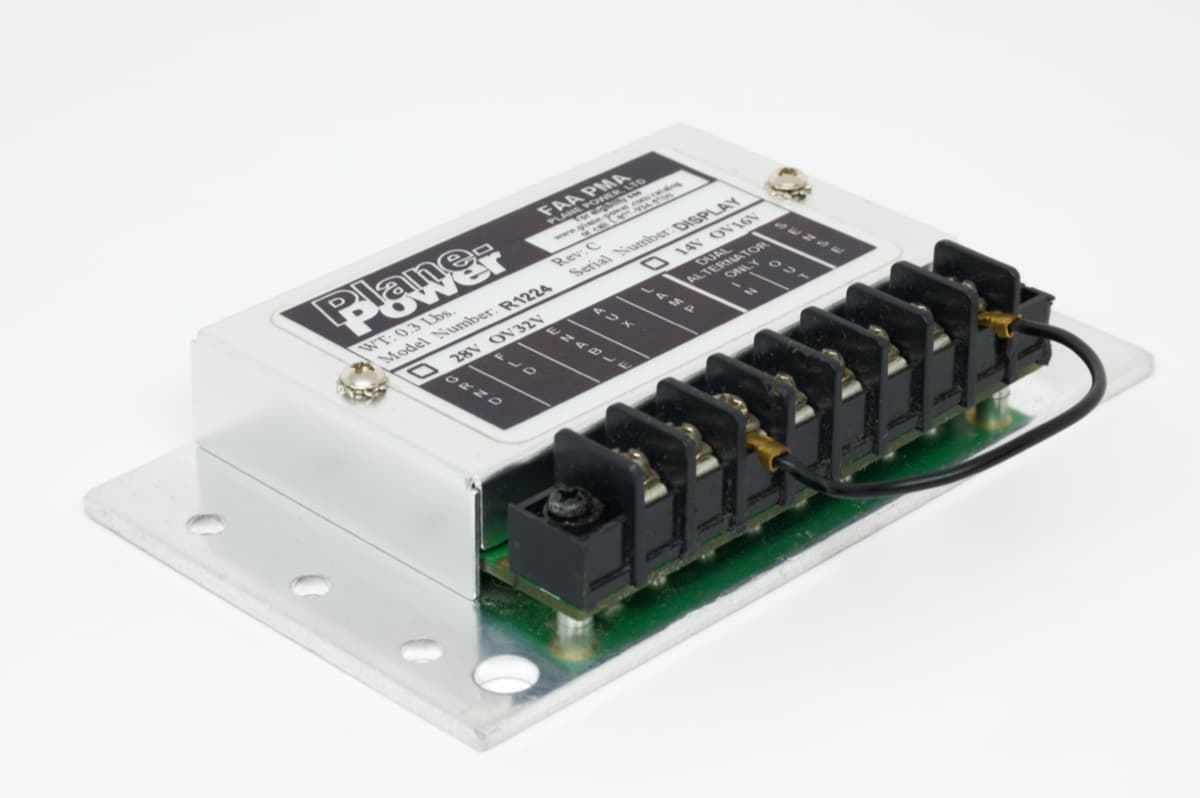 Plane-Power recently earned an FAA PMA for its new R1224J voltage regulator for use in Jasco alternator conversion kits.
"There are thousands of Jasco alternators currently in the field on all types of engines from legacy radials to newer-generation Continental and Lycoming engines," said Keith Bagley, president of Hartzell Engine Technologies, Plane-Power's parent company. "Unfortunately, as those original components age, their reliability goes down and cost of ownership goes up."
"By offering a voltage regulator with improved technologies, we are providing Jasco STC holders with a cost-effective path to upgrade to a solid-state voltage regulator that features integrated over-voltage, field short, and reverse-polarity protection," he continued.
"Because this upgrade applies to so many engine types, we've made the installation easier by incorporating the resistor into the alternator," explained Brett Benton, HET's VP of Market and Business Development. "In addition, because these voltage regulators are direct replacements for current units and require minimal modifications for the majority of installations, the upgrades can be accomplished quickly and cost effectively."
The voltage regulators are available now through Quality Aircraft Accessories and Aircraft Spruce.