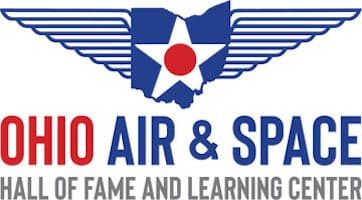 The renovation of the original 1929 control tower at Columbus, Ohio's John Glenn International Airport (KCMH) into the Ohio Air & Space Hall of Fame and Learning Center (OAS) took a giant leap forward recently with grants totaling $225,000 from Ohio-based NetJets and FlightSafety International.
The grants will be used to unlock a state matching grant of $550,000, allowing OAS to begin construction on phase one of its plan, according to officials.
When completed, OAS will recognize NetJets as the presenter of its "Founders Walk," a series of exterior public displays recognizing leaders instrumental in the establishment of Port Columbus Airport in 1929. NetJets was founded at KCMH in 1964 as Executive Jet Aviation, and its co-founder, the late Air Force Brig. Gen. Paul Tibbets, Jr., will be among the individuals honored at OAS.
FlightSafety will be recognized as the named presenter of two flight simulator stations planned for OAS. One station will be available to the public while a second station will serve the aviation-themed science, technology, engineering, arts and math (AvSTEAM) youth learning center housed on the second floor of the OAS.
"With education and continuous learning always top of mind at FSI, we are thrilled to be a part of this exciting endeavor," said Brad Thress, president and CEO of FlightSafety International.
Learn more about the Ohio Air & Space Hall of Fame and Learning Center here.