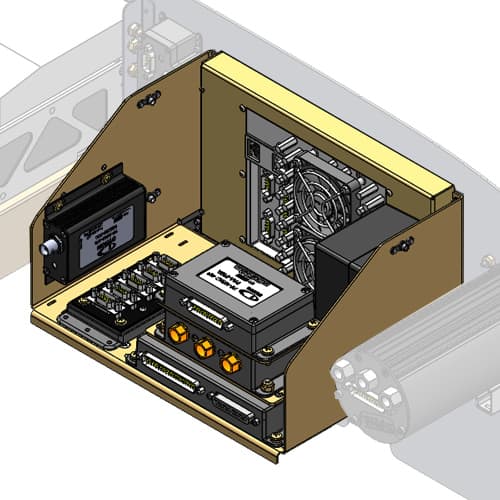 New from Dynon Avionics is the FastTrack line of installation products for experimental and Light-Sport Aircraft (LSA) builders.
"Until now, builders had to decide where to locate each avionics module or component in their airplane, design custom brackets to mount each, fabricate those custom brackets, and finally attach the brackets and modules to the airplane," say Dynon officials. "FastTrack dramatically simplifies these tasks."
The FastTrack product line introduces new module mounting tray kits, trays, and brackets specifically designed to receive SkyView modules and mount SkyView displays.
FastTrack Essentials packages, available in both VFR and IFR editions, accelerate installation even further, company officials note.
In a first for Dynon, customers can now buy pre-assembled packages that deliver FastTrack mounting trays, SkyView modules, and SkyView network cables already mounted and connected, they explain.
The VFR edition comes with the SV-EMS-220 EMS Module, SV-ADSB-472 ADS-B In Receiver, SV-NET-HUB SkyView Network Hub, SV-NET SkyView network cables, SkyView display harness, and the ADS-B receiver harness kit. Price: $1,995. The IFR edition, priced at $2,565, adds an SV-ARINC-429 module for IFR navigator connectivity, company officials report.
The FastTrack Module Mounting Kits and Stacking Kits are available separately for builders who want to customize their build beyond the FastTrack Essentials packages.
To learn more, go to DynonAvionics.com.