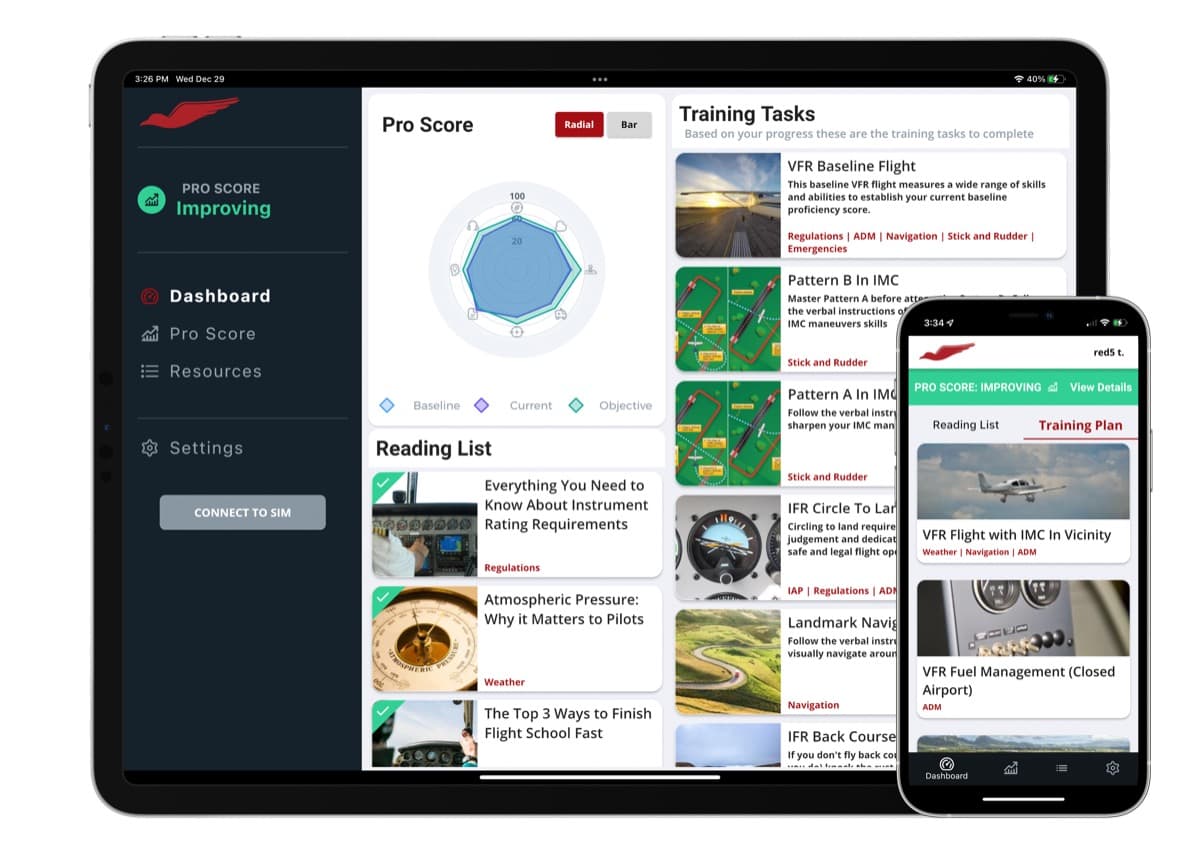 Redbird Flight Simulations has released its pilot proficiency training app, Redbird Pro.
Developed for use with iOS and Android devices, "the app uses artificial intelligence and behavioral design to personalize the proficiency training of pilots and make the daily improvement of their knowledge and skills more achievable, enjoyable, and effective," according to company officials.
When pilots first download Redbird Pro, the app prompts them to complete a self-assessment and, if able, a baseline flight using a Redbird flight simulator. Redbird Pro uses this data to generate a Pro Score, which is at the core of a pilot's personalized training plan in the app.
As pilots train with Redbird Pro, their Pro Score gives them an objective measurement of their progress and identifies where and how they can improve their proficiency, company officials explain.
Based on a pilot's Pro Score, Redbird Pro recommends the training that will have the most impact on proficiency.
The app includes a catalog of training collections, each one developed to help the pilot improve knowledge and skills in specific areas through articles, quizzes, skill refreshers, and flight simulator scenarios created by flight instructors, officials said.
Pilots do not need access to a Redbird flight simulator to use Redbird Pro. They can read articles, watch videos, take quizzes, brief, chair fly, and debrief scenarios with nothing more than a mobile device or tablet.
However, flying scenarios with a Redbird simulator enables Redbird Pro to incorporate additional data into the Pro Score, which enhances pilots' personal training plans and allows them to drill even further into the minute details of their flying, Redbird officials said.
A subscription to Redbird Pro costs $15.99 a month for VFR training or $19.99 a month for VFR and IFR training. A 30-day free trial period is included with each subscription.
For more information, got to about Redbird Pro, go to Simulators.Redbirdflight.com/Redbird-Pro.