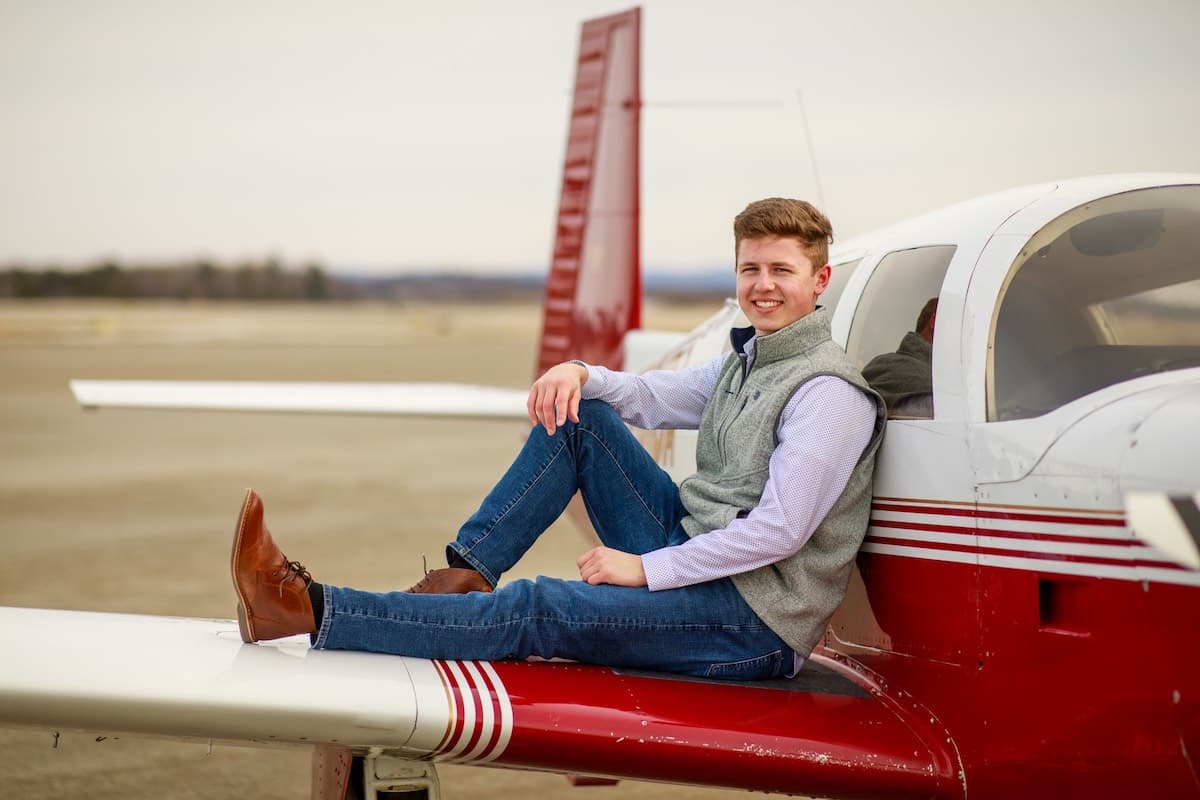 A 17-year-old pilot is preparing to take off on Loop For the Troops, a journey from upstate New York to Florida and back, to raise awareness and money for Hope For The Warriors.
Luke Pylypciw, who earned his private pilot certificate on his 17th birthday, will begin his journey April 8, 2022, wrapping it up 10 days later after several stops around the eastern part of the country, including the 2022 SUN 'n FUN Aerospace Expo in Lakeland, Florida.
He's flying a 1977 Mooney M20J owned by the Goodrich Flying Club, which is based at Greater Binghamton Airport/Edwin A Link Field (KBGM) in New York.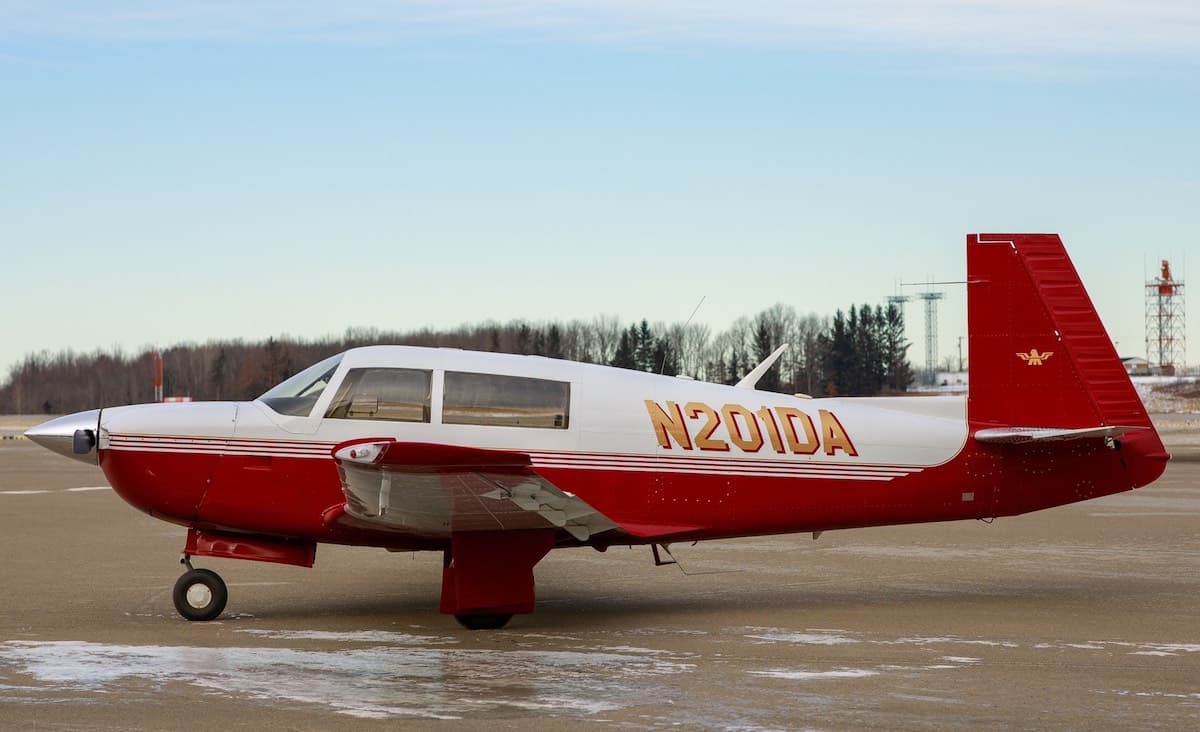 Not surprisingly, Luke is the youngest member of the seven-member flying club — "by probably about four decades," he estimates.
As soon as he earned his private ticket, Luke was ready to explore.
"I wanted to get out of the local area. I wanted to see more of the country from the air, but I also wanted it to have some meaning behind it," he explains.
That led him to wanting to do something to support veterans.
"My grandfather was a World War II veteran. I also have other relatives who have served in the military and we've been affected by the military a lot, so it's something that is near and dear to our hearts and that's why we chose Hope For The Warriors."
Luke hopes to raise $15,000 during his flight. He plans to donate $12,500 to the organization, while the remaining $2,500 is going towards the fixed costs of organizing the trip, such as advertising, the Loop For the Troops website, and merchandise. The cost of the trip, from fuel to hotel expenses, is being paid for by his family.
"We are not taking money out to pay for me flying," he says. "It's not donate to fund Luke's flight, it's donate to Hope For The Warriors."
Luke's dad will accompany him on the trip, as well as a safety pilot, but Luke will be doing all of the flying. He initially wanted to do the flight alone, but realized he couldn't rent a hotel room or a car — or even borrow an FBO's crew car — because of his age.
The junior at Union-Endicott High School in Endicott, New York, also hopes his journey will inspire other kids, showing them "that you can make the world a better place doing what you love."
"From talking with my friends, there's this thought that the big things in life are reserved for people who have a lot of life experience or who are older," he says. "I want to show people that you can achieve big things at a young age."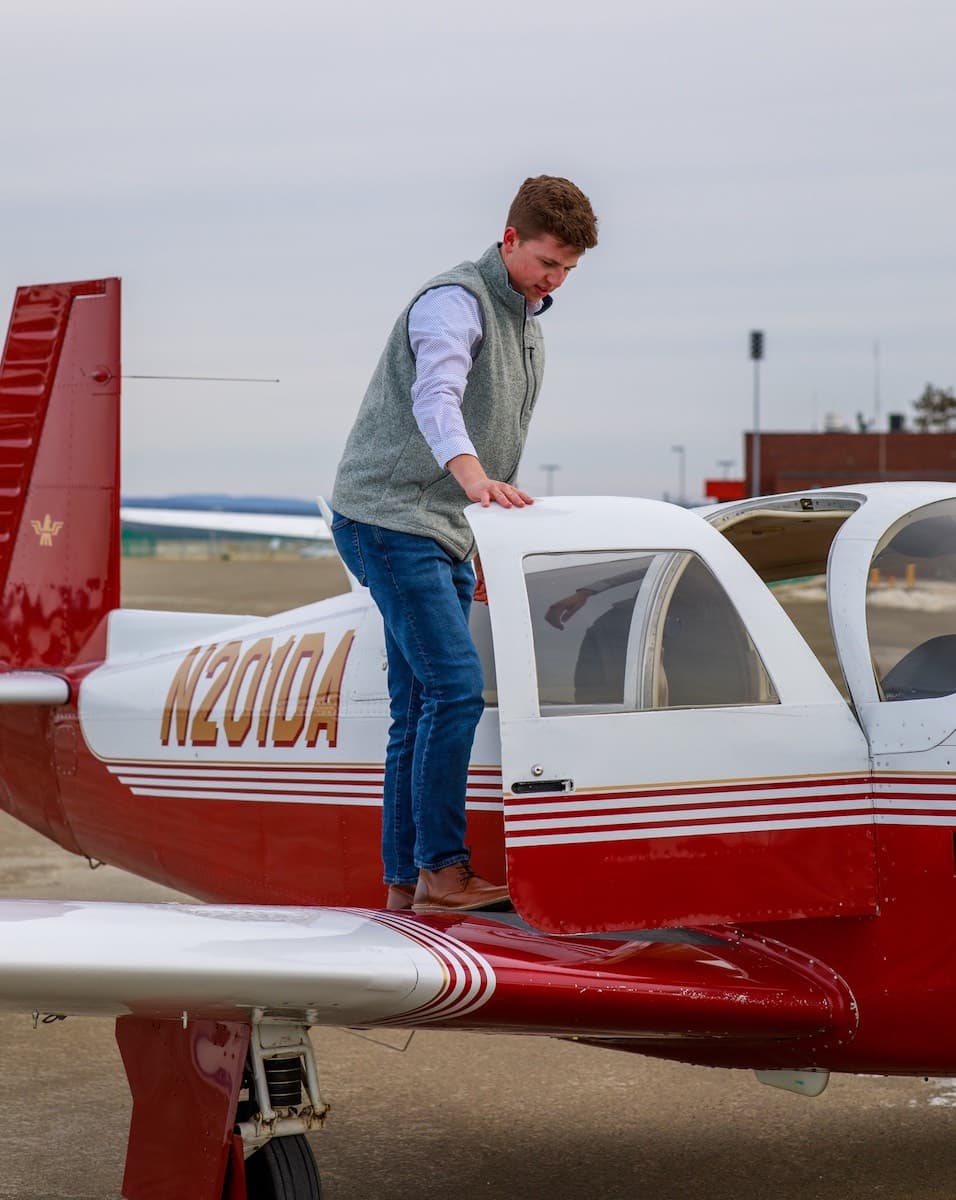 Luke's age is one of the things that impressed officials at Hope For The Warriors when he approached them about Loop for the Troops.
"The task of flying up and down the east coast while raising funds for HOPE is no easy feat," says Danielle Rose, national donor events manager. "The fact that Luke is just 17 years old makes his story even more incredible. HOPE is continually impressed by his knowledge, organization, and professionalism. We're grateful to support his journey so that Luke can, in turn, give back to our warrior community."
Hope For The Warriors provides support programs for post-9/11 service members, veterans, and military families.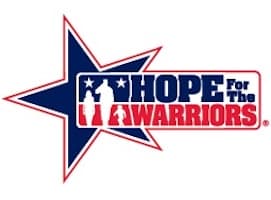 "HOPE offers services that break down barriers to employment and education, connect military families to mental health support, and create meaningful opportunities for military caregivers to thrive," Rose explains. "We are proud to share that HOPE has earned a four-star charity navigator rating for the 11th year in a row, with 90 cents of every dollar raised going directly to our programs and services."
Luke's fundraising goal of $12,500 will go a long way to "impact the many needs of our warrior community," Rose notes.
Luke's first stop on his journey is Richmond, Virginia, where he will present the first check to Hope For The Warriors. The next stop is Charleston, South Carolina, for fuel. While there's nothing planned for that city now, he's working with the organization to meet with veterans there. Last stop for the day will be in Melbourne, Florida.
On April 9 and 10, Luke will be in the Florida Institute of Technology booth at SUN 'n FUN, where he will share information about his fundraising journey, as well as sell merchandise. Florida Tech is where Luke hopes to go to college in two years.
The route home from SUN 'n FUN is "dynamic" as it will depend on the weather — Luke doesn't have his instrument rating yet — but he expects stops in Atlanta, Nashville, and Columbus, Ohio.
"If we see a good strand of weather, then we'll go farther west," he says. "We are also choosing stops based on who we can meet with Hope For The Warriors."
Luke, who has logged about 120 hours so far, expects the trip will be roughly 25 to 30 hours of flight time.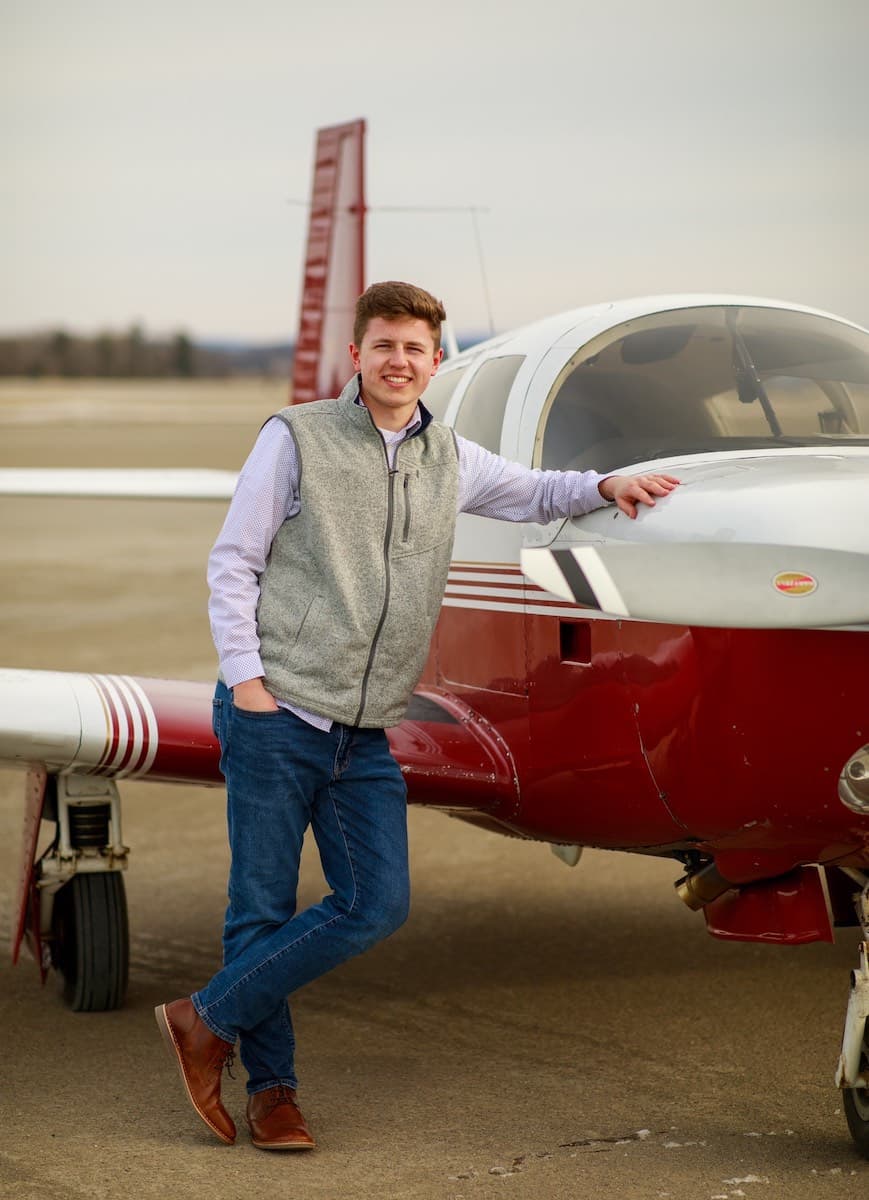 Spreading the love
Luke is the only pilot in his family. A few years ago, he had no idea what he wanted to do as a career. Then his dad's best friend, a corporate pilot, got him a Discovery Flight for his 15th birthday.
He fell in love with flight and started training with his dad's friend. But his instructor went a step further, taking him on tours of corporate flight departments, tours of business jets, and meeting a "bunch of different people."
"When I was meeting all these people, that's where I really was like, man, this is a unique community. You don't get to go to a bank and sit down and talk with a bunch of stock traders who are so passionate about trading stocks, right?"
"Aviation is so unique because you could go to practically any FBO in the country and there's going to be those guys on Saturday morning who are having their coffee and talking about flying and having a good time. What I really love about aviation is the community. It's the people, it's the sharing the love for flight and spreading that with others. And I know that I'm fortunate to have found that because I know that a lot of people haven't found what they enjoy and a lot of people never do. A lot of people go to work their entire lives and they don't love what they do. But if you're able to find that, and if you're able to find that at a young age, then the opportunities are endless."
"And that's why I want to share that with other people my age, just to encourage them to go out and to try new things and to keep trying until they find what's for them," he continues.
He has been able to take many of his friends for flights — for some their first time ever in an airplane.
But he realized that many in his school couldn't afford flight lessons. That led him to join with others about a year ago to build a full immersion flight simulator in one of the tech labs at his high school.
"I introduce a lot of kids to aviation through that," he says. "We're going to start hosting seminars and a variety of other events as well."
Luke plans to finish his ratings at Florida Tech, which will qualify him for a restricted ATP, which would give him an Airline Transport Rating at 1,000 hours rather than 1,500.
After that, he's hoping to become a corporate pilot because, from all he's learned so far, he thinks he'd be a good fit in a corporate flight department.
"I love corporate aircraft. I love the FBO," he says. "The team-oriented traits of a corporate flight department is what attracts me to that."
"Obviously that may change," he adds. "I'm young. I've got a lot of time left in my training, but as of now, I definitely love business jets and that side of the airport."
How Can You Help?
If you'd like to learn more about Luke's fundraising efforts, go to LoopForTheTroops.org. There's information on Luke, the plane, the mission, and a Donate button.
If you are unable to donate, Luke asks that you share information about Loop For The Troops with people who may be interested in supporting his efforts.
"If people can share it with all their friends, that will really help us out a lot," he says.
The entire trip will be captured through a series on Luke's YouTube channel, as well as his Instagram.