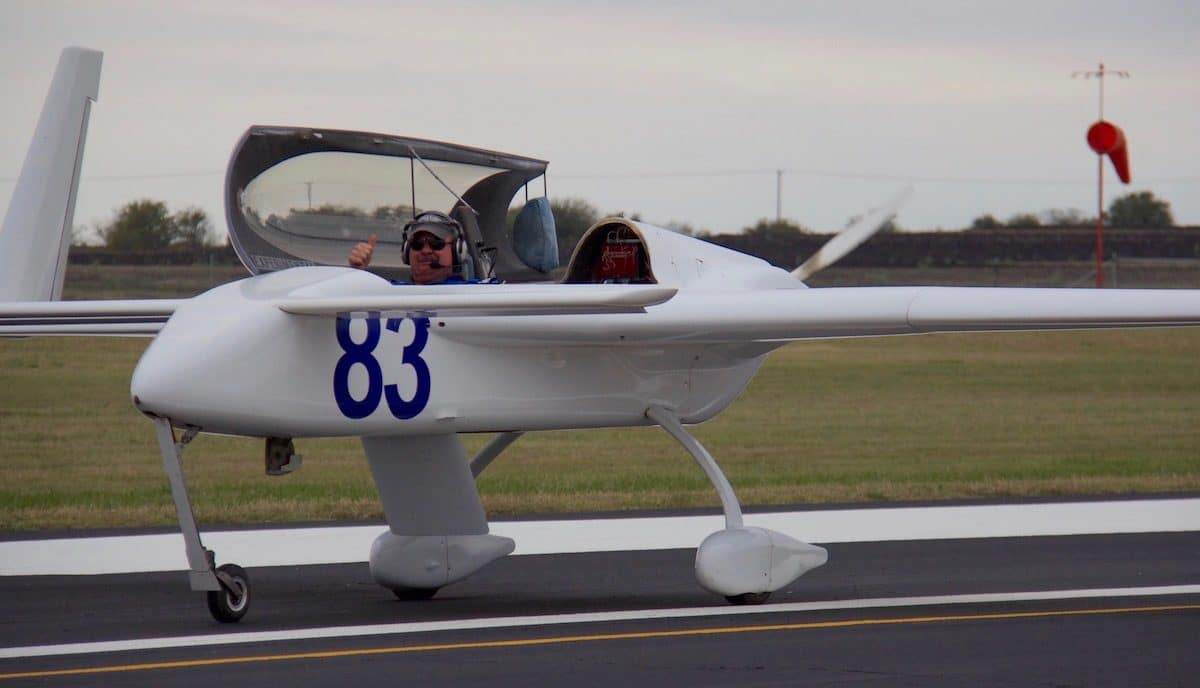 The new season of the Sport Air Racing League — billed as "racing for the rest of us" — will take off April 2, 2022, with four races planned for the year.
Races are open to all pilots flying propeller driven factory and experimental aircraft. There is a class for all types of aircraft, according to organizers.
All flying is normal VFR cross country in strict adherence to all FARs, organizers add.
The first race of the season is the 2022 Sunrise Cross Country Challenge at Kaolin Field (KOKZ) in Georgia. This race has been the first event of the season for several years. Proceeds go to the local charity FIRST LOVE KIDS. Entries are open and the race course set.
The Mark Hardin Memorial Air Race was sidelined in 2021 due to construction at Terrell Municipal Airport (KTRL) in Texas, but will fly for the 11th time on May 28, 2022.
The Texas Gulf Coast 150 Air Race was rained out in 2021 but it is ready to go in 2022 on June 25 at Texas Gulf Coast Regional Airport (KLBX), according to organizers.
The last race of the season is the Sport Air Racing League Summit II and Ozark Classic Air Race, slated for Aug. 26-29 at M. Graham Clark Downtown Airport (KPLK) in Branson, Missouri.
The 2022 AirVenture Cup Race is also a go this year, slated for July 24. You can learn more about this race at AirVentureCupRace.com.
Information about all the other races is on the league's website at SportAirRace.org. You can sign up for the races, learn more about the different classes, and see race results and photos from past seasons.