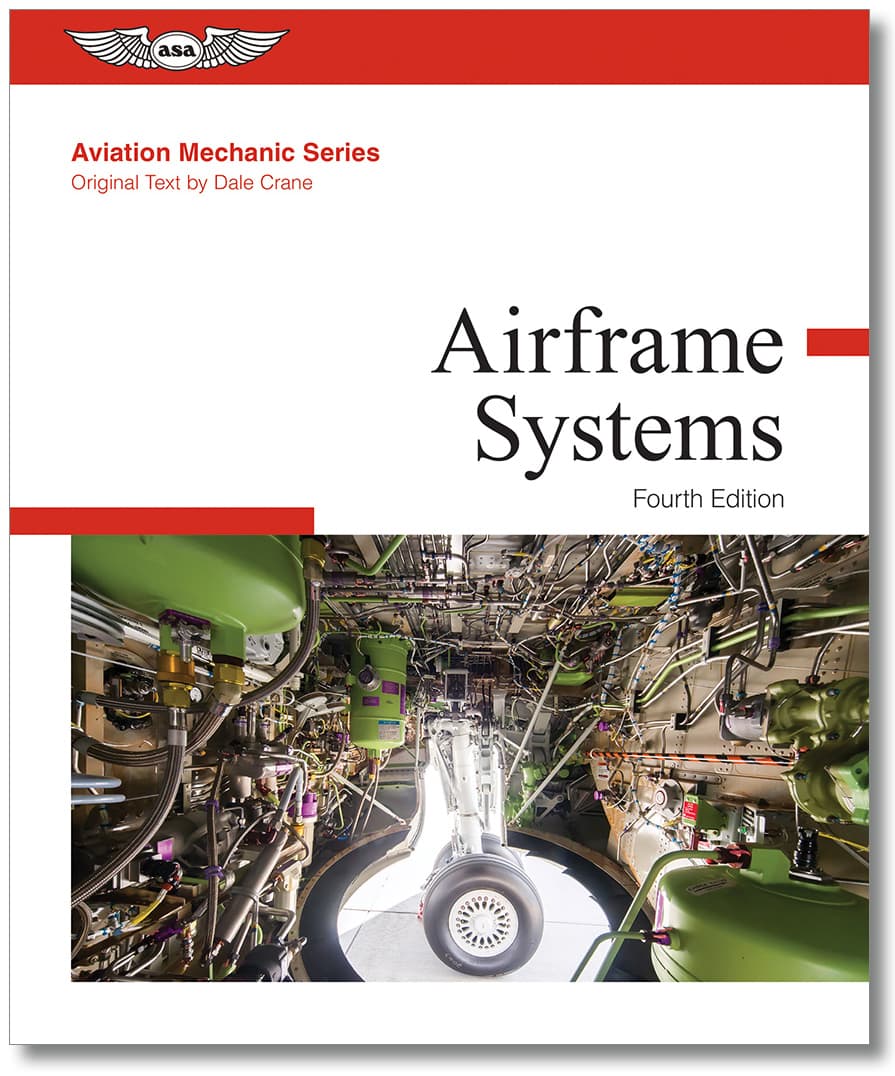 New from Aviation Supplies & Academics is the fourth edition of Airframe Systems, which features updated content reflecting new regulations and changes affecting Aviation Mechanic certification.
Originally written by Dale Crane in 1994, the textbook has been updated by an editorial team consisting of aviation mechanics, inspection authorization holders, university professors, aircraft owners, and aviation maintenance journalists.
Airframe Systems, the second book in Crane's four-part Aviation Mechanic Series, covers the various systems involved with the airframe: Electrical, fuel, cabin atmospheric control, aircraft instruments, communication and navigation, ice control and rain removal, fire protection, and potable water and waste systems, as well as aircraft inspection.
The text meets FAA aviation maintenance technician school curriculum requirements, covers the subjects outlined in the FAA test standards for aviation mechanics, and prepares applicants for all subjects tested on the FAA's Airframe Knowledge Exam.
The hardcover book is priced at $59.95. Also available in eBook formats for $54.95, and an eBundle for $69.95.