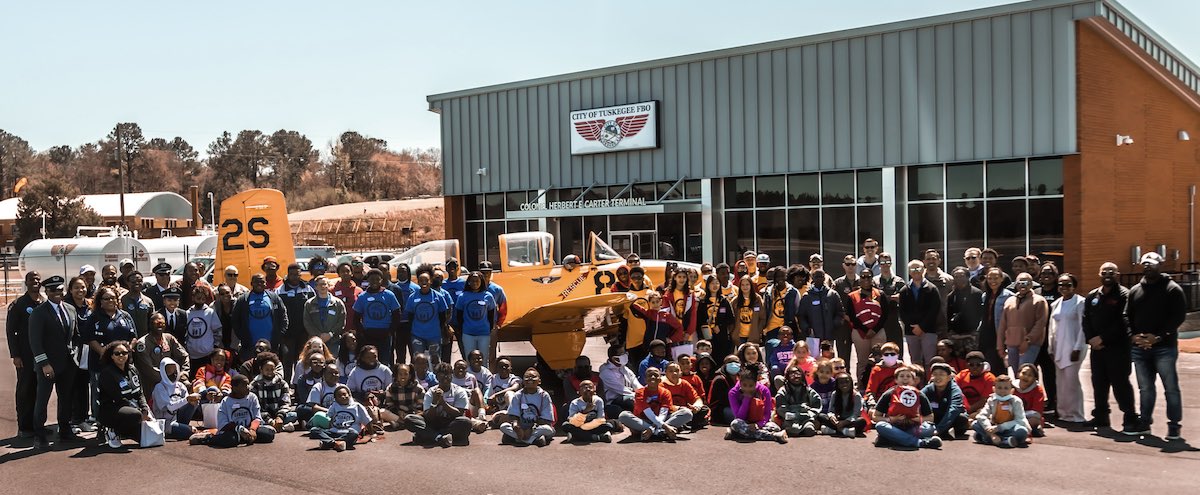 On March 26, 2022, the Legacy Flight Academy (LFA) hosted its signature Eyes Above the Horizon event at historic Moton Field in Tuskegee, Alabama. More than 80 students participated in the event at the home of the Tuskegee Airmen.
"We were so excited to hear that this program was coming to Alabama," said Michelle Adams, mother of a participant from Mobile, Alabama. "My husband, son, and I got up at 3 a.m. to drive here for this opportunity."
Students were able to experience the thrill of flight, most of them flying for the first time. Students also had the opportunity receive mentoring advice from military and commercial airline pilots.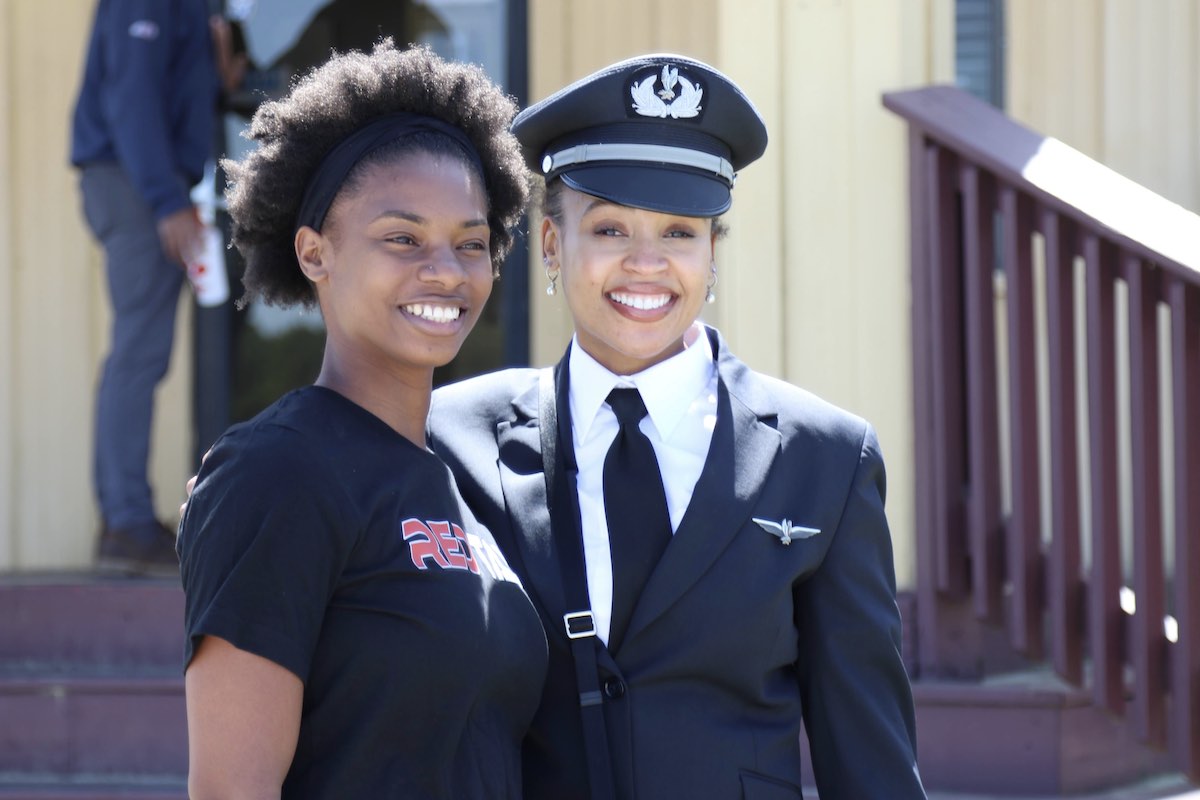 The Red Tail Scholarship Foundation and Box Aviation took many students up for flights and tours of the Tuskegee Airmen National Historic Site as a part of LFA's character lessons.
Boeing conducted a STEM workshop and Aviation Supplies and Academics provided its "Plotting Your Course" package to the students.
"You just never know the impact you will have," said Dean Hall, event manager. "I met a little kid five or six years ago at an event similar to this event, and his parents found me today to share that he has plans to attend the US Air Force Academy to become a pilot. This is why we do what we do."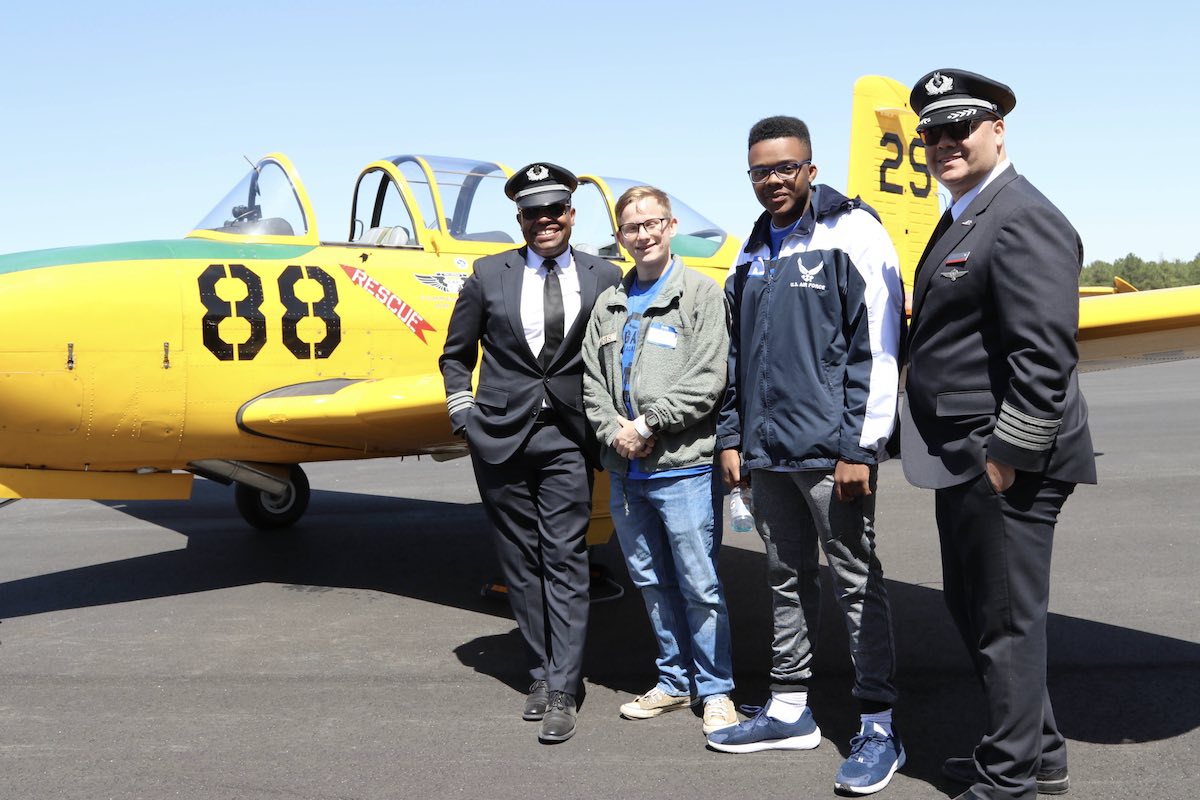 "I am so thankful for everyone who continues to support LFA in accomplishing our mission," said Kenyatta Ruffin, LFA Founder and 2020 winner of the AOPA Brigadier General Charles E. McGee Aviation Inspiration Award. "When I think about how LFA started 10 years ago, the impact we're currently making, I can't help but to be motivated for the future."
In February, LFA conducted its largest program to date in Charleston, South Carolina, where they flew 114 youth in collaboration with the Air Force's "Accelerating the Legacy Black History Month event," shared Ruffin.
LFA conducts programs across the nation to showcase STEM and aerospace career opportunities to youth from underserved and underrepresented communities.
For more information about Legacy Flight Academy visit LegacyFlightAcademy.org.