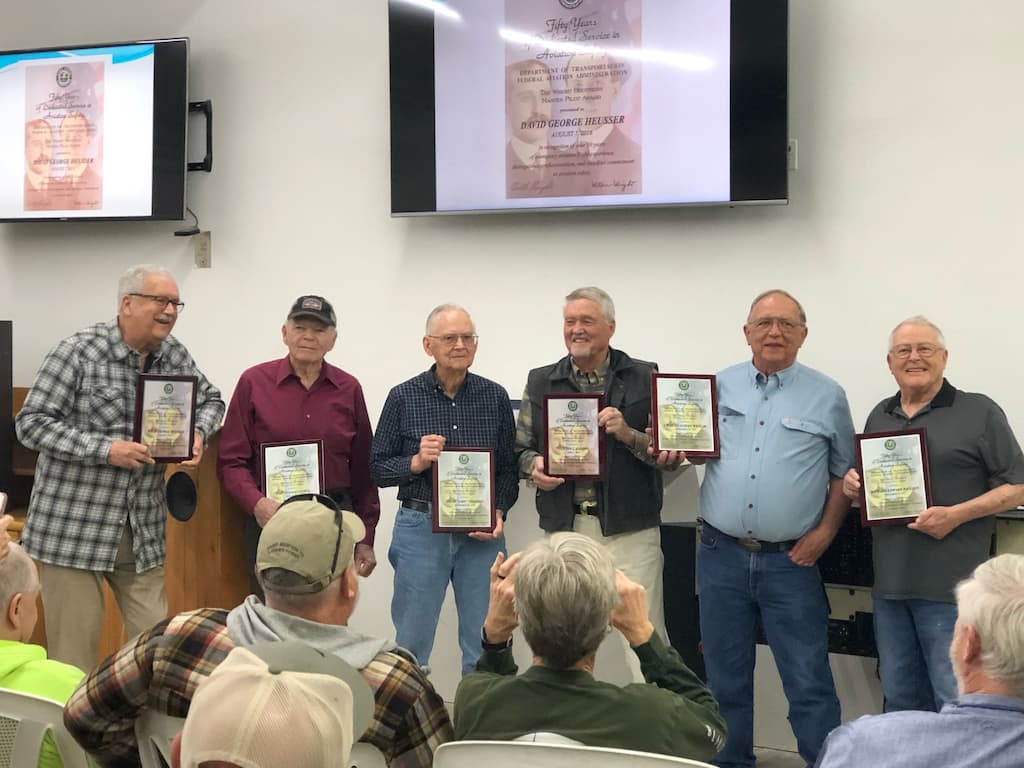 INDEPENDENCE, Oregon — Six residents of Independence State Airpark recently received Wright Brothers Master Pilot Awards.
At the April 9, 2022, meeting of EAA Chapter 292, Gary Evans, Clifton Hanson, David Heusser, Jacob Thiessen, and Charles West Jr. were awarded their plaques by the FAA's Joe Mollahan. Richard Paulsen received his award at the March chapter meeting.
All five April awardees remain active pilots and each owns a "money pit," said West affectionately. Paulsen is building an RV-12.
Curious to know if you qualify for a Wright Brothers Master Pilot Award? Click here.