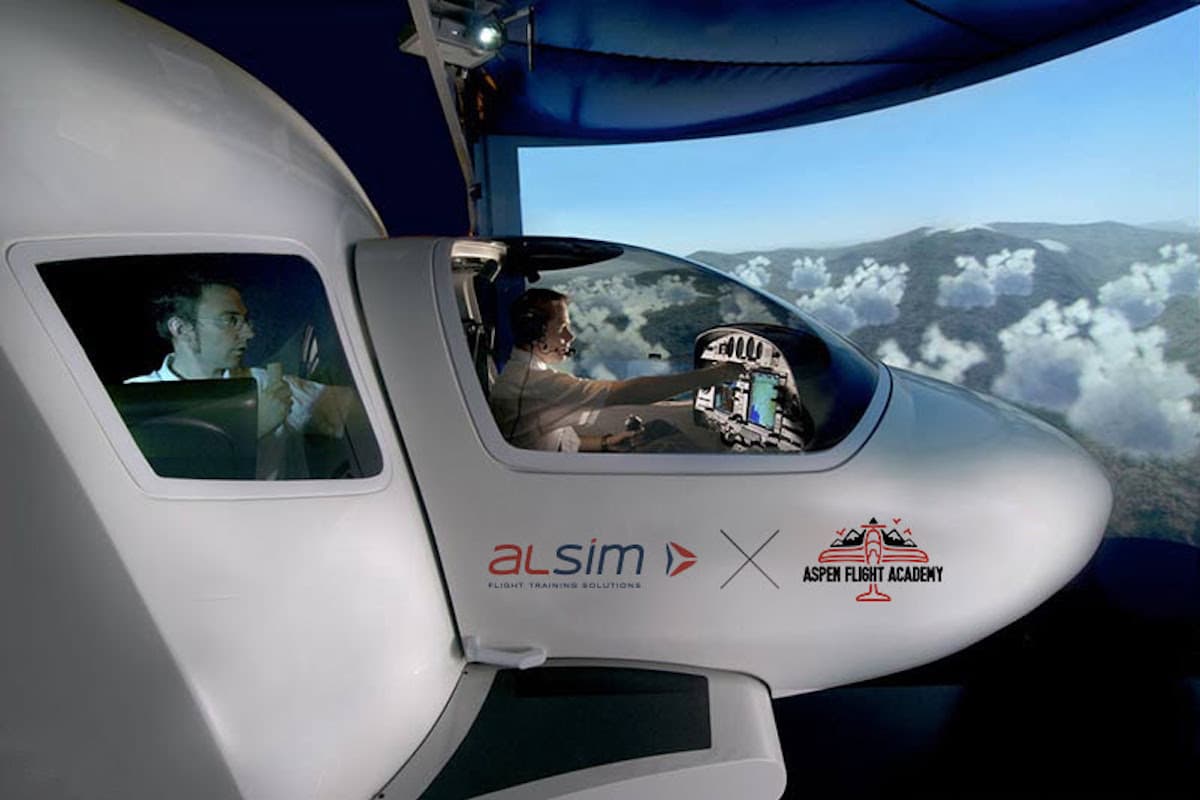 The FAA has approved the ALSIM AL40 simulator as an Advanced Aviation Training Device (AATD).
The AL40 is an exact replica of a new Diamond DA40 NG aircraft equipped with a Garmin G1000 NXi avionics suite, according to officials with France-based ALSIM.
In the United States, ALSIM's AL40 is operated by the Aspen Flight Academy in Colorado, a program that offers every Aspen high school student the chance to experience flight and learn about careers in aviation through the "Every Student Flies" program.
"The ALSIM AL40 is an exceptional simulator with state-of-the-art flight characteristics" said Captain Mike Pearce, a Boeing 777 captain for American Airlines and creator of the Every Student Flies program. "Its ability to provide substantial instrument training and provide realistic emergency situations is astounding. This device has truly improved the performance of my students in all aspects of flight training."
Having the AATD approval for the AL40 means student pilots in America can log 20 hours on the sim towards their instrument rating and 50 hours towards their commercial certificate, explained Dr. Scott Firsing of the ALSIM North America team.