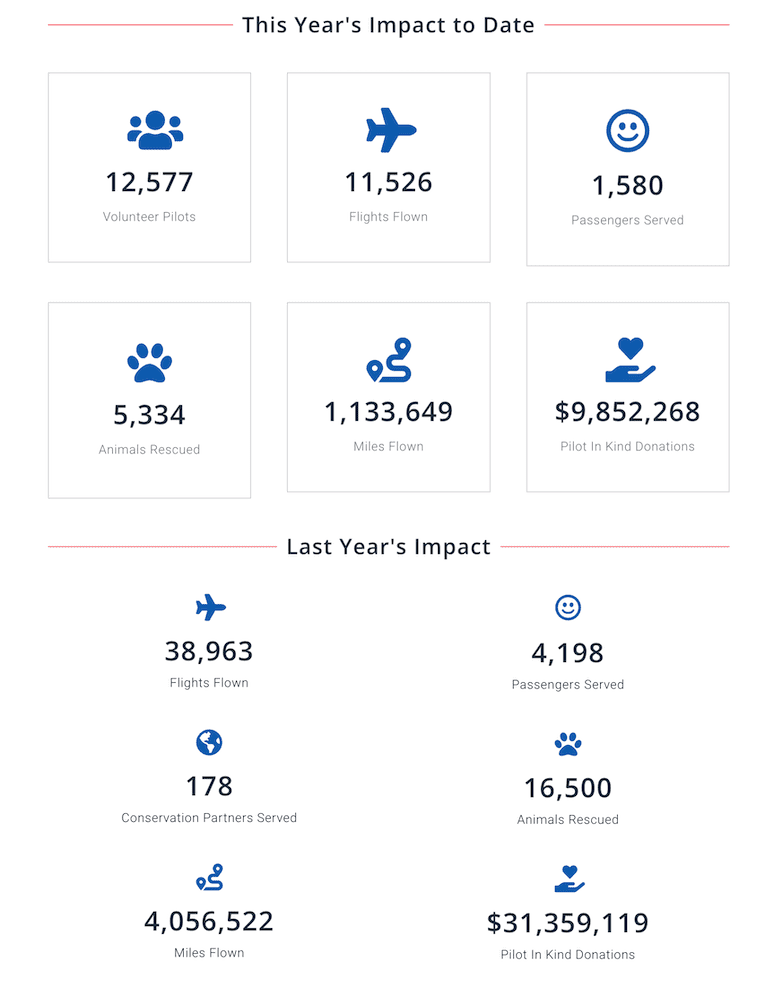 People often wonder "am I making a difference?" And those who fly as volunteer pilots may also ask if they are truly making a difference.
Now there's a new way to measure the impact of general aviation pilots on the world: The new Metrics Page on the Air Care Alliance website.
"Every day, volunteer pilots across the United States are serving the needs of humanity," alliance officials said in introducing the new page. "They provide access to distant medical care; relocate endangered animals; fly to support environmental initiatives; offer life-changing flight experiences; respond to natural disasters; and so much more."
"Painting a vivid picture of the overall impact of Public Benefit Flying is instrumental in gaining the attention and recognition of aviation leaders, regulators, and the public at large," they continued.
The page shows the impact volunteer pilots have had so far this year, as well as last year's total. Air Care Alliance officials note that the page isn't a complete picture as there are some missions that haven't been counted.
"This effort to collect and distribute industry wide statistics is ongoing," they said. "The more complete our picture is, the better we can advocate, educate, and help our sector thrive."
Check out the new page here.