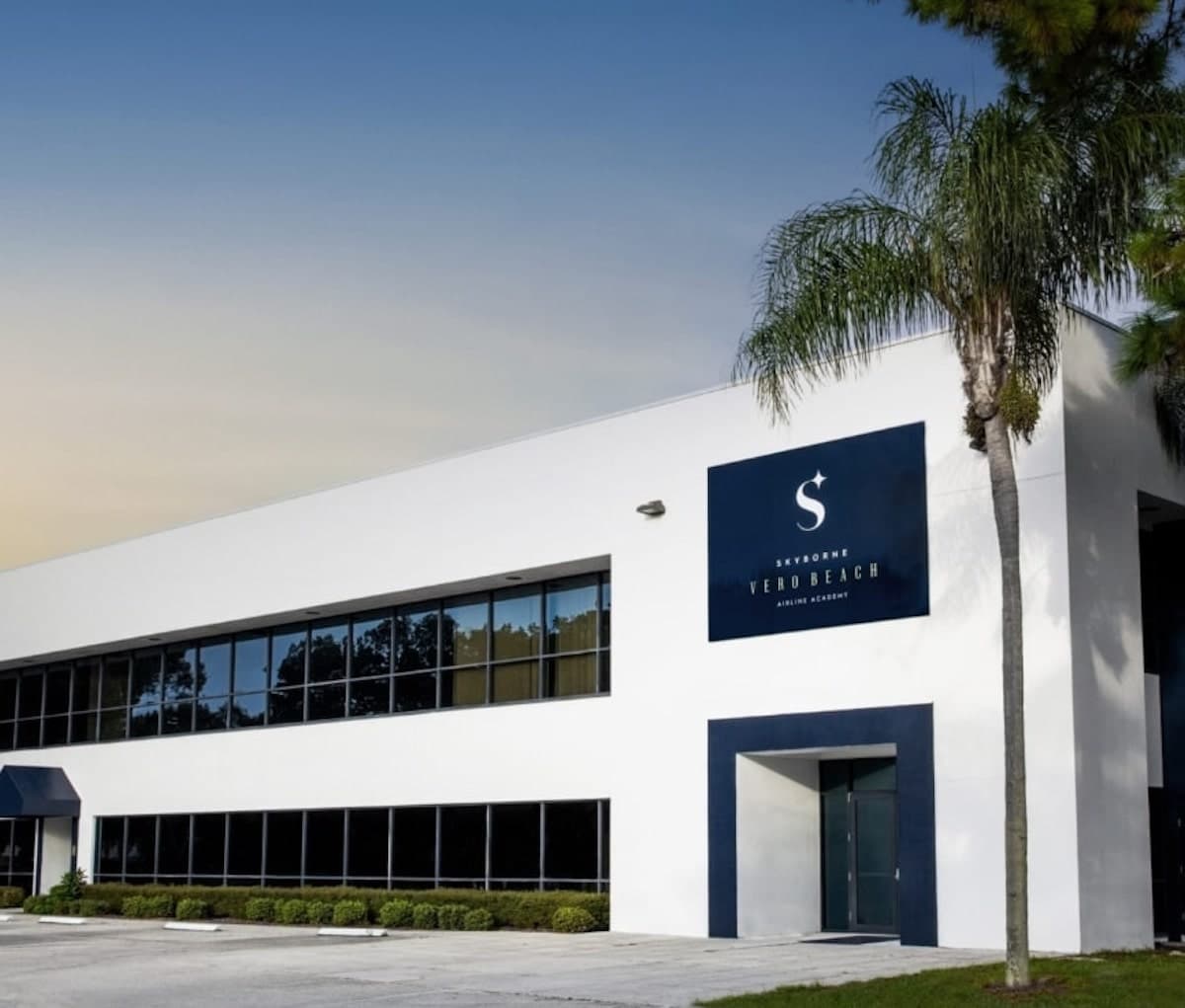 Skyborne Airline Academy has opened its new training center in Vero Beach, Florida.
Skyborne began renovations on the building shortly after acquiring the Vero Beach facility in May 2021, giving the training center an overhaul while navigating pandemic delays, according to officials.
Modifications include upgraded WiFi to download materials up to five times faster and Smart Boards in each classroom, as well as a lounge with a canteen and coffee bar where students can relax or study between training sessions.
The Vero Beach facility is the first in the U.S. for Skyborne, which also has a training academy at Gloucestershire Airport in the United Kingdom.