JA Flight Training at Aurora Municipal Airport (KARR) in Illinois — just 40 minutes from Chicago — has opened a new flight simulation lab with four sims from Virtual Fly.
The lab includes an AATD SOLO PRO A (Cessna 172 and 182 RG), an AATD SOLO PRO D4 (Diamond DA40), a G1000 PC trainer, and an AATD Full Motion OnTop Duo Pro certified flight simulator.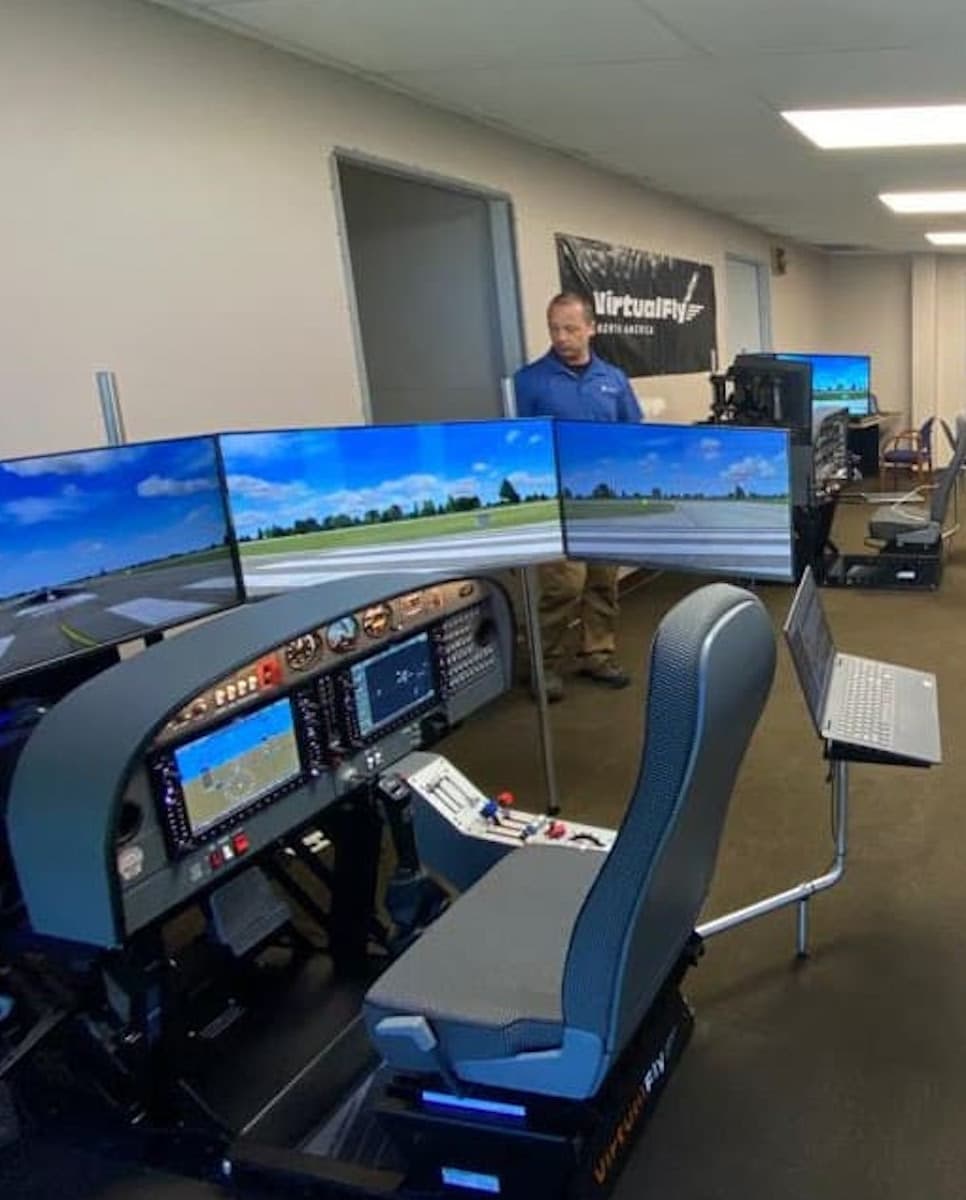 The new lab will not only serve student pilots, but also be used as a showroom for Virtual Fly, company officials noted.
Originally started as a Part 61 flight school and Part 135 charter company, JA Flight Services has grown into an FAA-approved Part 141 flight school, aircraft leasing business, and partner with one of the largest commuter airlines in the country, Southern Airways Express, according to company officials.