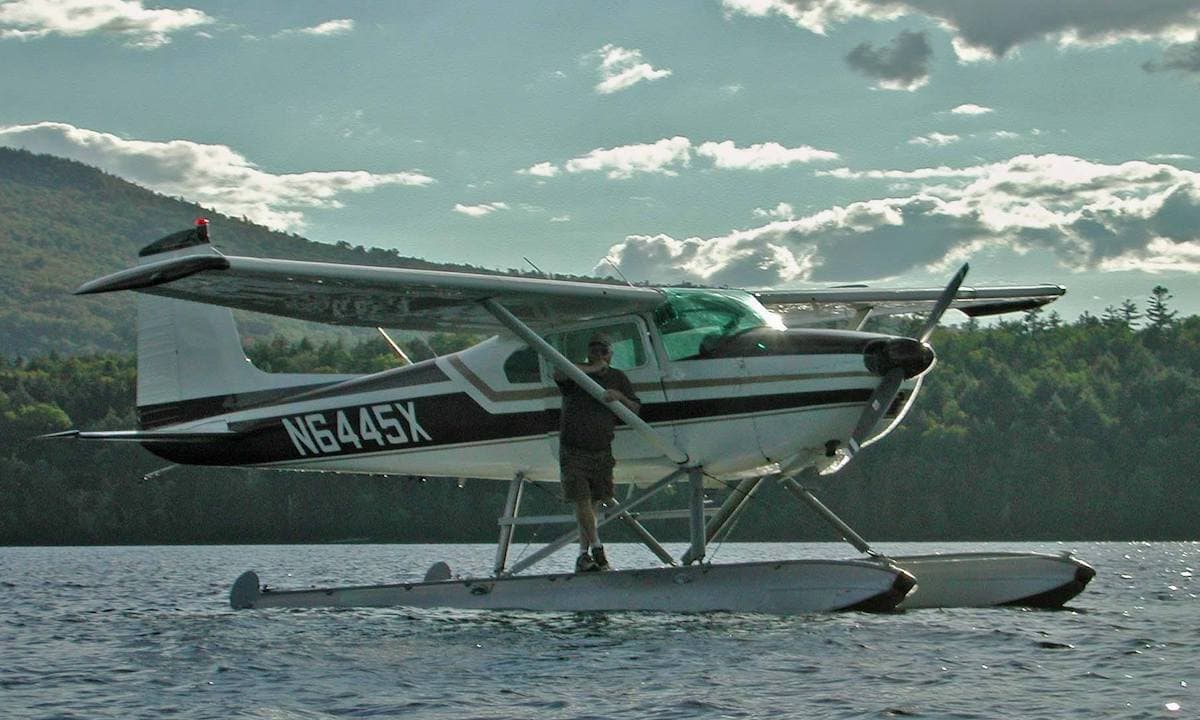 Larry LeRoy submitted this photo and note: "My 1968 Cessna 180 on Edo floats on Lobster Lake in Maine. I landed on the lake to check up on a couple of canoes that were waving what I thought was a distress signal. Ended up they were friends who recognized my plane and just wanted to say hi. This was a picture they later sent to me."
Would you like to have your photo featured as Picture of the Day? You can submit it via this form.
All photos sent in for Picture of the Day are also considered for our new Page 4 photo feature in the print issue of General Aviation News, as well as A Year in Pictures in the December issues.