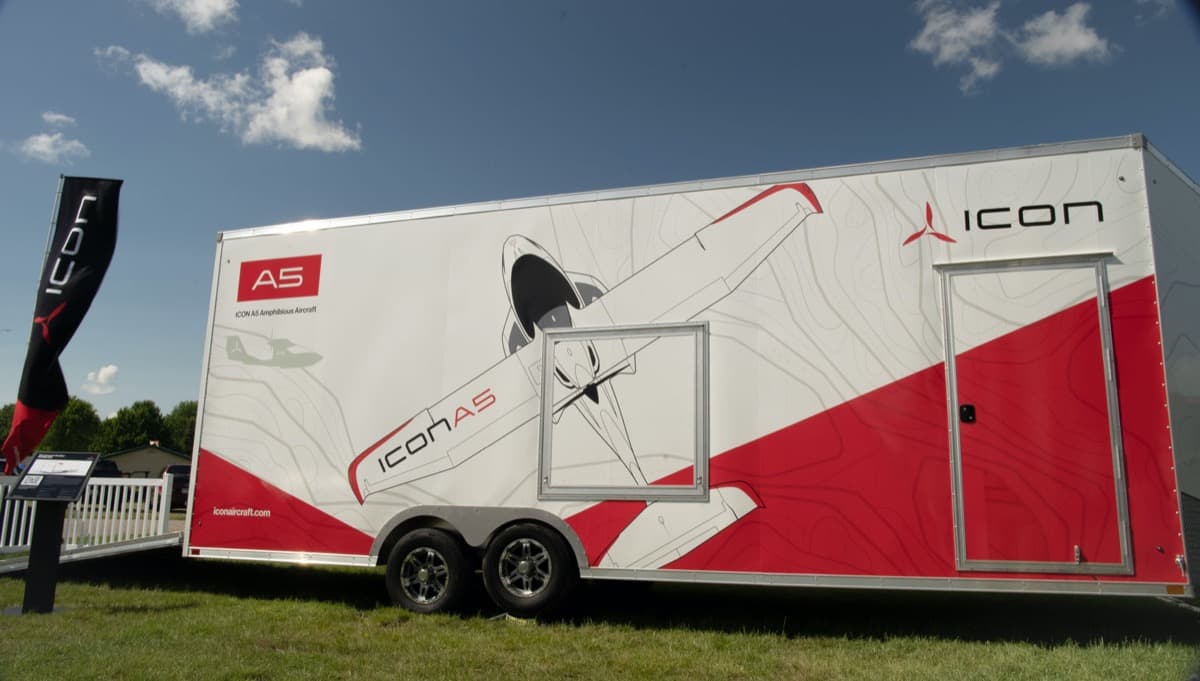 ICON Aircraft has a new accessory for its A5: An enclosed trailer.
The first trailer was completed in July 2022 and will be delivered to an A5 owner in early August, according to company officials. Additional trailers are slated for completion this summer and the second set of trailer deliveries is planned for early 2023, they noted.
"The ICON Enclosed Trailer has been on our product roadmap for several years now and I'm grateful to Sport Trailers for their partnership on this project," said Jerry Meyer, CEO of ICON Aircraft. "We are excited to get this new lifestyle accessory into the hands of our owners so they can have even more options for taking their adventures off airport."
152 and counting…
ICON will deliver Aircraft Serial Number 152 during the week of EAA AirVenture Oshkosh 2022, July 25-31. The next 40 aircraft in production are already committed, company officials reported, adding the next available delivery position is late April 2023.
ICON has taken 31 new contracts so far in 2022 and has a current order backlog of more than $16 million, company officials said.