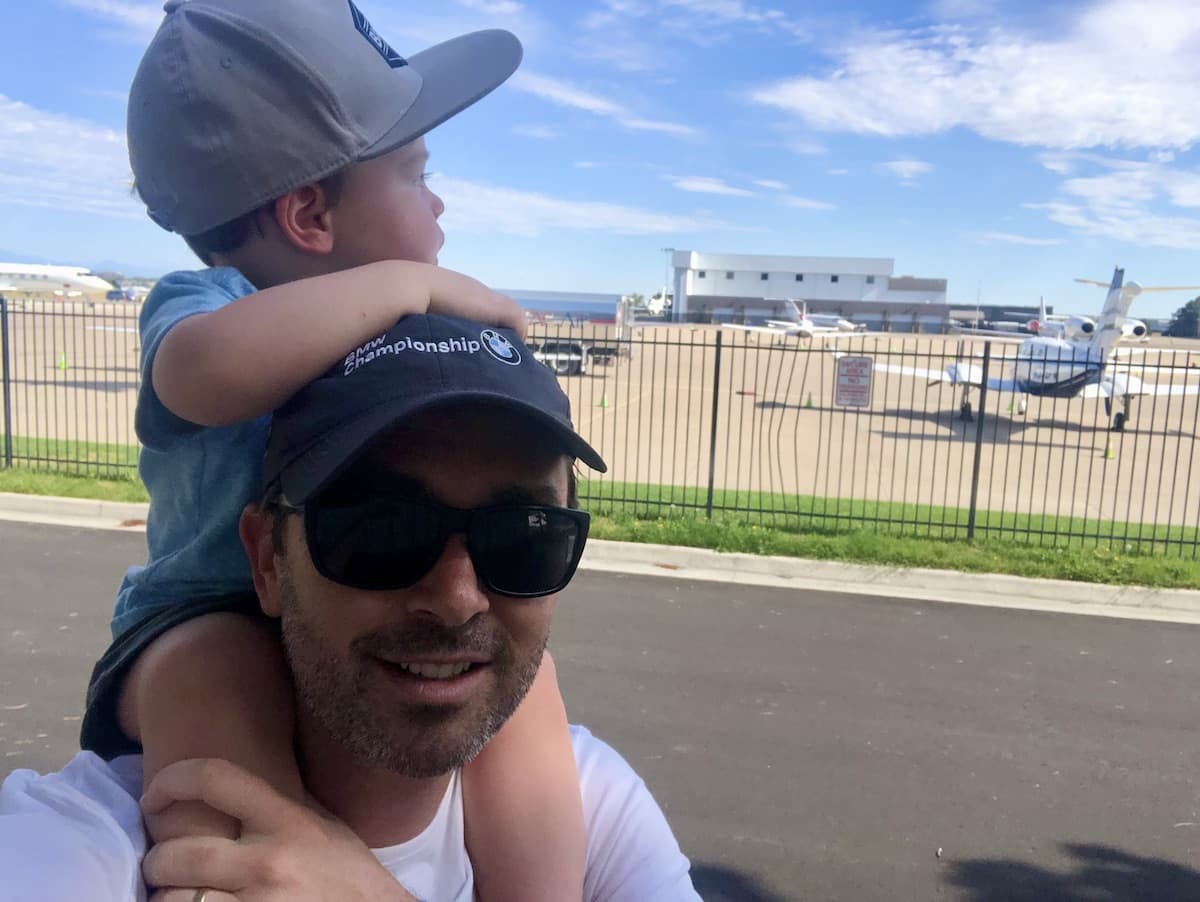 David Newill submitted this photo and note: "While looking at this photo of my son, Matt, and grandson Billy during a visit to Centennial Airport in Denver I noticed a strange unidentifiable airplane! Might those be RR AE3007s strapped to that twin Cessna's tail? Ha!"
Would you like to have your photo featured as Picture of the Day? You can submit it via this form.
All photos sent in for Picture of the Day are also considered for our new Page 4 photo feature in the print issue of General Aviation News, as well as A Year in Pictures in the December issues.