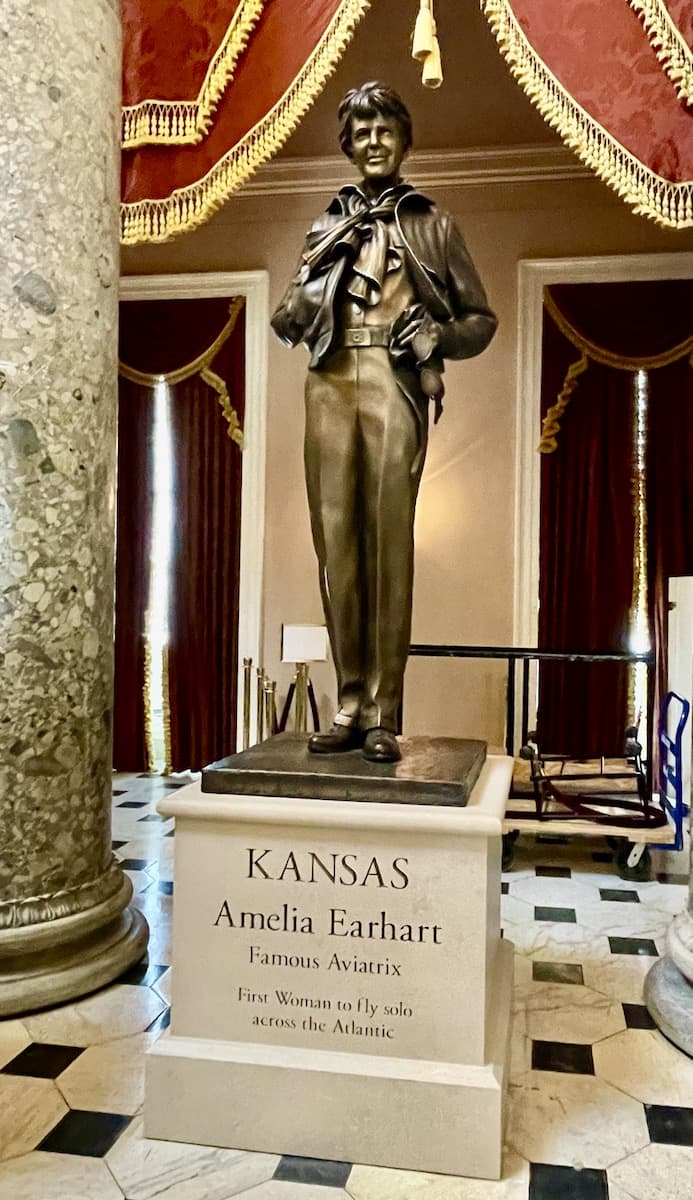 A bronze statue of Amelia Earhart was unveiled July 27, 2022, in the National Statuary Hall at the U.S. Capitol in Washington, D.C.
Earhart is one of only 11 women represented among 100 statues (two from each state) in the National Statuary Hall Collection.
Funded by the Atchison Amelia Earhart Foundation, the 7-foot bronze statue was created by George and Mark Lundeen.
"We captured her as she often stood, in a gentle breeze, looking toward the sky with a hint of a squint in her eyes, her scarf about to blow over her shoulder…as if she's getting ready to fly," said George.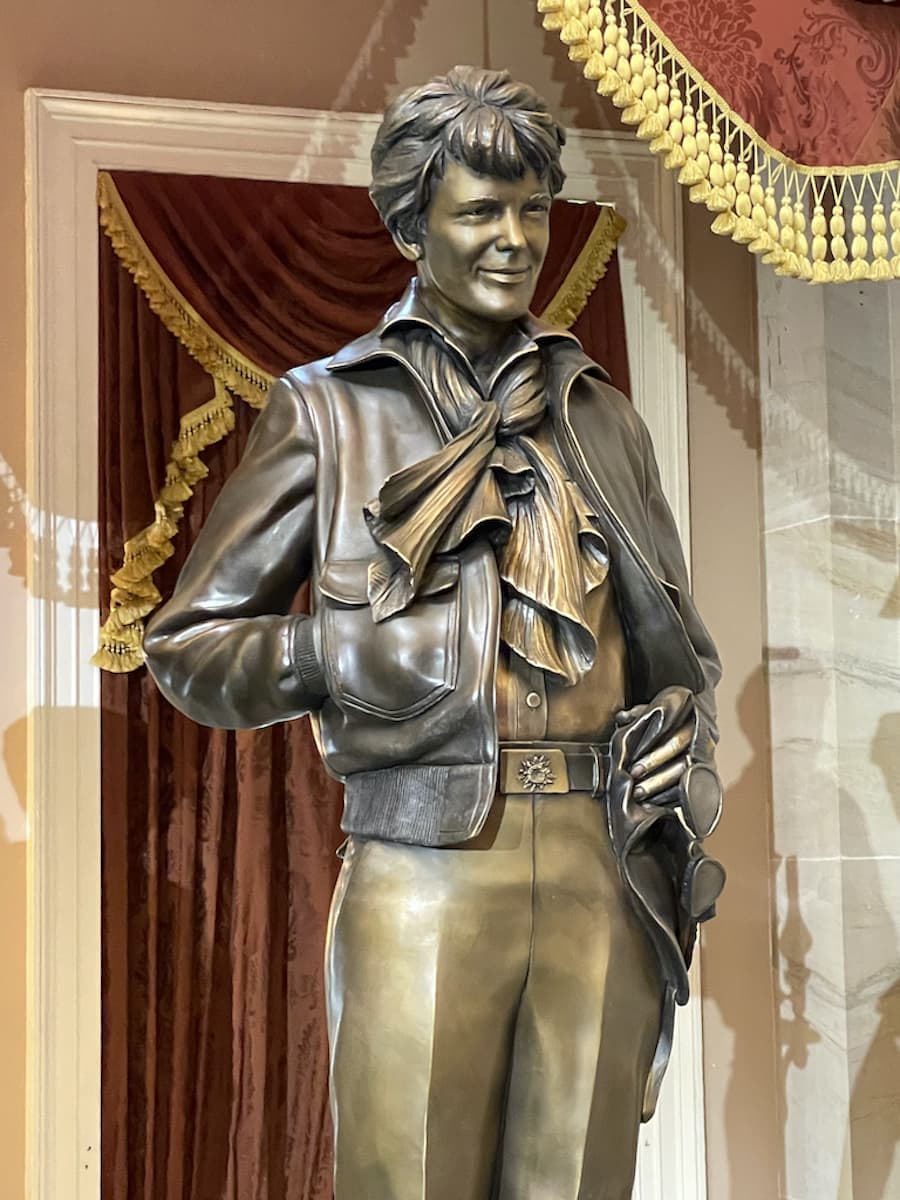 Destined for decades
Amelia Earhart has been destined for the U.S. Capitol Building for more than two decades, according to foundation officials.
In 1999, the Kansas State Legislature voted to replace both of its statues in the Capitol's National Statuary Hall Collection with President Dwight D. Eisenhower and Amelia Earhart. The bronze statue of Eisenhower was installed in the Capitol Rotunda in 2003, replacing former Kansas Gov. George Washington Glick. Earhart replaces the marble statue of former Kansas U.S. Senator John James Ingalls, which was installed in 1905.
"As a pioneering force in aviation and for gender equality, Amelia Earhart captivated the world with her extraordinary bravery, unwavering perseverance and daring determination to defy the odds and pursue her dream of flight," said Karen Seaberg, founder and president of the Atchison Amelia Earhart Foundation. "Her statue now stands at the U.S. Capitol as an inspiring symbol to encourage others — especially women and girls — to boldly pursue their own dreams."
The foundation is now leading a capital campaign to build the Amelia Earhart Hangar Museum — opening in 2023 — at the Amelia Earhart Memorial Airport (K59) in Atchison, Kansas.
A twin bronze statue of the one in National Statuary Hall will be placed at the museum's entrance, officials noted.
The museum's centerpiece will be "Muriel" — the world's last remaining Lockheed Electra 10-E that is identical to the plane Earhart flew on her final flight. Named after Earhart's younger sister, Grace Muriel Earhart Morrissey, "Muriel" is one of only 14 Lockheed Electra 10-E aircrafts ever made, museum officials said.
A video of the statue's dedication ceremony is available here.