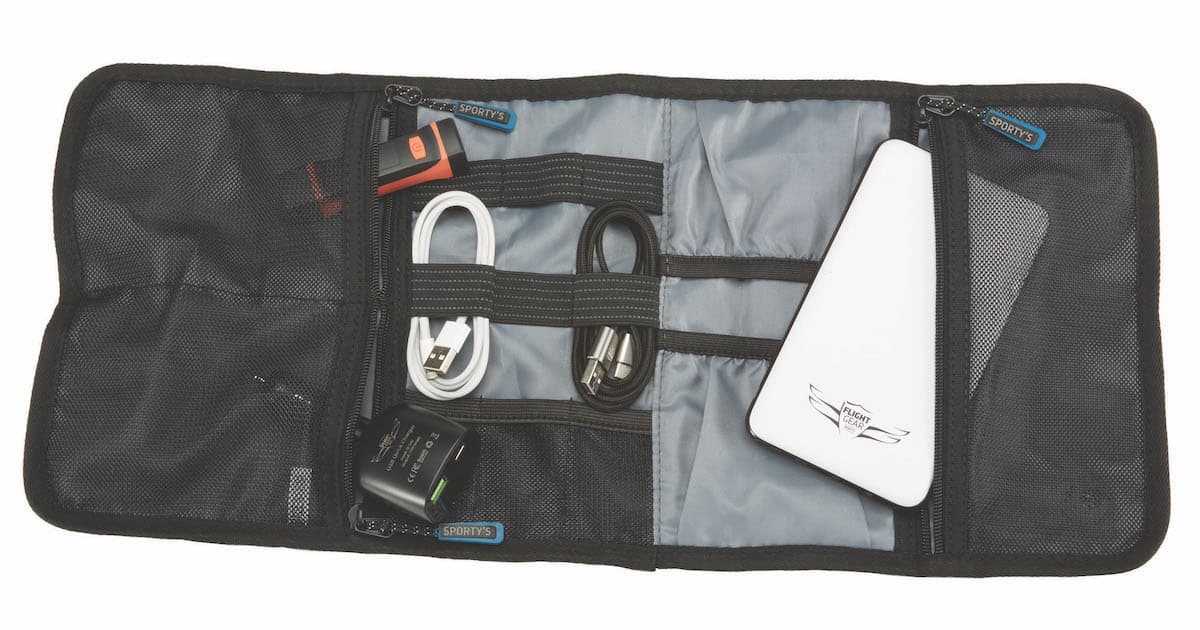 Sporty's has introduced a line of custom-designed Flight Gear Electronics Organizers.
"Staying organized can be a hard task in today's electronic cockpit," says Sporty's Director of Aviation Products and Marketing Doug Ranly. "That's why we designed these Flight Gear organizers to keep batteries, plugs, and cables protected and easily accessible."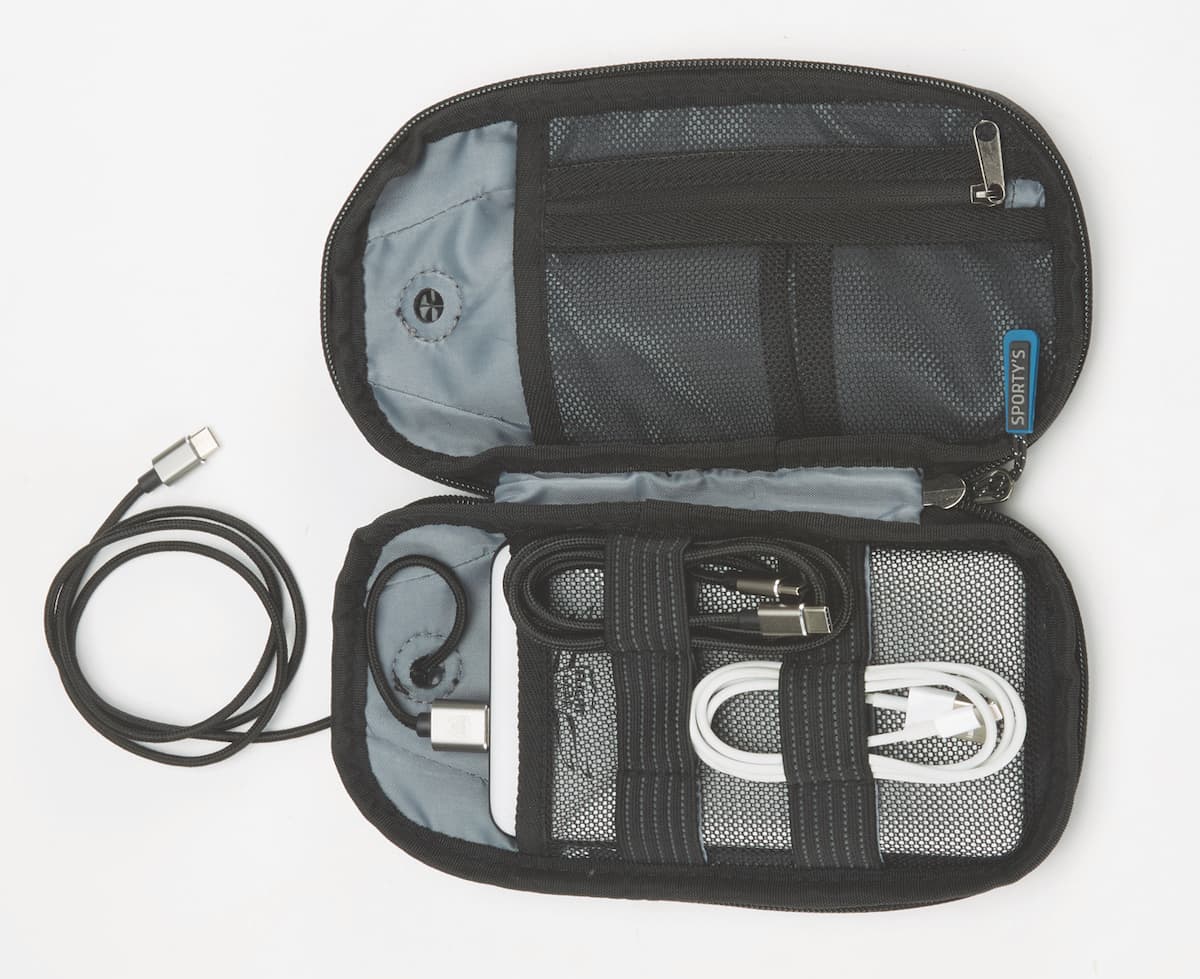 Sporty's Flight Gear Flight Battery Organizer features dual slots for backup batteries with through hole charging ports, a zipper pocket for organizing small items, dual triple loop cable holders with rubberized elastic, a quick grab top loop, and a removable external ID holder. Removing the ID holder makes the battery organizer into a Gear Mod compatible with Sporty's Flight Gear Bags. It is specifically sized for the Flight Gear Backup iPad Battery.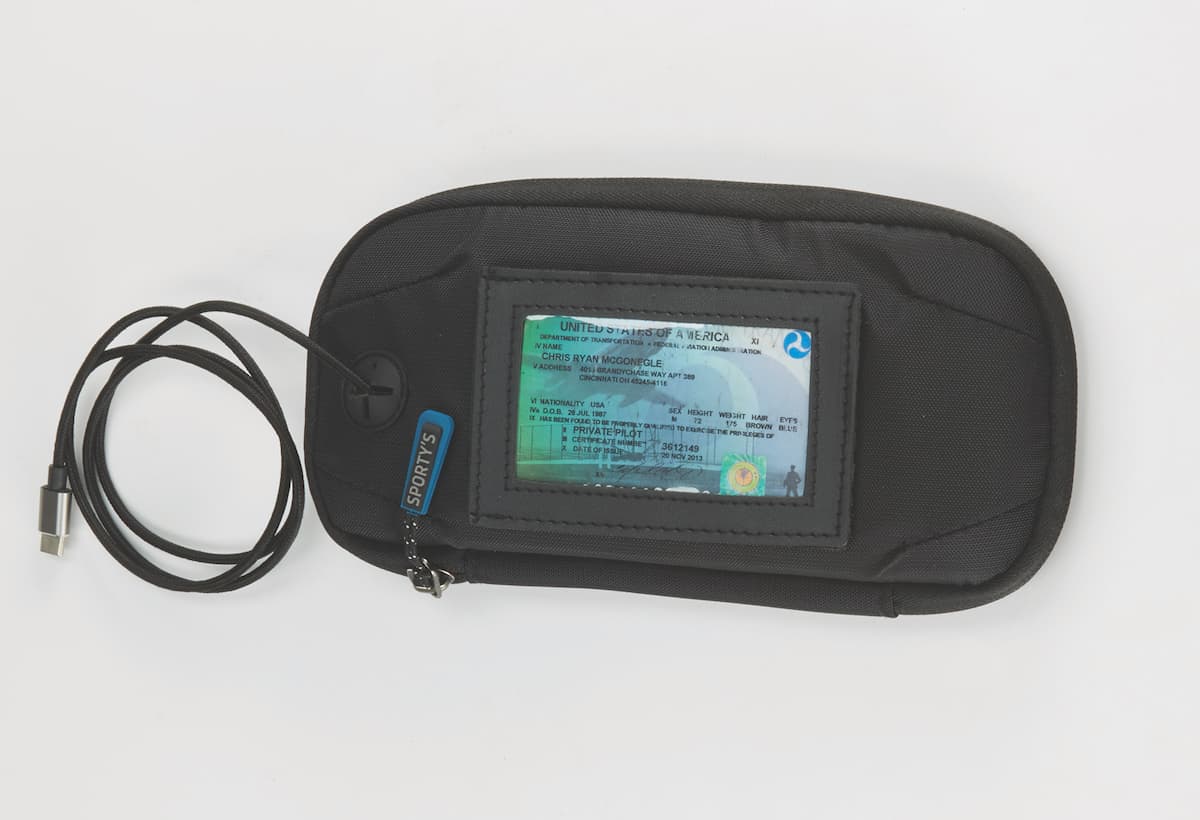 The larger Roll Up Organizer features eight pockets and six elastic straps, each sized for common charging accessories. You can keep your large battery brick in the zippered pocket, your cigarette lighter plug in the quick-access mesh pocket, and all your charging cables organized with the elastic bands. The four-panel design rolls up on itself for compact storage, and a bungee cord keeps it secure, Sporty's officials note.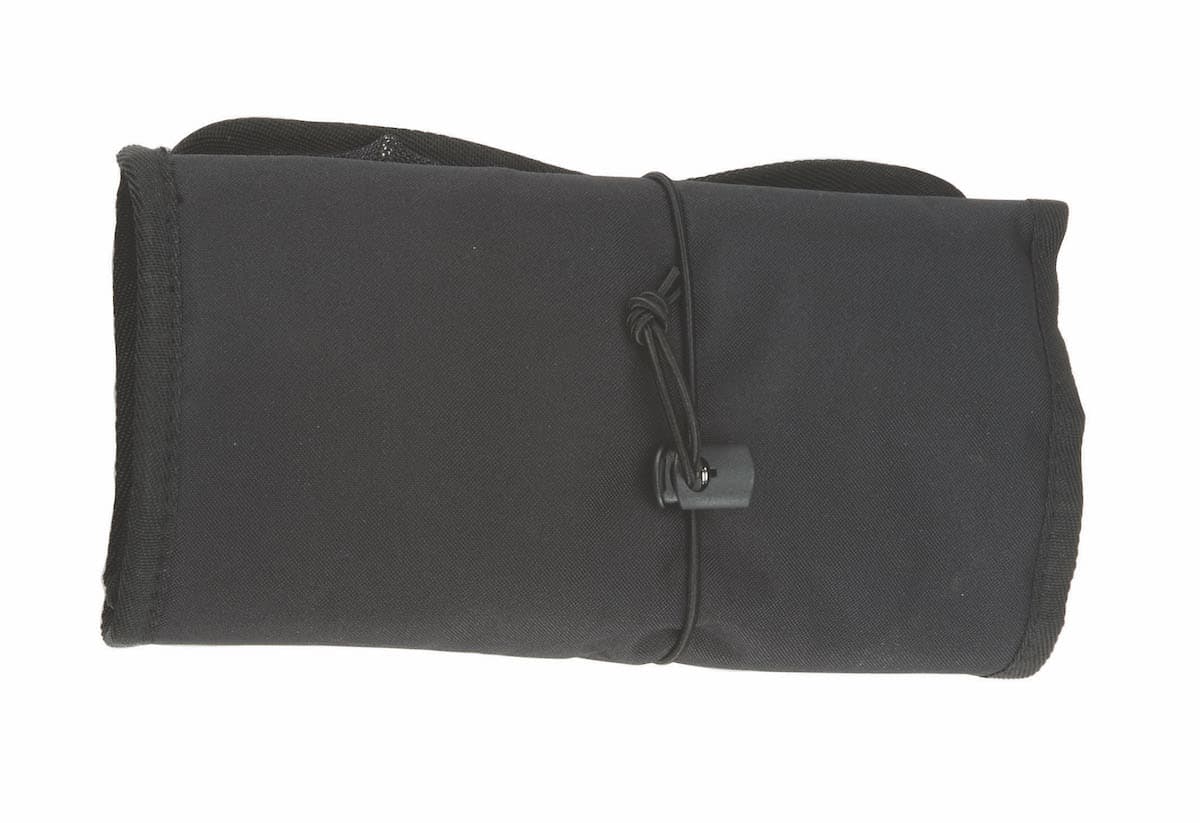 Sporty's Flight Gear Battery Organizer measures 9 inches high x 4.5 inches wide x 2 inches deep when fully loaded and is available for $14.95. Sporty's Flight Gear Roll Up Organizer measures 9.5 inches high x 5 inches wide x 2.5 inches deep when fully loaded and is available for $19.95.