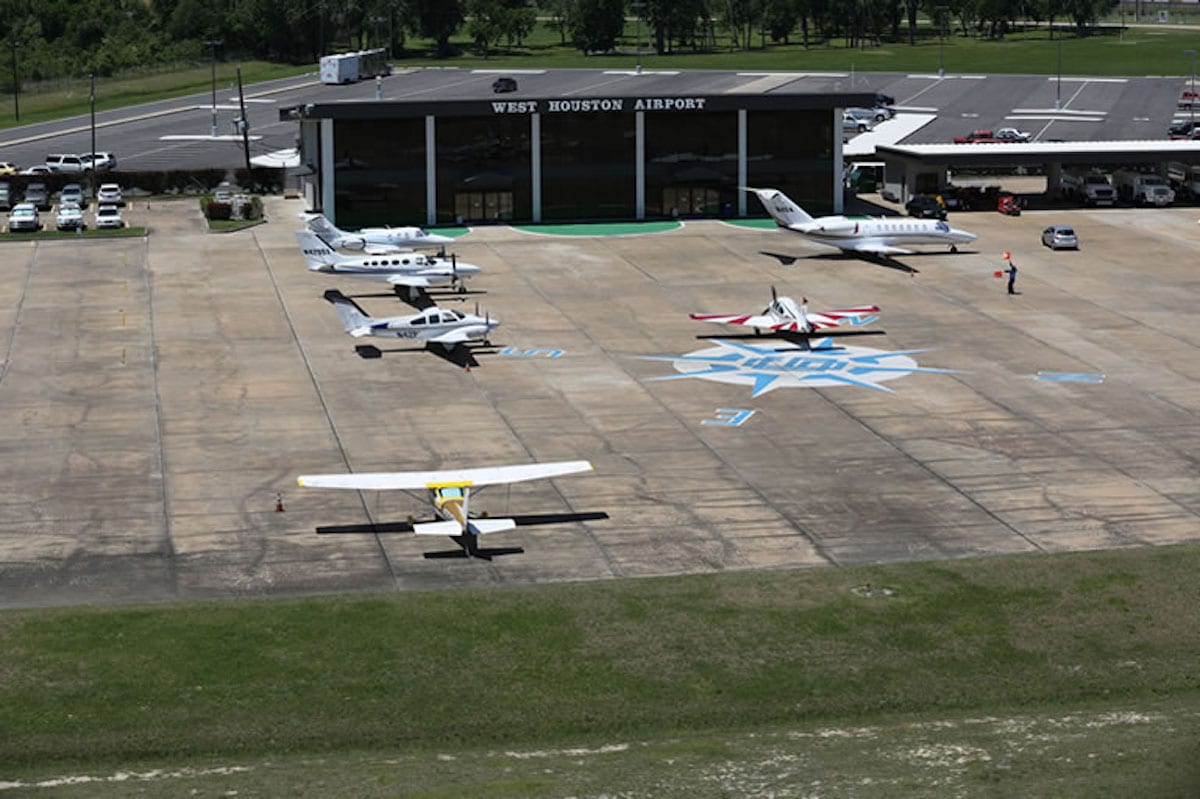 West Houston Airport (KIWS) in Texas is offering pilots based at the airport an incentive to earn their instrument flight ratings (IFR).
Airport officials note that while the winter months at West Houston Airport entail lots of IFR flying, many owners among the 370 based aircraft do not have an IFR rating.
"We value safety in all aspects of aviation and want our customers to be safe as well. We all know wintertime brings in more unpredictable weather and cloud cover," said Woody Lesikar, director of aviation. "So we want to offer this program as an incentive to not only fly, but to earn that instrument rating as well."
Here's the deal: Pilots pay for all instruction towards the instrument rating. If the pilot completes their check ride by March 1, 2023, West Houston Airport will credit back all instructional costs toward future fuel purchases. The value is between $3,000 and $6,000, airport officials said.
To qualify for the deal, a pilot must be a current based customer as of Oct. 1, have a legally qualified airplane, and have at least a private pilot certificate with current medical.
For more information: 281-492-2130, WestHoustonAirport.com