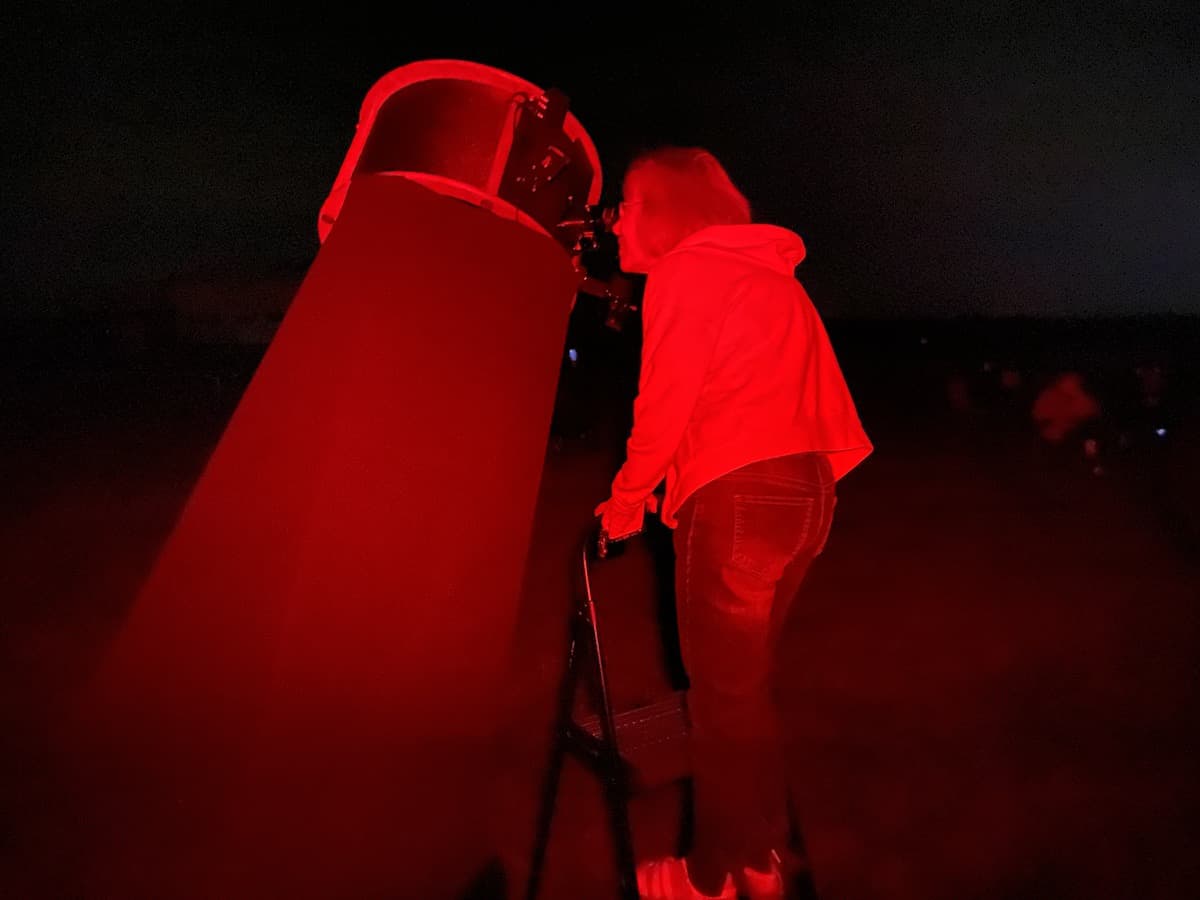 "Seeing a stellar object, especially a deep space object, with the naked eye is an experience worth trying," says Mike Purpura, Illinois Liaison for the Recreational Aviation Foundation.
As in the past several years, Purpura helped organize a stargazing party at Havana Regional Airport (9I0) in Illinois Sept. 16, 2022.
He reports that many of the pilots who came in for the fly-in were "awestruck."
Airplanes started approaching Havana's 2,200-foot turf runway in the afternoon. In all, 15 airplanes landed and pilots and passengers set up tents under wings. Adding to the 30 people who arrived by air, another 50 or 60 arrived from nearby towns and local communities.

Also on hand were representatives from the Peoria, Bloomington, and University of Illinois astronomy clubs, who brought numerous 8-inch and 10-inch telescopes.
As the sun set, a fire was kindled in the RAF campfire ring, and visitors enjoyed burgers, hot dogs, salads, and baked beans.
After dinner, all looked skyward, hoping the high cirrus clouds would open and reveal a clear night sky.
At 9 p.m., per the NOTAM, the field lights and beacon were turned off.
Red flashlights and headlamps blinked as the astronomers collimated — aligned — their telescopes.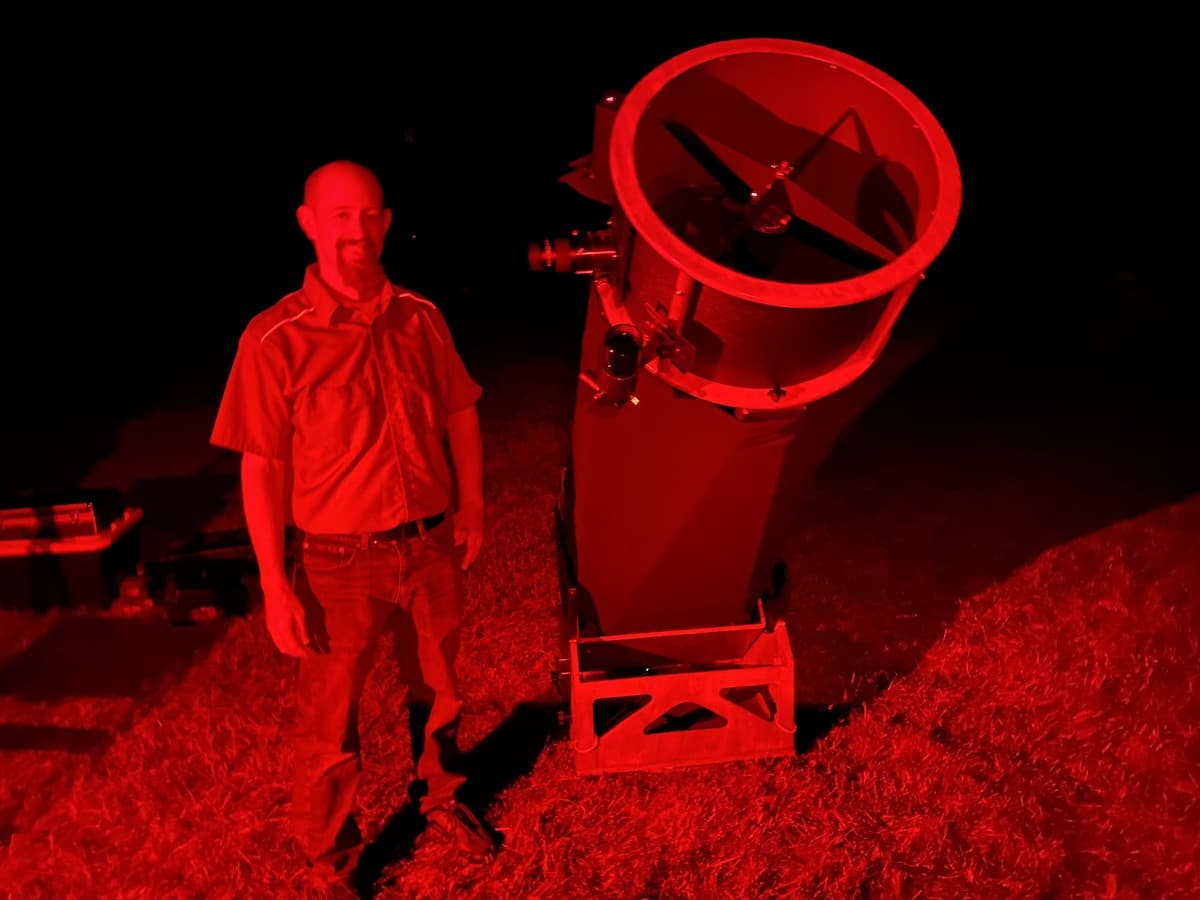 "The stargazers also enjoyed viewing the cosmos through 17-inch and 18-inch Dobsonian reflector scopes," Purpura added.
Young astronomers also invited people to view the planets through their scopes.
"Eleven-year-old Eli Crow was very knowledgeable about star systems and the planets, without using a computer to guide him," Purpura said.
An added benefit was listening to the astronomers.
"Their green lasers, flickering from star to star, painted the constellations into their mythical shapes, as they found their way to a faint galaxy or globular cluster," Purpura said. "Portions of the night sky opened enough to give everyone a chance to see stunning views of Saturn, its rings, Jupiter's bands and several moons, as well as many deep space objects like the ring nebula."
By 6 a.m. Saturday, Sept. 17, volunteers from the RAF, airport authority, and the local EAA chapter were in the kitchen preparing a pancake breakfast. Astronomy club members put sun filters on their scopes and were doing some early morning observations before breakfast.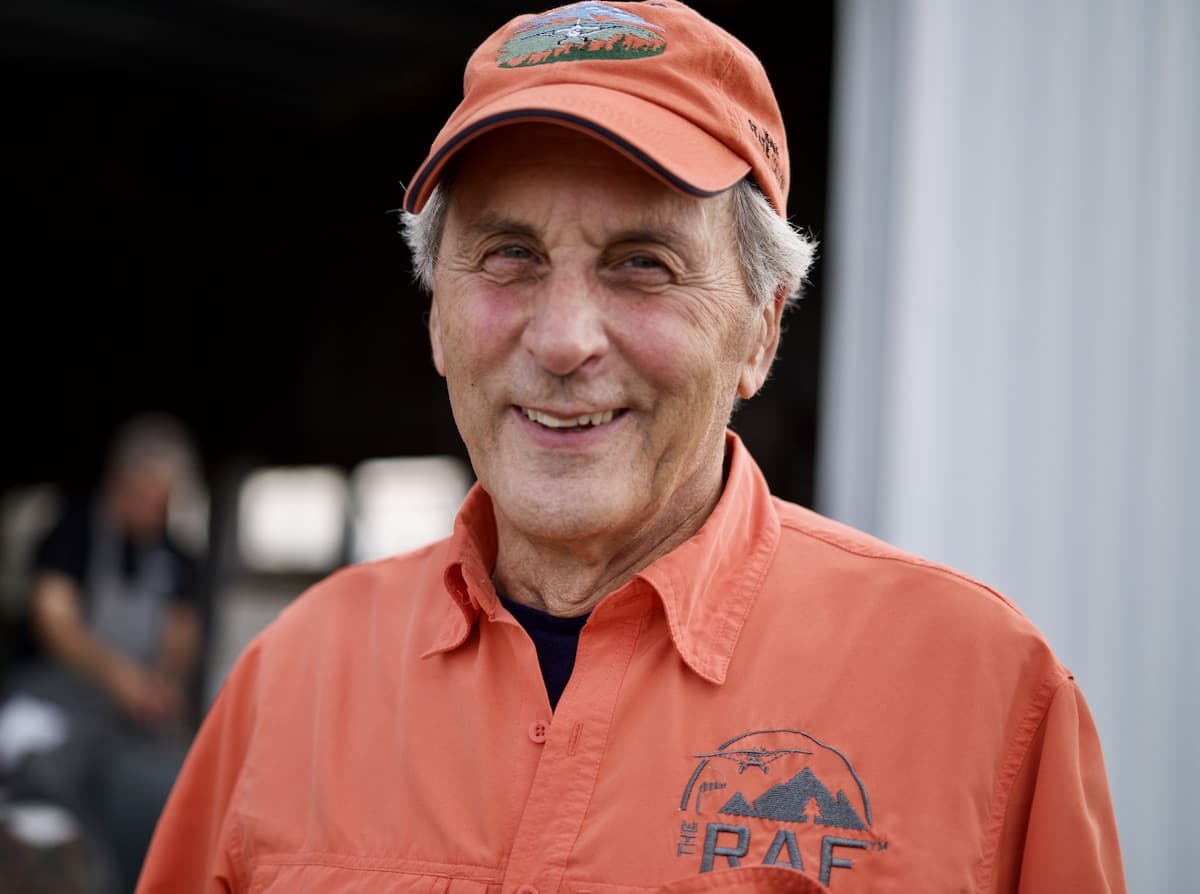 Purpura sees even more potential for this airfield. He has assisted Airport Manager Bob Martin and the Havana Port Authority in completing various improvements already, partly funded with RAF grants. He has also helped in putting on a unique fly-in where visitors view massive bird migrations at Emiquon Refuge.
What's next for this airfield?
"Possibly a cigar and wine tasting around the campfire and a fishing derby," he says. "Watch the RAF calendar and stand by for more fun in Havana."