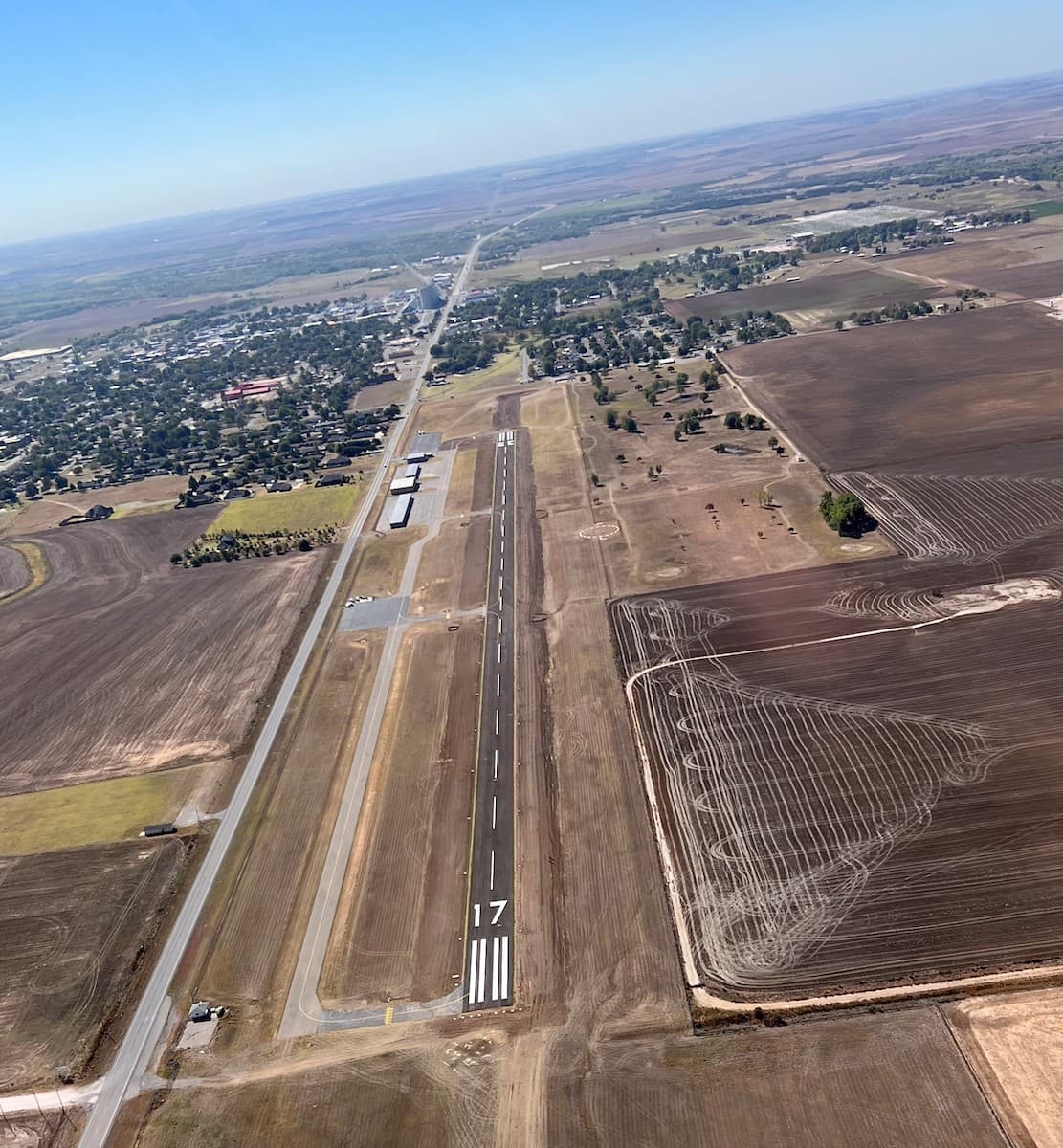 A $2.8 million project has been completed at Watonga Regional Airport (KJWG) in Oklahoma that included reconstruction of the airport's 4,000-foot runway.
A ribbon-cutting ceremony was held Nov. 15, 2022, to commemorate completion of the project, which also included the installation of new LED runway edge lights and an obstruction survey of the area to develop new instrument approach procedures that will ensure the airport has 24/7 access in all weather conditions, according to airport officials.
The project at KJWG was funded entirely by FAA grants under the American Rescue Plan approved by the U.S. Congress in 2021.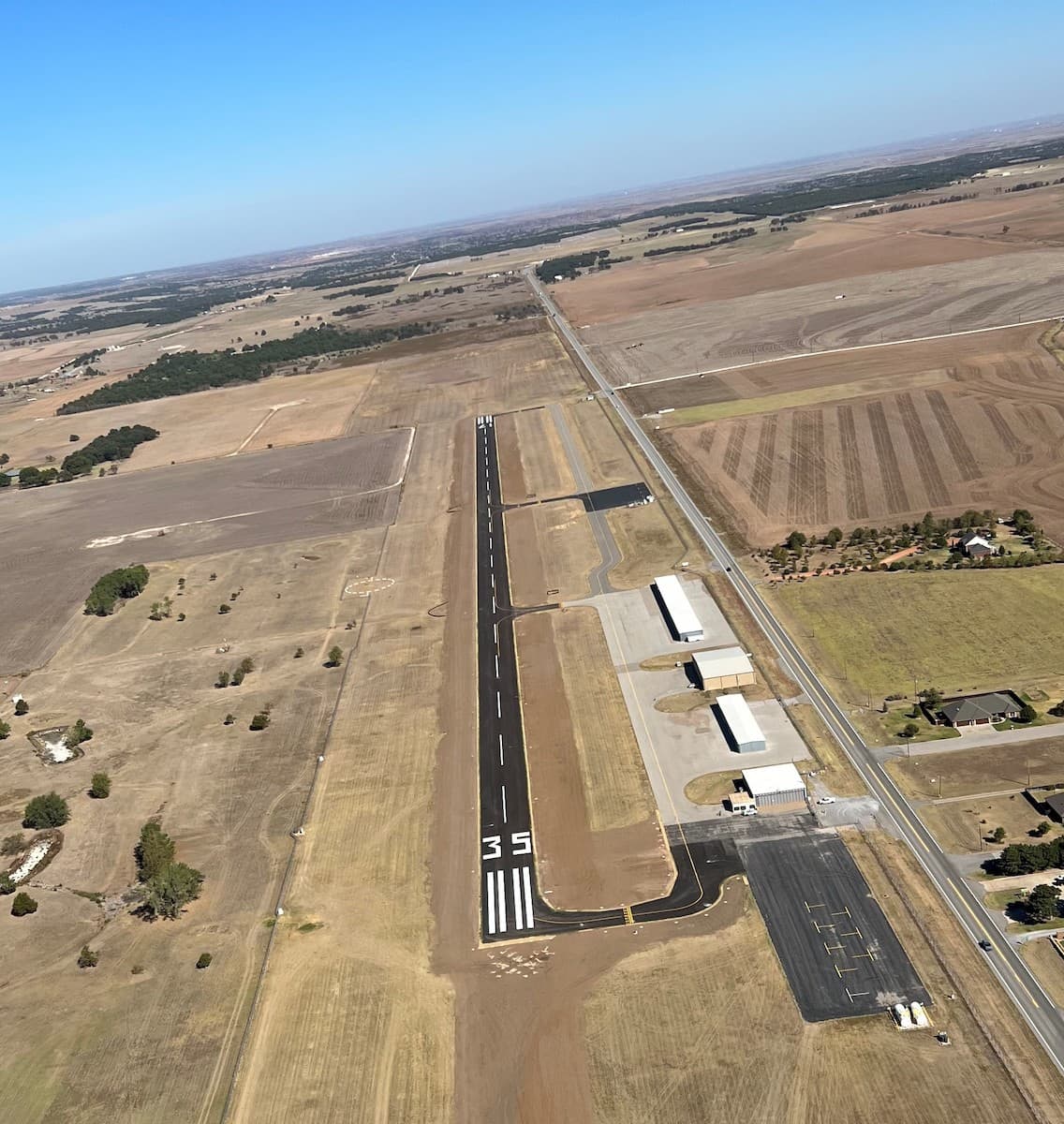 "This airport's runway pavement was exhibiting significant distresses as it had been over 25 years since its last major project," noted Grayson Ardies, director of the Oklahoma Aeronautics Commission. "As the state's agency for aviation and aerospace, we were well positioned to program these federal funds for the rehabilitation of a major runway asset in western Oklahoma."
"This airport has a vibrant community of based aircraft, including a based agricultural spraying operation, along with a recently renewed fuel farm," said Oklahoma Secretary of Transportation Tim Gatz. "With this completed runway project, the city is now set for growth opportunities, and with aviation and aerospace as the state's second largest economic engine, Watonga is positioned to help further the state's aero commerce and tourism efforts."
According to officials with the Oklahoma Aeronautics Commission, Watonga Regional Airport has a $1.2 million annual economic impact. Besides being home to several aviation agriculture businesses, the airport is used by numerous oil and gas operations, as well as other local entities, such as the Oklahoma Highway Patrol. It is also used by the Oklahoma Heart Hospital and other hospitals to fly medical professionals to visit patients who are not located near the state's bigger cities of Oklahoma City and Tulsa, officials noted.