German Torres submitted this photo and note: "My son Benji and me after landing in a new field in Castelli, Chaco Argentina. The experimental Flightstar with a Rotax 582 engine was built by my friend, Oscar, who is suffering from the consequences of brain surgery. Very sorry for him."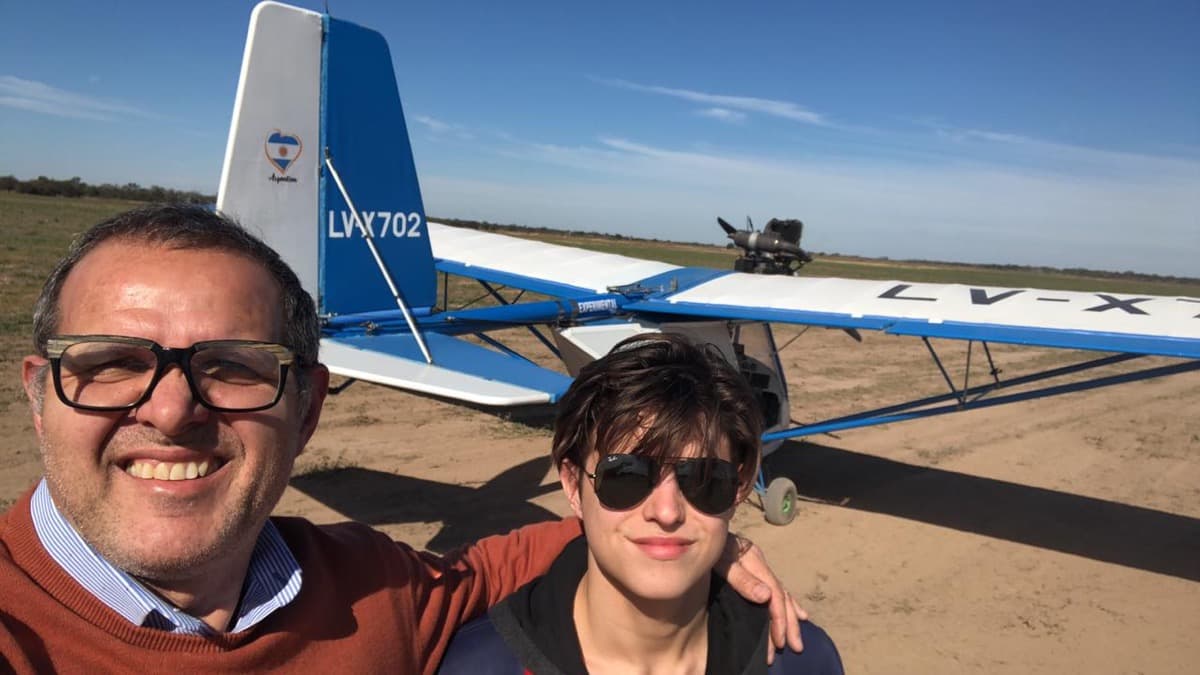 Would you like to have your photo featured as Picture of the Day? You can submit it via this form.
All photos sent in for Picture of the Day are also considered for our new Page 4 photo feature in the print issue of General Aviation News, as well as A Year in Pictures in the December issues.