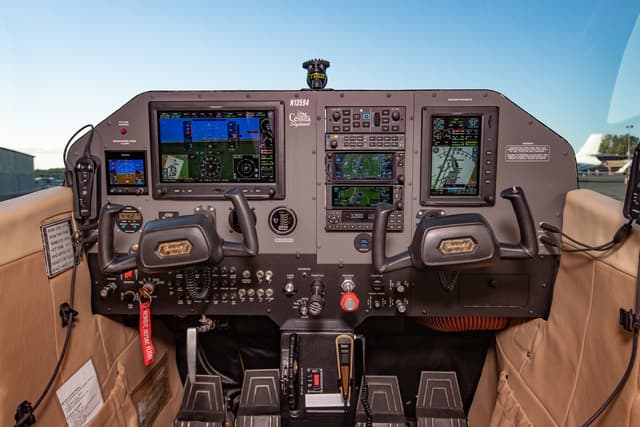 Six Pack Aero has received a Supplemental Type Certificate (STC) for its Legacy XL Panel System, a new replacement panel for Cessna 172 models E through M that allows for the installation of a 10-inch Primary Flight Display (PFD) without compromising the structure of the airframe, according to company officials.
Many PFDs have been approved for all Cessna 172 models in two common sizes, 7-inch and 10-inch, company officials said. However, there's a problem for aircraft owners who want a 10-inch PFD, they note.
"In Cessna 172 models produced prior to late 1975, the 10-inch displays will not fit above the pilot side control yoke without modifying the structural stationary panel, which is considered a major modification," officials noted.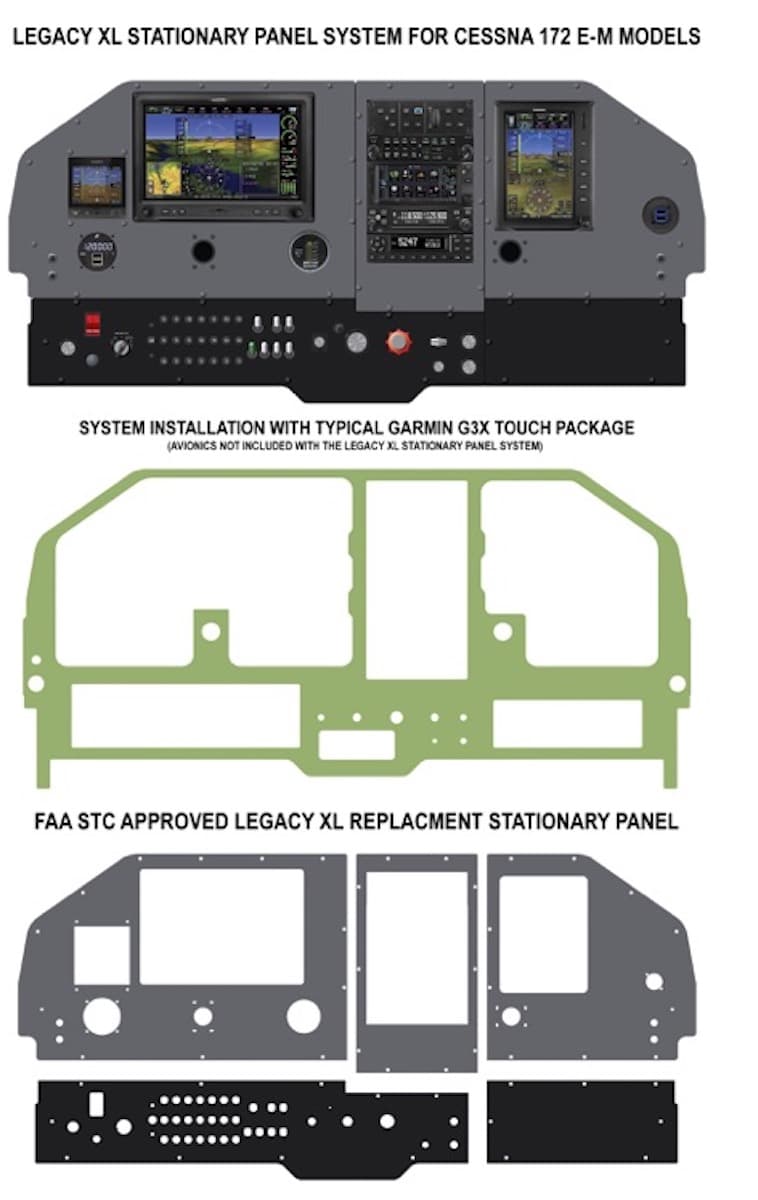 The Legacy XL Panel System will be available starting in January 2023 at Aircraft Spruce at an introductory price of $6,950. That includes:
Stationary Panel Assembly
Five Instrument Panel Modules (configured per buyer's specifications)
Upper skin extension
Molded Kydex Glareshield
SIRS Pedestal Compass.
For more information: SixPackAero.com.