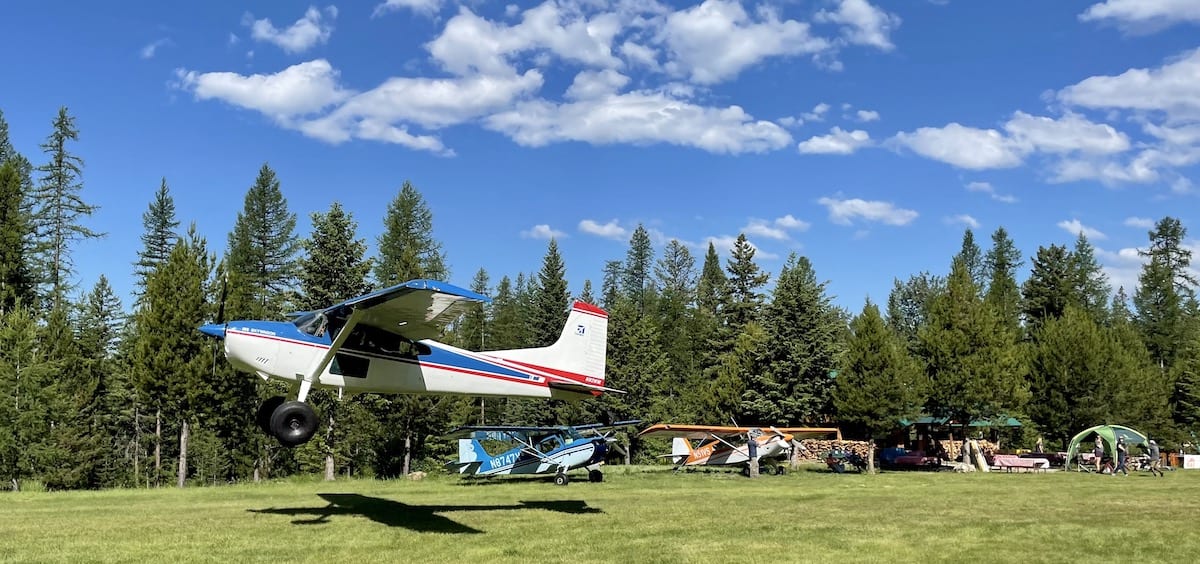 The Recreational Aviation Foundation, a non-profit association of volunteers dedicated to preserving backcountry airfields for public access nationwide, is celebrating its 20th anniversary in 2023.
"What a ride," says RAF Chairman John McKenna, one of the original six founders of the Bozeman, Montana-based organization.
He invites pilots to celebrate "all year long at this family reunion."
"Preflight the plane, load up the gear, grab someone to join you, and head to the backcountry," he urges.
"To kick off our year-long celebration, we simply want to thank all our volunteers and supporters," McKenna adds.
Ever since those six fellows sat around a campfire in Montana's backcountry and realized that recreational aviation needed a voice in preserving places to land, the RAF has remained volunteer driven. It's the only non-profit organization working to benefit the backcountry flying community, officials noted.
"We really had no idea of the impact our idea would have, combined with a lot of volunteer help," McKenna added.
Many organizations have worked side by side with RAF, including state pilot associations, the Aircraft Owners and Pilots Association, and more.
"We've helped save a few airfields from closure, like Goodspeed in Connecticut, Isle in Minnesota, and many others, making friends in the process," McKenna reports.
RAF officials point to a number of accomplishments, including:
The RAF facilitated the passage of US House Resolution 1473: "Resolved, That the House of Representatives recognizes the value of recreational aviation and backcountry airstrips located on the nation's public lands and commends aviators and the various private organizations that maintain these airstrips for public use."
In cooperation with Montana Pilots Association, the RAF created a 4,000-foot turf airstrip at Russian Flat in Central Montana, the first new airstrip on US Forest Service lands in 45 years.
Working with the Department of Agriculture and the Interior Department, the RAF signed renewable cooperative maintenance and funding agreements with the US Forest Service, the Bureau of Land Management, and the National Park Service. The USFS has repeatedly budgeted $750,000 annually for backcountry airstrip projects.
Working with state legislators, the RAF has added aviation language to Recreational Use laws in several states, adding protection to landowners.
The RAF funded a peer-reviewed scientific study measuring the effect of general aircraft noise on wildlife.
The RAF partnered with Tailwind Foundation to create the Airfield Guide, which the organization has committed to keeping continuously updated.
RAF volunteers continually add resources to the RAF website, including the current list of State Liaisons and Ambassadors, each state's recreation use laws, the Guide for the Private Airfield Owner, and the RAF Outfitter online store.
The RAF culture has always emphasized personal connection, McKenna adds, noting volunteers gather to work side by side, to dig holes for outhouses, mow grass, and build campfire rings.
"We fly, we laugh, and then sit around that campfire under the stars and share our stories," he says. "We have celebrated the births of children and grandchildren, weddings and graduations, and shared sorrows at the loss of loved ones. The RAF is family."
Learn more at TheRAF.org