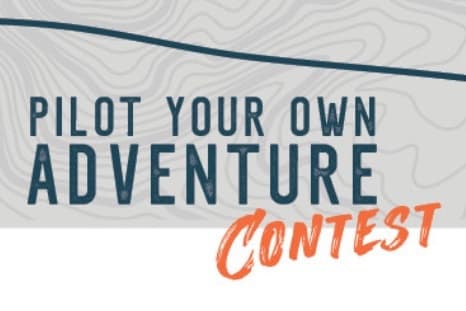 Every pilot has a story and yours could win you a free trip to EAA AirVenture Oshkosh.
Entries are now being accepted for the 2023 Pilot Your Own Adventure Writing Contest, a joint effort between the Experimental Aircraft Association and Flight Outfitters.
"Tell us the true story of how pursuing the dream of flight enabled you to do something that would have otherwise been out of reach," officials say. "We want to hear how becoming a pilot and getting involved in grassroots aviation made a memorable experience possible for you. How did you pilot your own adventure? Tell us how flying helped you transform from dreamer to doer."
To qualify, your story must be:
True — all entries must be non-fiction, based on real facts, real events, and real people.
At least 500 words, and no more than 1,000 words long.
Accompanied by a minimum of two and a maximum of eight photographs with captions of no more than 30 words each.
Typed or handwritten, and must be legible, clear, and easy to read.
Entries will be accepted through March 13, 2023, at 5 p.m. CDT.
You can submit your story online or send it to: EAA Aviation Center, Attn: AirVenture Writing Contest, P.O. Box 3086, Oshkosh, Wisconsin, 54903-3086.
The Grand Prize winner will have the use of a teardrop camper on a campsite in Camp Scholler on the AirVenture grounds for eight nights, from July 23, 2023, to July 30, 2023. In addition, they'll receive two weekly adult wristbands to EAA AirVenture Oshkosh 2023, one individual, annual membership to EAA for one year, and a collection of gear and apparel from Flight Outfitters, including jackets, backpacks, duffel bags, flashlight, a kneeboard, T-shirts, survival knife, and more.
Prizes for second place to fifth place includes a variety of Flight Outfitters gear and apparel. See the full list of prizes here.
For rules and other details, including judging criteria, click here.