The FAA recently updated InFO 22001 — Arrival Alert Notice (AAN) and Airport Diagram Symbols for Wrong-Surface Hot Spots — which provides information on the agency's testing of AANs and updated airport diagram symbols in an effort to mitigate runway confusion among pilots.
The updated InFO adds North Las Vegas Airport (KVGT) in Nevada to the list of airports testing the alerts, according to officials with the National Business Aviation Association.
In May 2022, the FAA began a test period to evaluate using AANs to provide a visual graphic of wrong-surface landing hot spots. Since 2017, more than 80% of the wrong-surface incidents documented by the FAA involved general aviation aircraft.
The FAA, industry, and safety experts recommended three standardized shapes for surface-based and wrong-surface hot spots: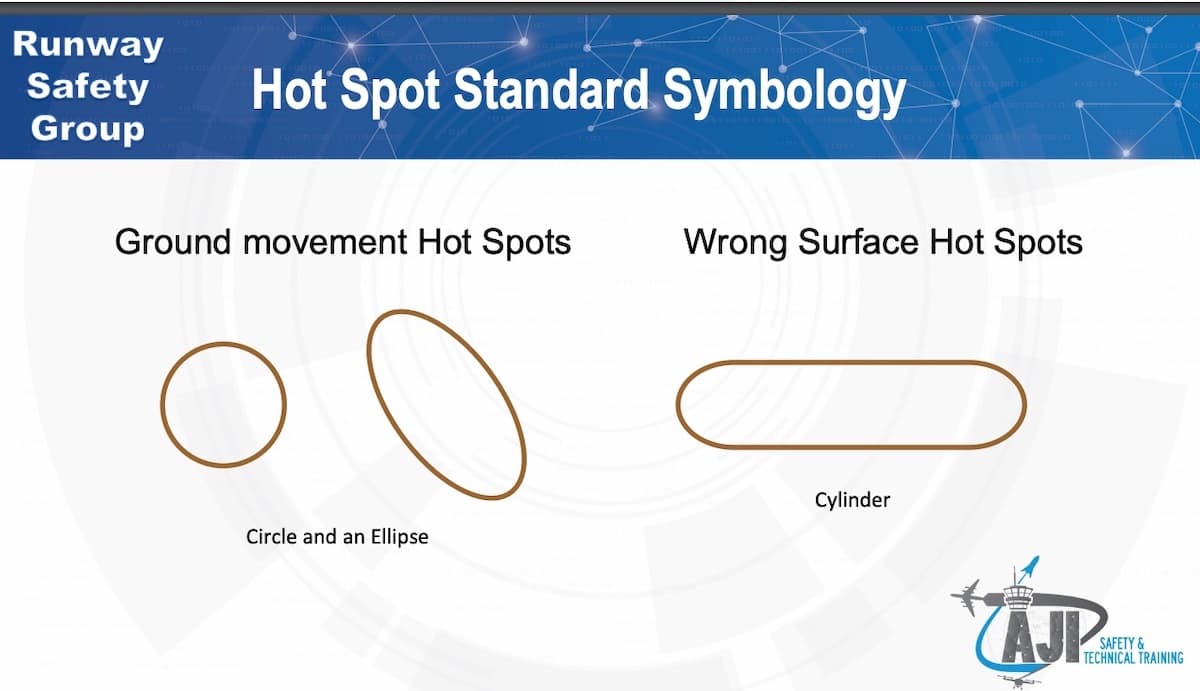 Cylinders represent wrong-surface hot spots (landing surface)
Circles or ellipses represent surface-based hot spots, depending on the size of the hot spot
The symbols are published in the Chart Supplement. A cylinder is charted on airport diagrams at the runway ends associated with the hot spot and labeled with "HS" followed by a number, correlating with the Chart Supplement Hot Spot tabulation section.
Wrong-surface landings remain a top safety issue for the FAA, according to Heidi Williams, NBAA's senior director, air traffic services and infrastructure.
She recommends that pilots using the airports in the test program familiarize themselves with the symbols.
With the addition of KVGT to the test program in December 2022, 12 airports are now test and evaluation airports:
Your can read the entire updated InFO 22001 here.