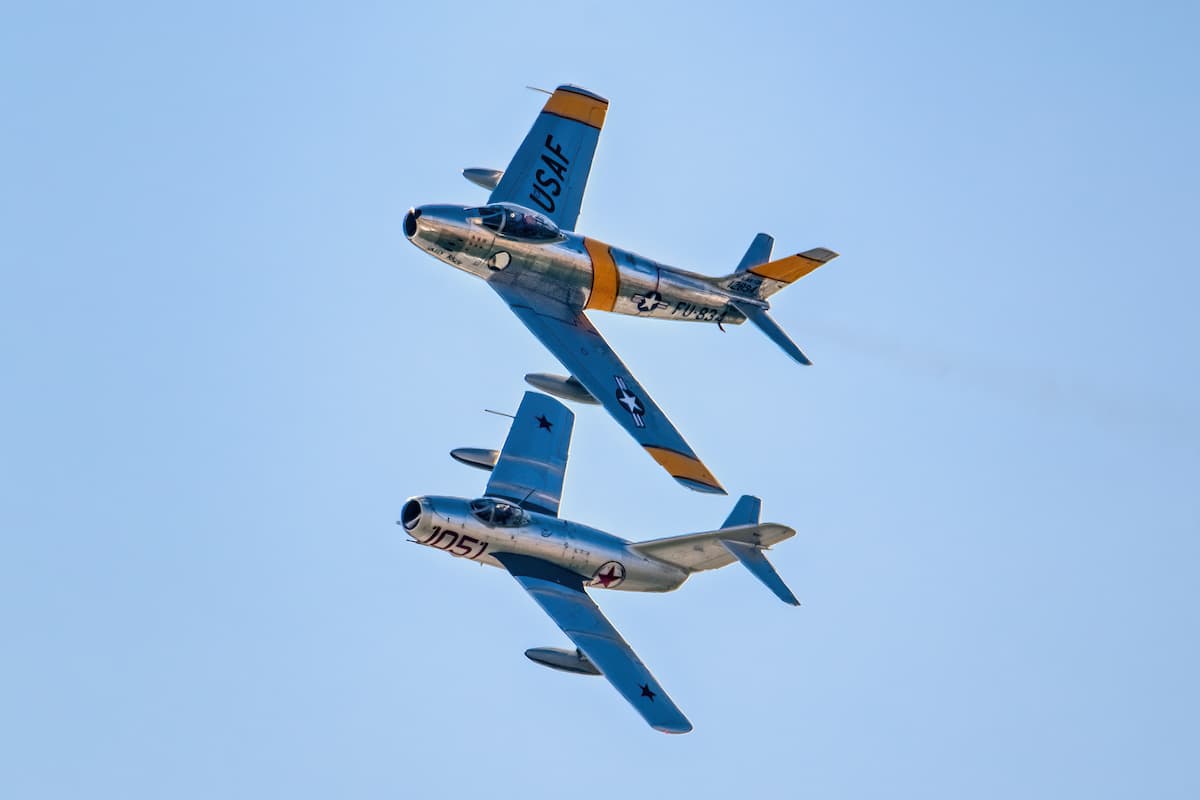 The Central Coast Airfest, held at California's Santa Maria Airport (KSMX), is a show I enjoyed quite a bit during its first two years.
In fact, for its first two years this air show was the recipient of the Platinum Award for Best Small Civilian Airshow in the nation by the International Conference of Airshows (ICAS). High praise indeed, before the pandemic closed the show for two years.
Now organizers were ready to hold the third show, but fate wasn't done yet.
The planned headliner act was the Royal Canadian Air Force Snowbirds, who declared an early end of their 2022 season less than a month before the Airfest, which was held in October 2022.
Kudos to the show organizers for backfilling that sizable gap the way they did. If anything, they might've overdone it.
This show had something for everyone: Civilian performers, warbirds, modern jets, vintage jets, skydivers, and more warbirds.
Red Bull was well represented with Aaron Fitzgerald in the Bo105 helicopter and Kirby Chambliss with his Edge 540.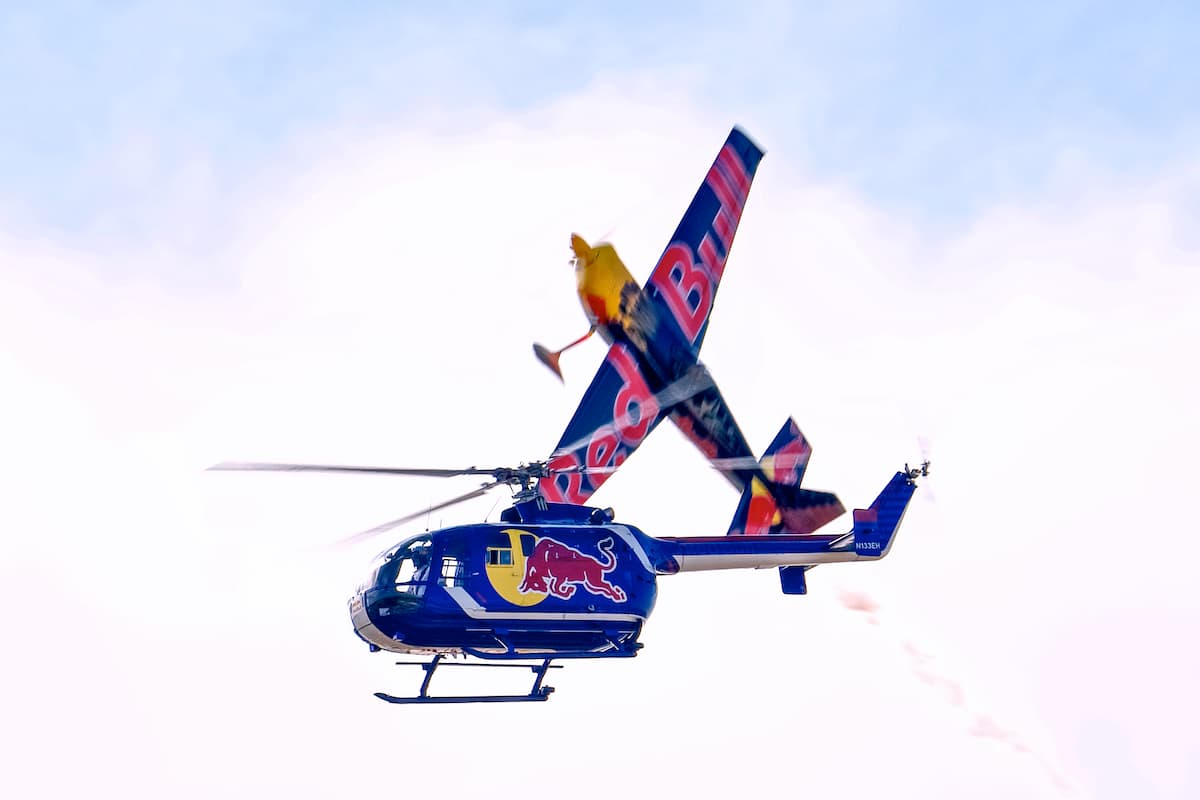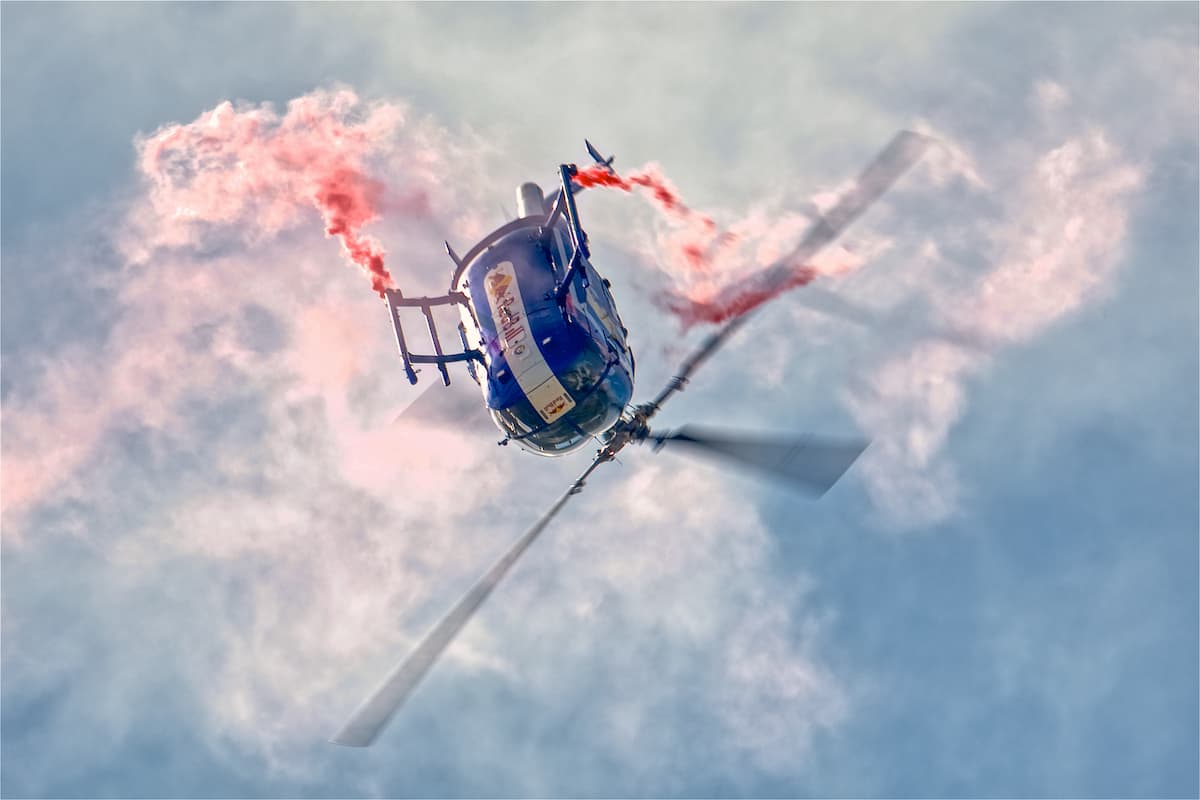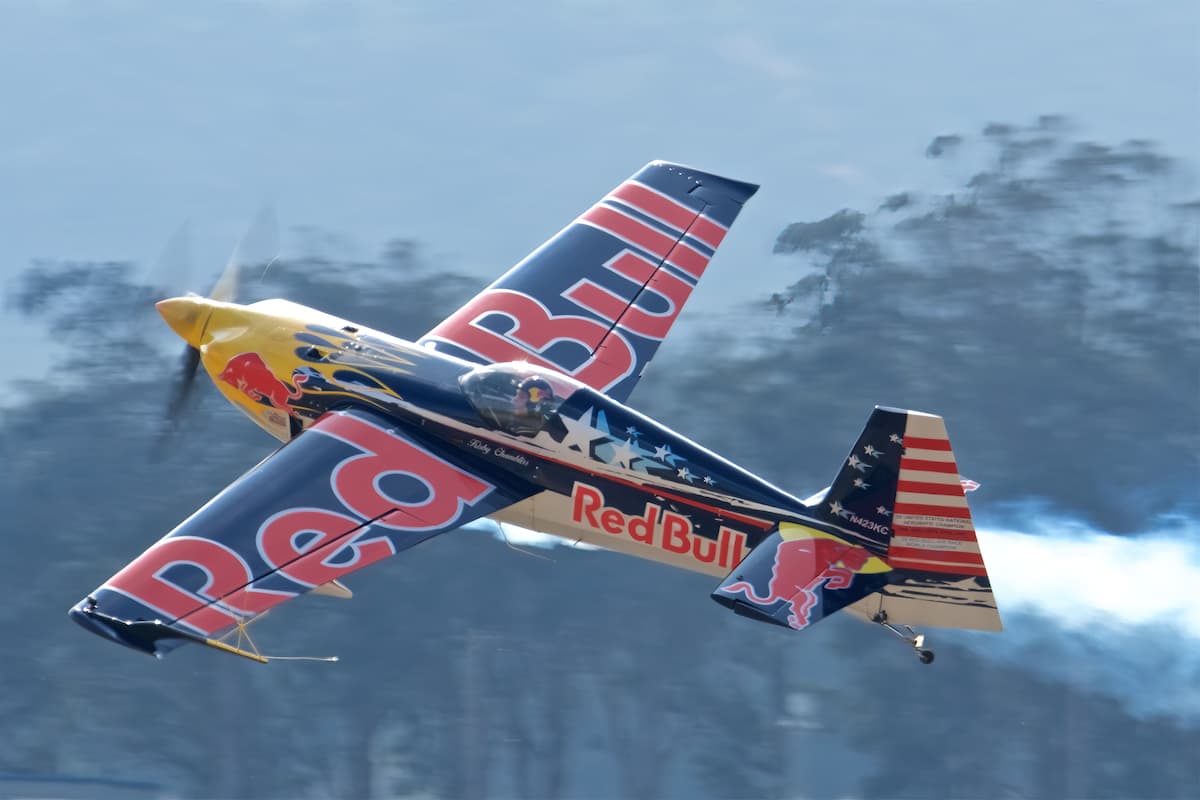 Warbird fans were treated to four appearances by various classics from Planes of Fame Air Museum, making up for the famous Chino air show that was canceled this year. In fact, Planes of Fame officials announced the building of a maintenance and museum facility at Santa Maria so its warbirds will most likely be a big part of future Airfest shows.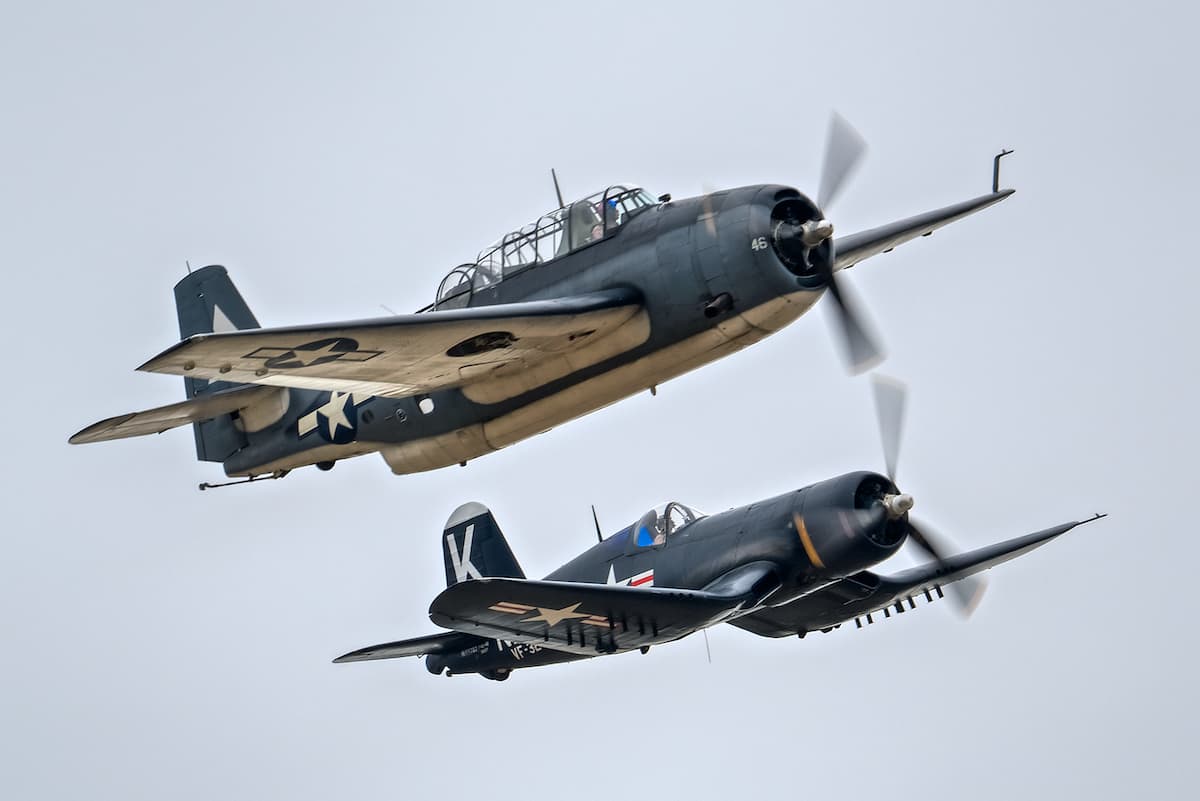 Civilian acts included Eric Tucker's power-off "dead stick" routine in his Piper Cub, along with a landing on top of an ambulance.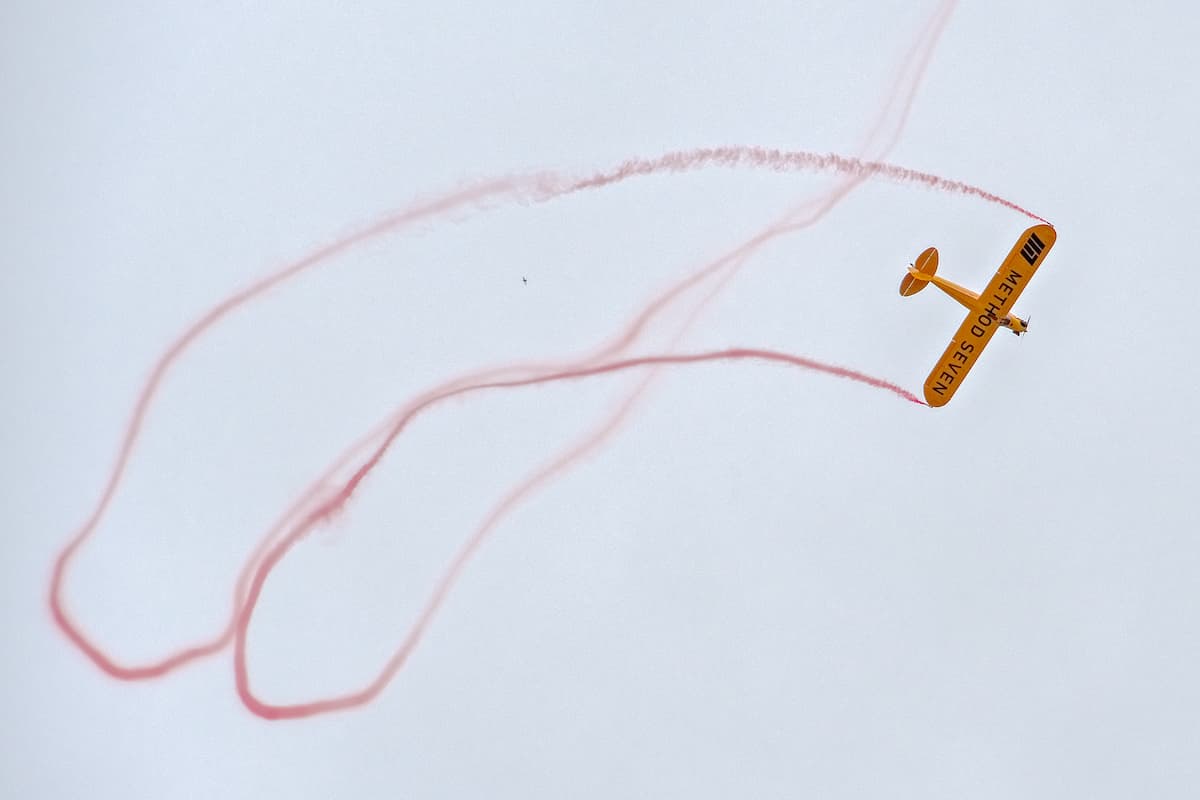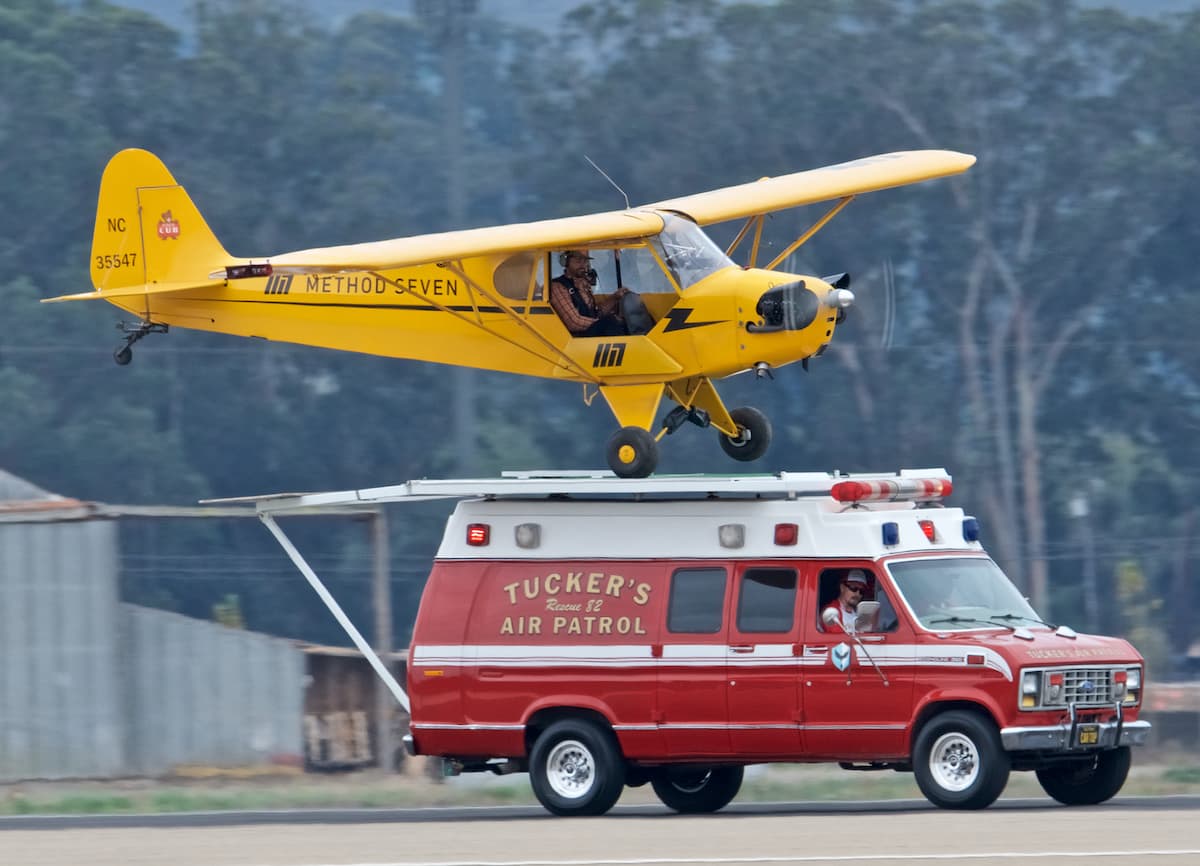 Sammy Mason performed in his new Edge 540.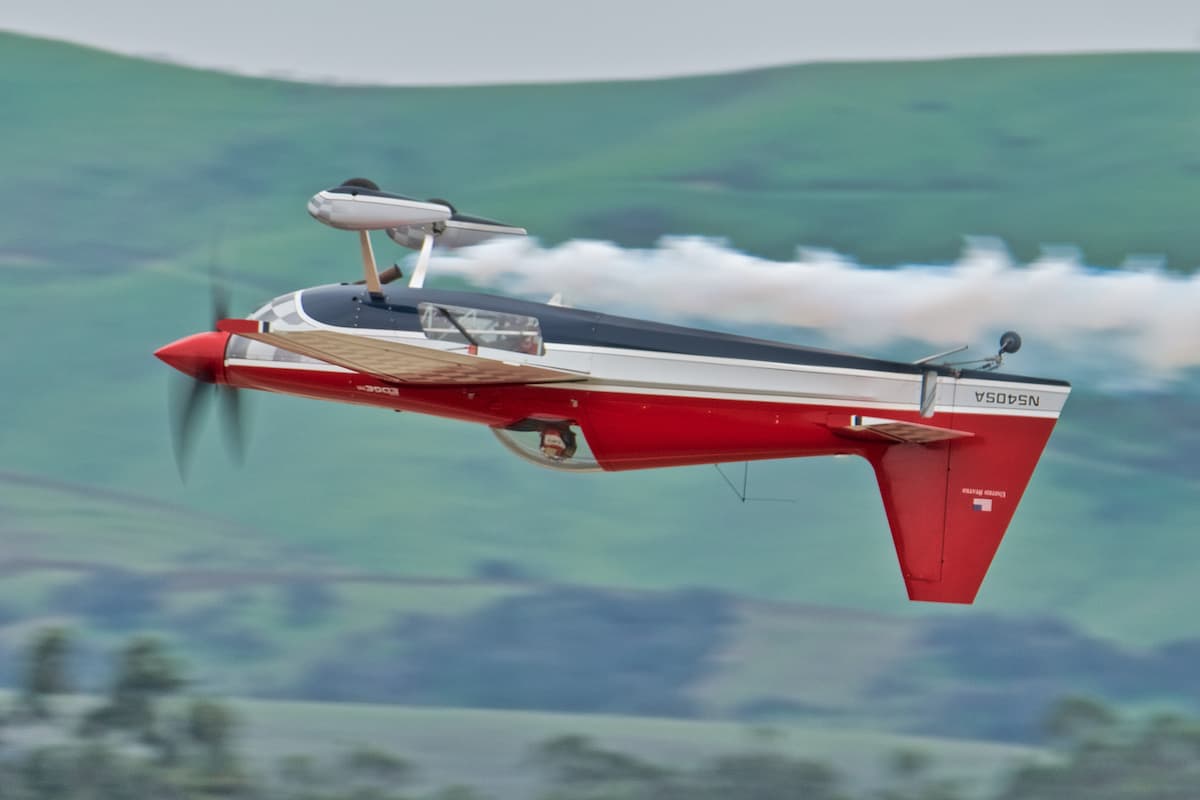 And new for me was watching Kyle Fowler in his Long EZ and Dell Collier with his crazy jet-powered Waco biplane.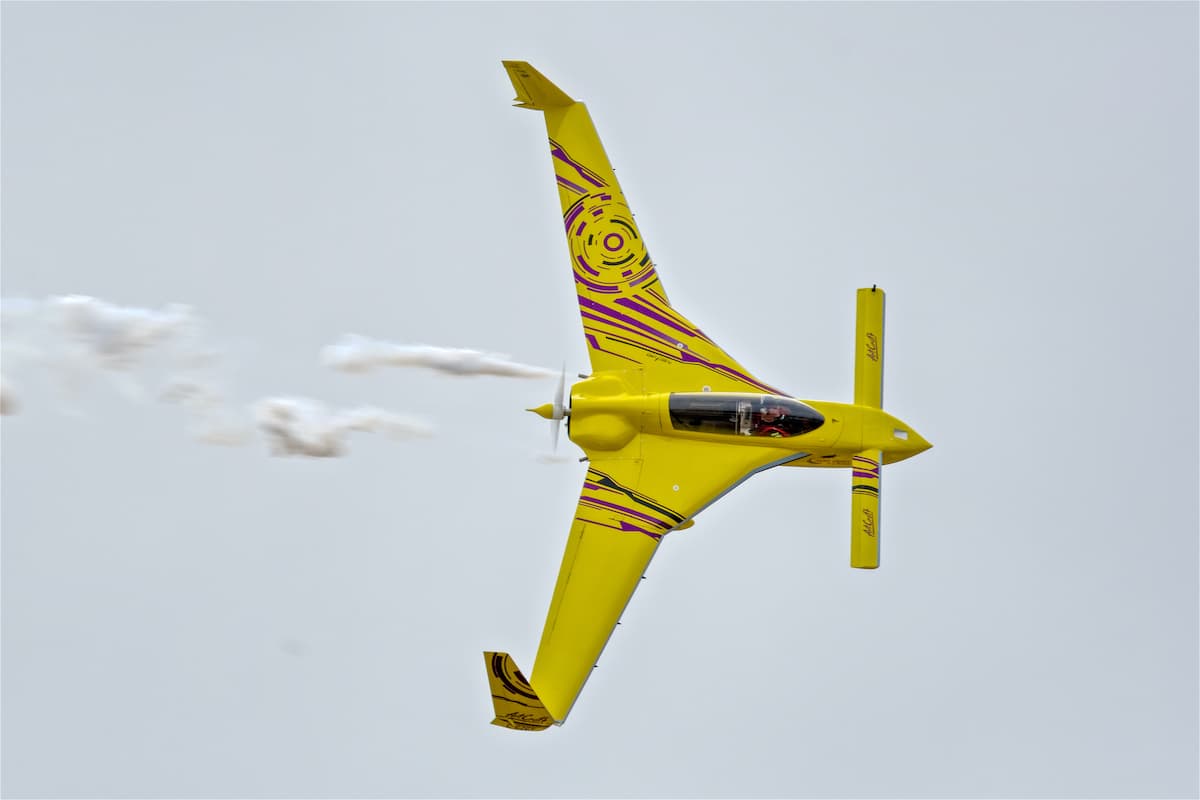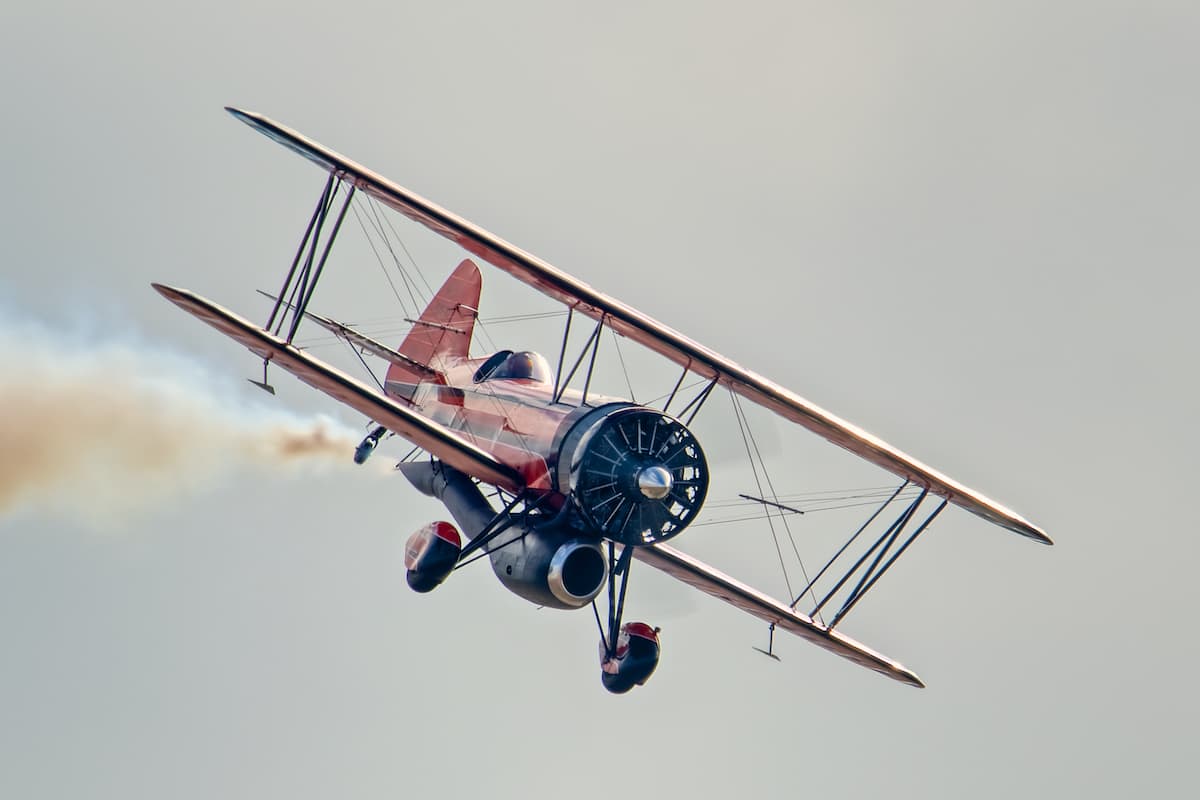 The Airfest turned into a Vaporfest thanks to the U.S. Navy F/A-18 Super Hornet and U.S. Air Force F-35 Lightning II, creating vapor cones and trails repeatedly during their flights.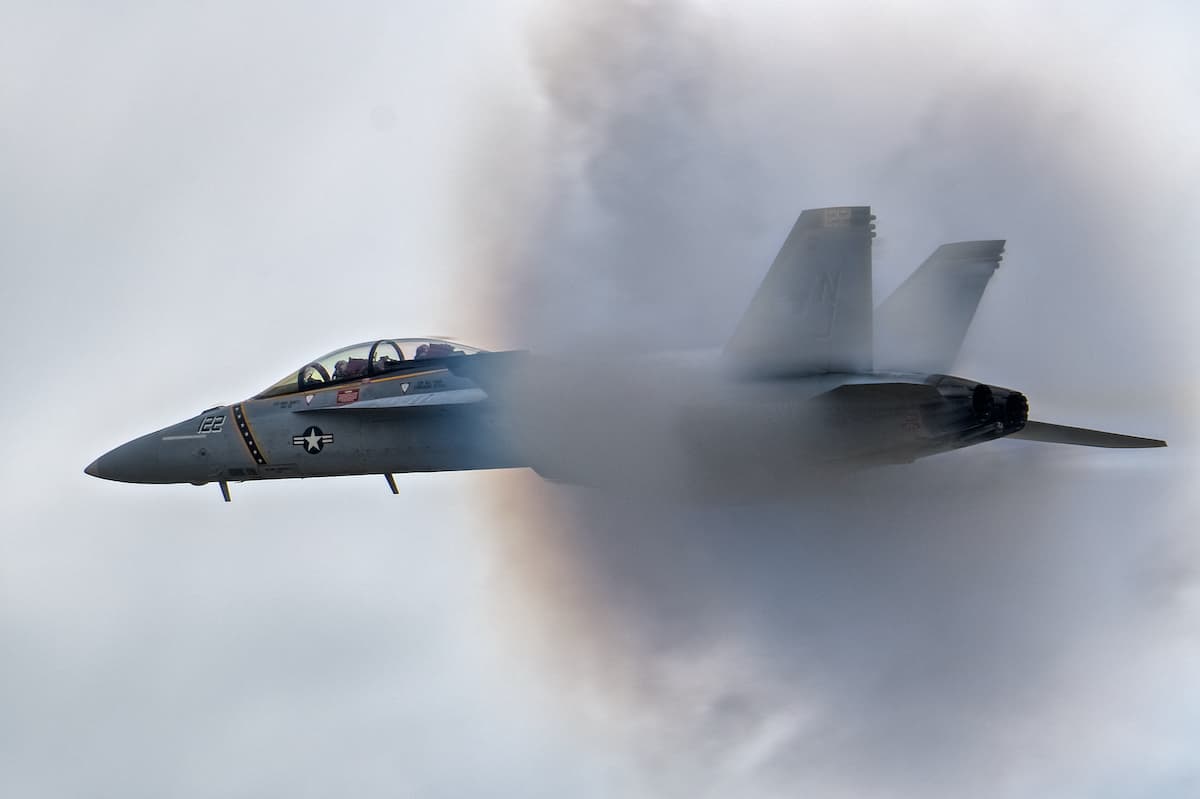 Classic jet fans enjoyed Jason Somes and his crimson MiG-17 and a later demo by the Planes of Fame's Mig-15 and F-86 Sabre.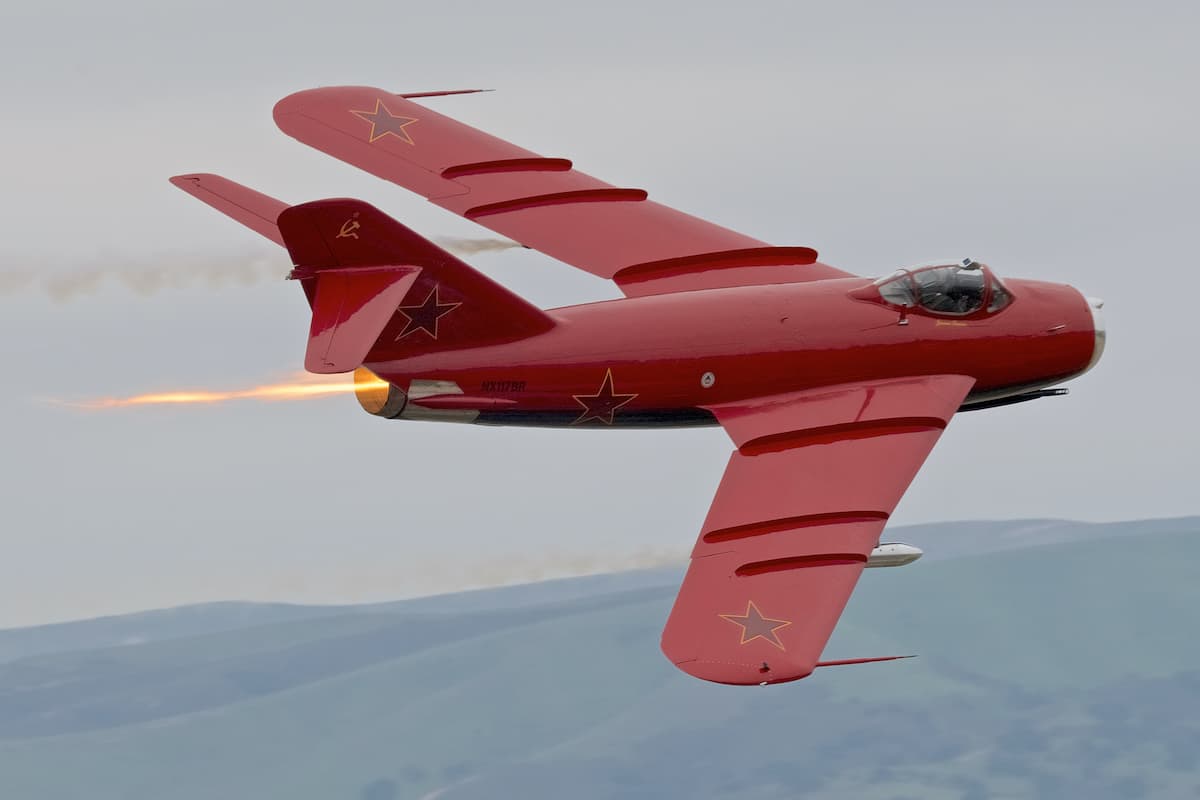 A new air show element that is gaining popularity are water drop demonstrations with firefighting aircraft. Coulson Aviation brought one of its colorful C-130 Hercules firefighting aircraft to douse show center in a spectacular manner.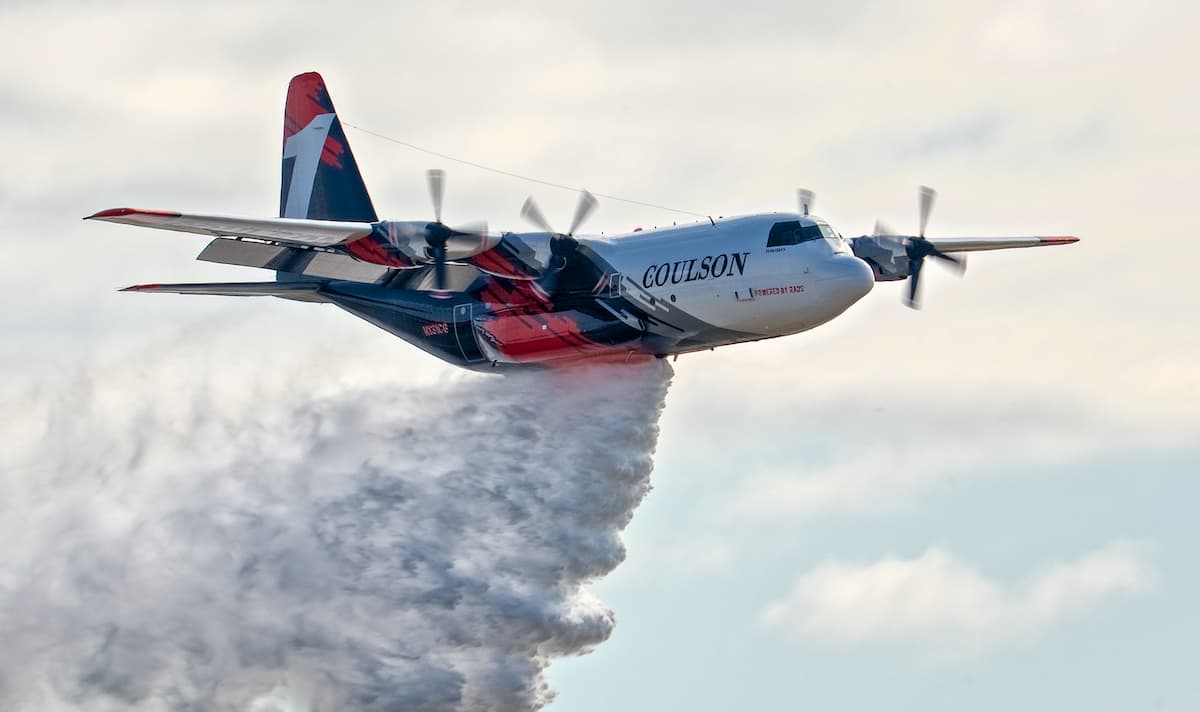 There was a U.S. Navy Legacy flight with the F/A-18 Super Hornet forming up on a F8F Bearcat.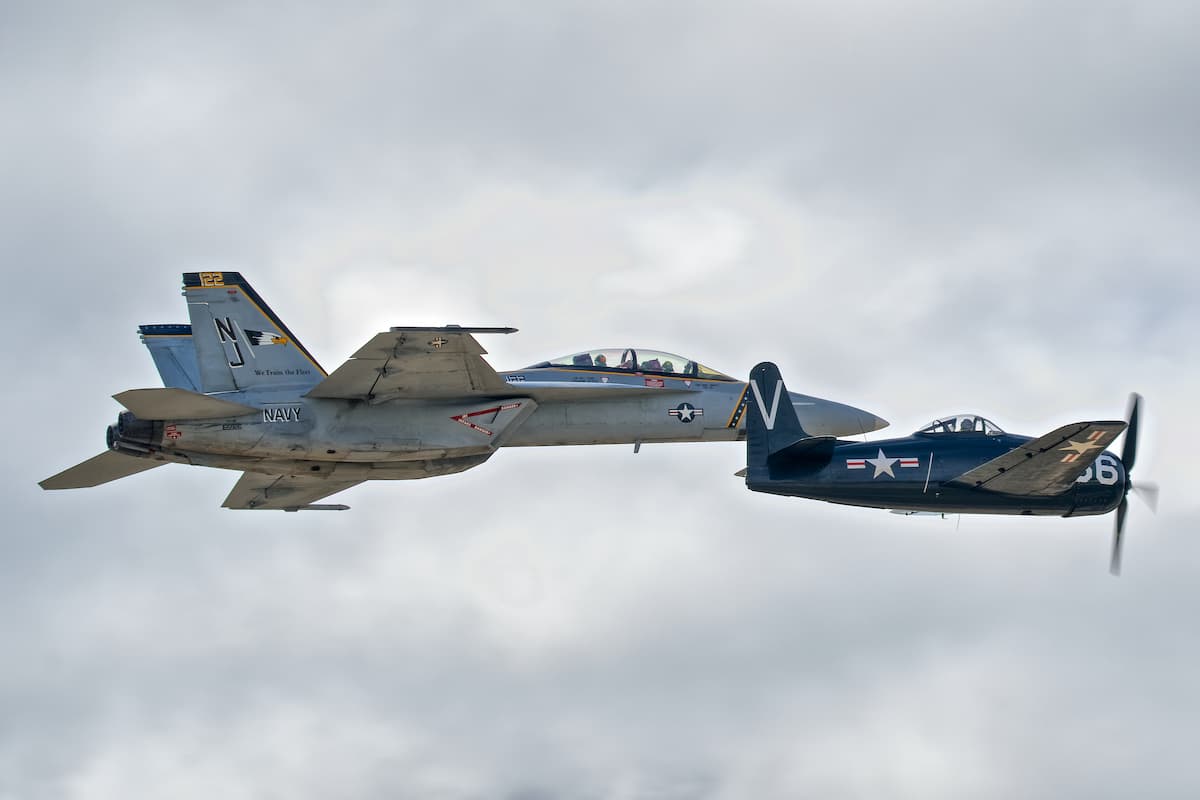 A Heritage Flight wrapped up the day's flying, pairing the Lockheed Martin F-35 Lightning II with a Lockheed P-38 Lightning and North American P-51 Mustang. I'm a big fan of dissimilar aircraft formations, so I always look forward to these types of flights.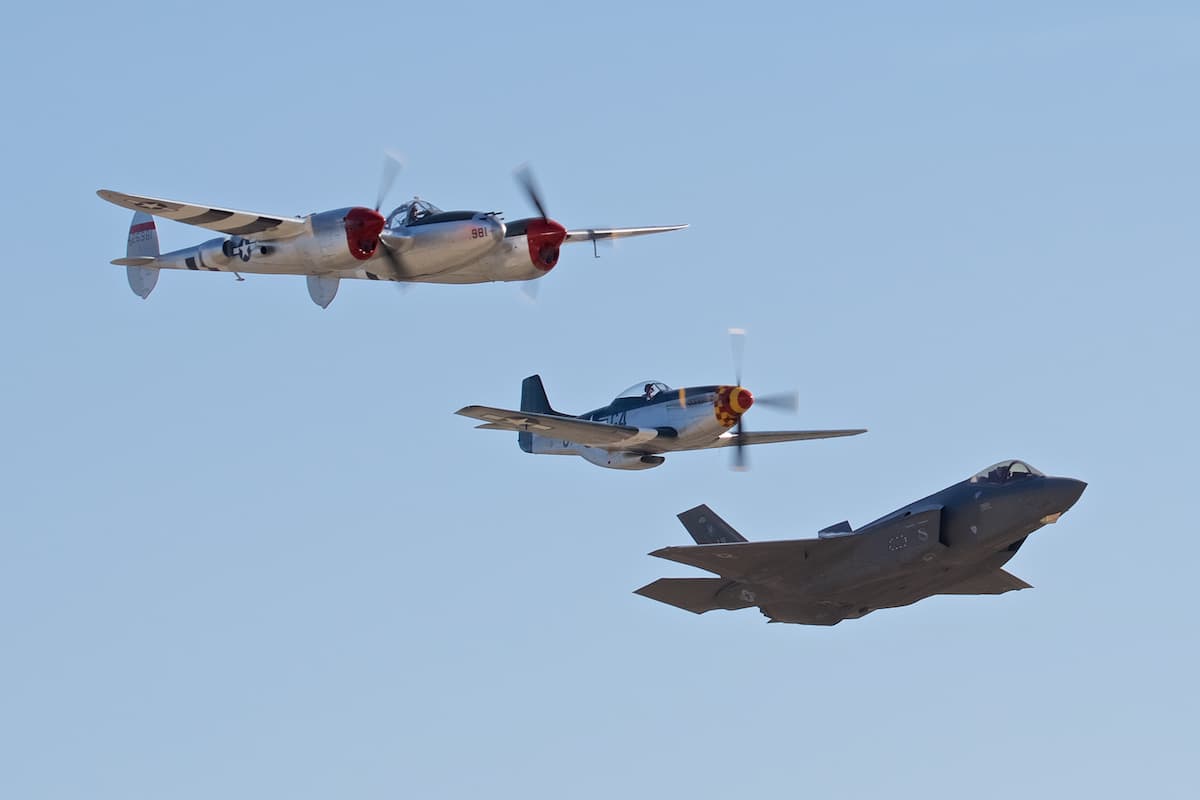 For a smaller size show, an impressive amount of active duty assets showed up. No less than seven F-35s were lined up on the ramp, an alphabet soup with the A, B and C variants present. In total there were 21 active duty aircraft, almost double the number of civilian static ones.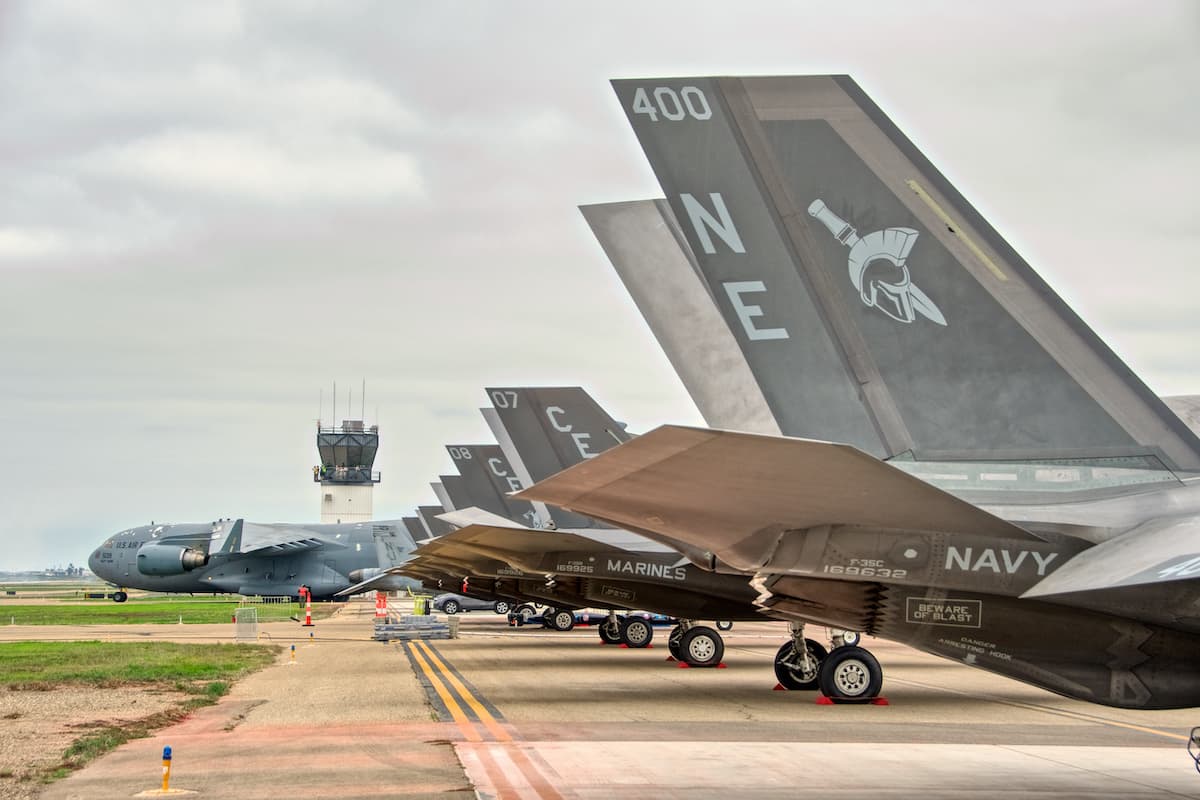 This air show is back on track and fans seem to agree. The ambience of a smaller show coupled with the variety of airborne performances is an attractive combo.
One of the largest World War II bases on the West coast, Santa Maria Army Air Field was commissioned as a bomber base in 1942. After the war, it was placed on the surplus property list and eventually became the Santa Maria Municipal Airport.
More Photos From The Show