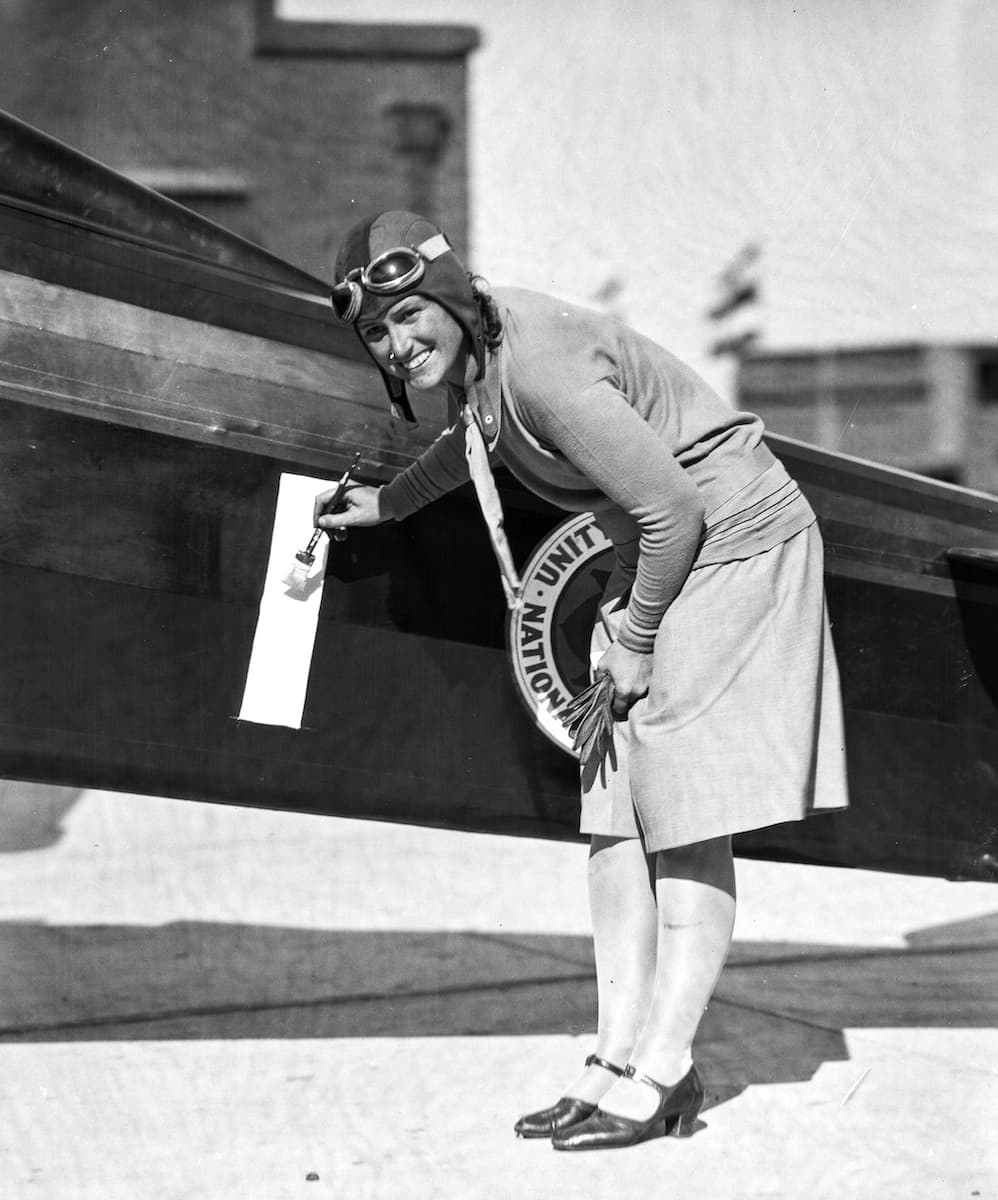 The family of Marvel Crosson, one of the earliest female pilots, donated several of her aviation artifacts to The Ninety-Nines Museum of Women Pilots in Oklahoma March 10, 2023.
Crosson was the first known woman pilot in the Last Frontier, making history as Alaska's first female licensed pilot in 1927. The press nicknamed her "Bird Girl" and "Pollyanna of the North" in honor of her exploits.
When asked by the press in Alaska what would happen in case of a forced landing, she answered: "We doctor the motor and stretch the glides. Two hours out by airplane might mean a month of walking to get back."
"Aviation is here to stay," she added.
In May 1929, Crosson topped Louise Thadden's previous altitude record of 20,270 feet, with a new record of 23,996 feet in a Travelair J-5.
Next up: The first Transcontinental Air Derby, which was set to start in Santa Monica, California. It was an event that would take eight days to complete, ending in Cleveland, Ohio. Crosson planned on marrying aviator Emery Bronty when she reached Cleveland, and next on her agenda was capturing a new endurance flight record.
She was the first to take off from Santa Monica when the race began, arriving at the first stop safe and sound. Many expected her to win the race, but on the second day, Aug. 19, 1929, she crashed in Arizona, which caused much speculation and controversy. Was it sabotage, acid on the engine wiring, or monoxide poisoning due to a mechanical flaw?
"Over 90 years later, we may never know what truly caused her untimely death, however Marvel Crosson will always be remembered as one of the American pioneering female pilots," said Robin Hadfield, president of the Ninety-Nines, the international organization of women pilots.
The Museum of Women Pilots, located on the grounds of Will Rogers World Airport (KOKC) in Oklahoma City, "houses one of the largest collections of female aviator memorabilia," Hadfield noted. "Women's flying heritage is filled with dynamic personalities who have charted the course to modern aviation. We are excited that the family of Marvel Crosson is gifting us with her artifacts."
For more information: Ninety-Nines.org.