Officials with the Reno Air Races have put out a call to fans to participate in a special video project to commemorate the last season at Stead Airport.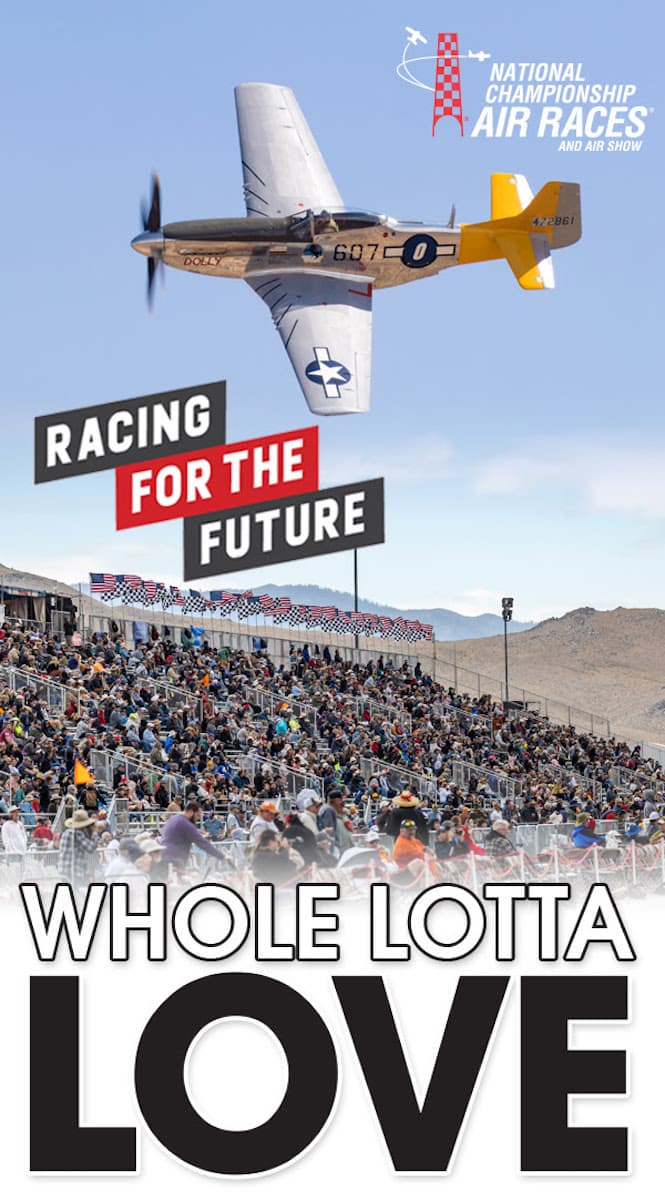 They are asking fans to record a video talking about their all-time favorite Reno Air Races memory or memories. The video must be 30 seconds or less and end with the video's catch phrase "Whole Lotta Love."
"The final video will be a compilation of everyone talking about their favorite Reno Air Racing memories to honor our time at Stead," officials noted.
You can submit your video here or learn more at AirRace.org.