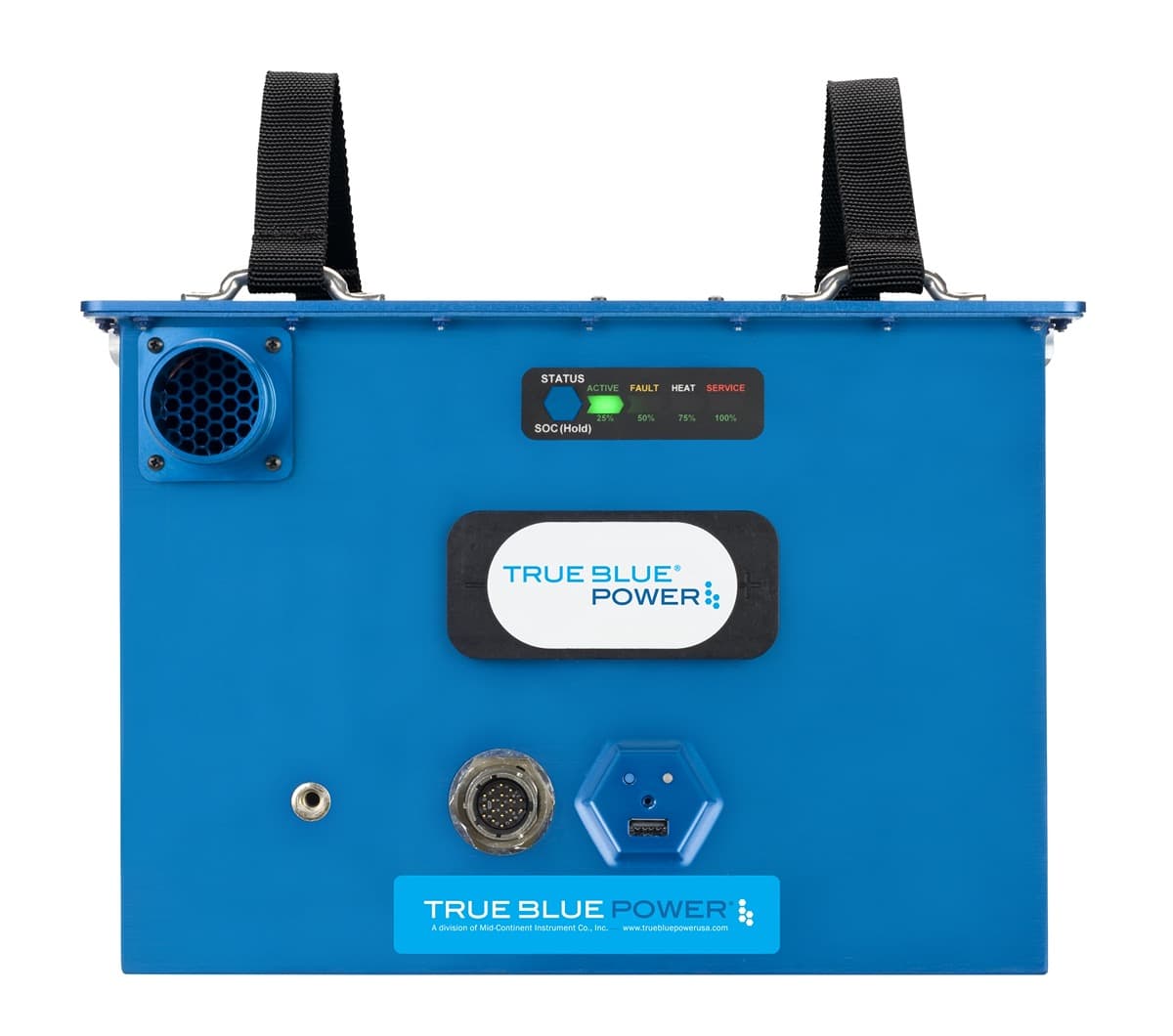 True Blue Power's Gen5 TB40 Lithium-ion Battery has received FAA Supplemental Type Certificate (STC) approval for installation on all models of the PC-12.
The STC, developed by Finnoff Aviation Products, has modifications for every model of the Pilatus PC-12, according to company officials, including early PC-12s through the current PC-12NGX, with options for both single and dual main battery systems.
With a capacity of 40 amp-hours at 26.4 VDC, the battery easily starts PT6A-67B/P engines in all climates, from -40°F to +158°F, according to company officials.
The battery's higher performance helps "reduce the risk of hot starts, costly engine tear downs and inspections, and improve extreme cold-weather performance," company officials said.
Benefits of the STC include a weight savings of 60% compared to traditional lead-acid batteries, on-condition maintenance, and an eight-year battery life expectancy, officials added.
"True Blue Power Gen5 batteries last four times longer than lead acid and NiCad batteries. The reduced maintenance and longer useful life can save PC-12 owners and operators up to $1,200 a year in total maintenance cost with a single battery," said Van Winter, director of aftermarket sales and support.
For more information about the True Blue Power STC upgrade on Pilatus PC-12, contact Jon Boknecht or Jay Reeder at Finnoff Aviation Products, at 303-444-0552 or go to Finnoff.com.
For details about all True Blue Power lithium-ion aircraft batteries, all 316-630-0101 or go to TrueBluePowerUSA.com.