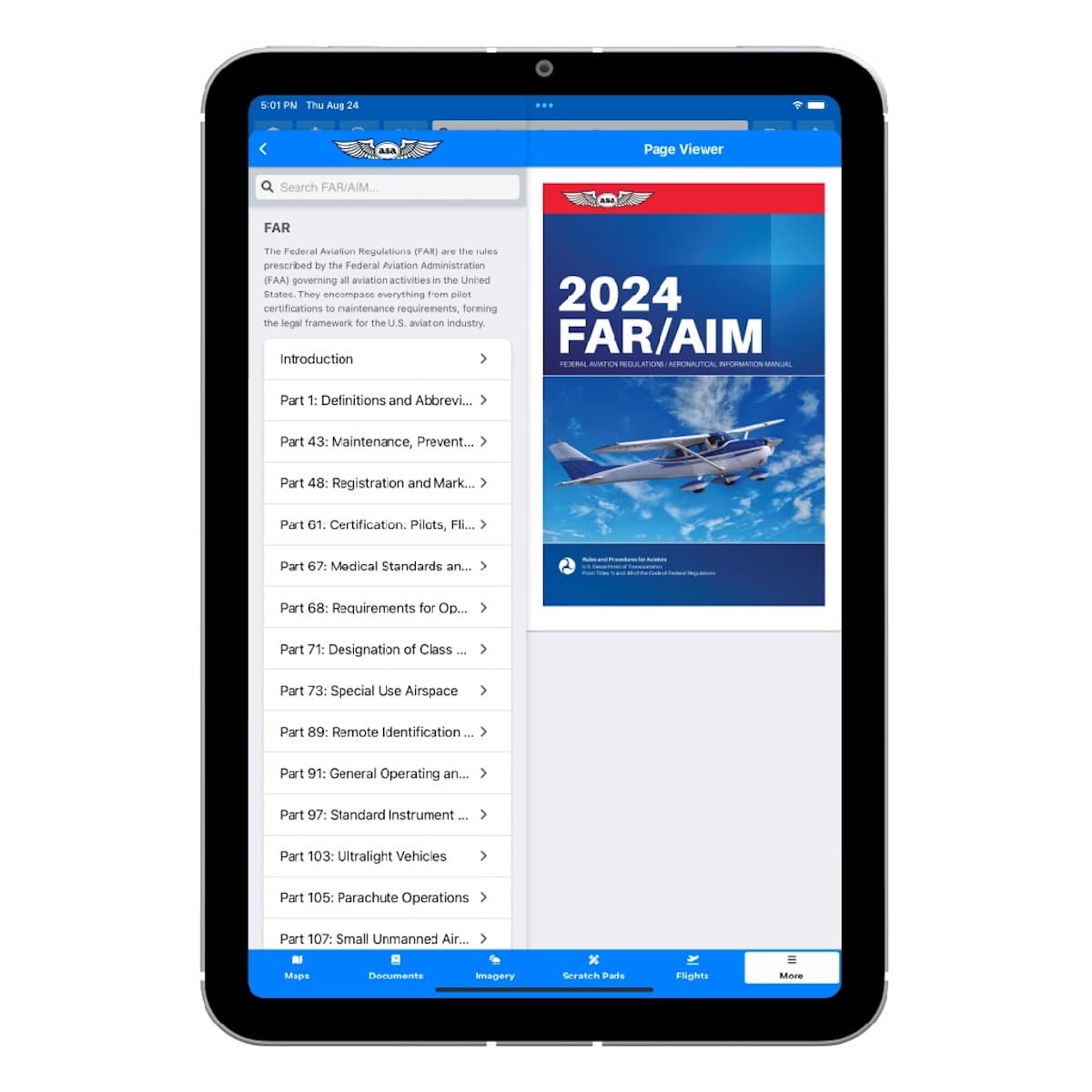 Aviator Assistant, an electronic flight bag (EFB), now offers Aviation Supplies & Academics (ASA) 2024 FAR/AIM as part of every subscription.
"Our collaboration with ASA marks a significant milestone," said CEO Daniel Curtis. "By including the 2024 edition of the FAR/AIM in every subscription to our EFB, we're taking safety and education in aviation to the next level."
"ASA is excited to provide students, pilots, and instructors with fast, easy access to the most pertinent Federal Aviation Regulations combined with the Aeronautical Information Manual, both of which are essential for every pilot operating an aircraft in the National Airspace System," said ASA President Greg Robbins. "This integration puts these valuable resources at EFB users' fingertips without increasing subscription costs."
For more information: AviatorAssistant.com or ASA2Fly.com.