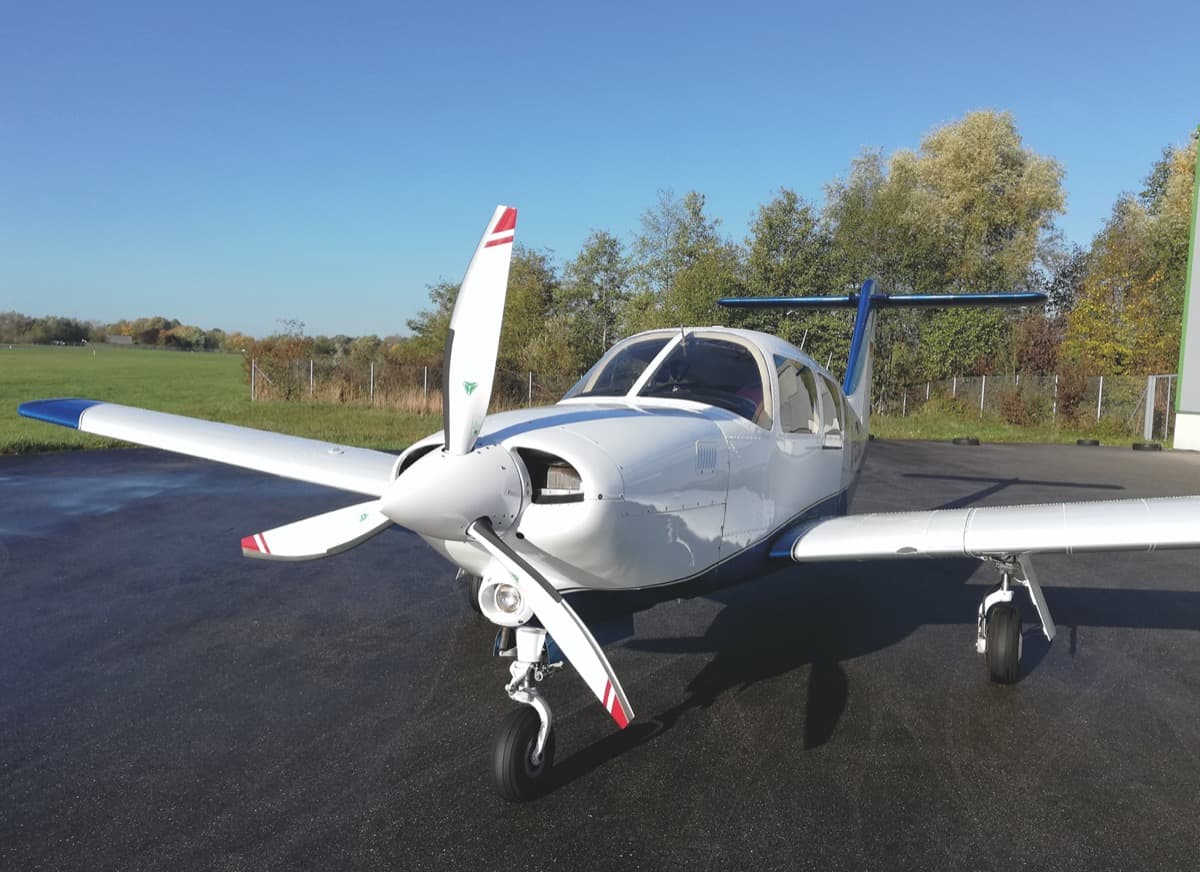 MT-Propeller has received an EASA STC for the installation of its 3-blade natural composite propeller on Piper Turbo Arrows.
The FAA STC is in the works, according to officials with the German company.
The STC is for Piper PA-28R(T)-201T Turbo Arrows III and IV, powered by Continental TSIO-360-F or TSIO-360-FB engines.
According to MT-Propeller Vice President Martin Albrecht, the installation features the following advantages:
Increased cruise performance by 2 to 3 knots
Up to 17 pounds less weight than the original propeller
Increased ground clearance for less blade tip erosion
Damping characteristics for almost vibration free propeller operations
Bonded-on stainless steel leading edge for erosion protection of the blades
Unlimited blade life
MT-Propeller holds more than 220 STCs worldwide and is an OEM supplier for more than 90% of the European aircraft industry, as well as 30% of the U.S. aircraft industry. More than 28,000 propeller systems with more than 100,000 blades are in service.
For more information: MT-Propeller.com