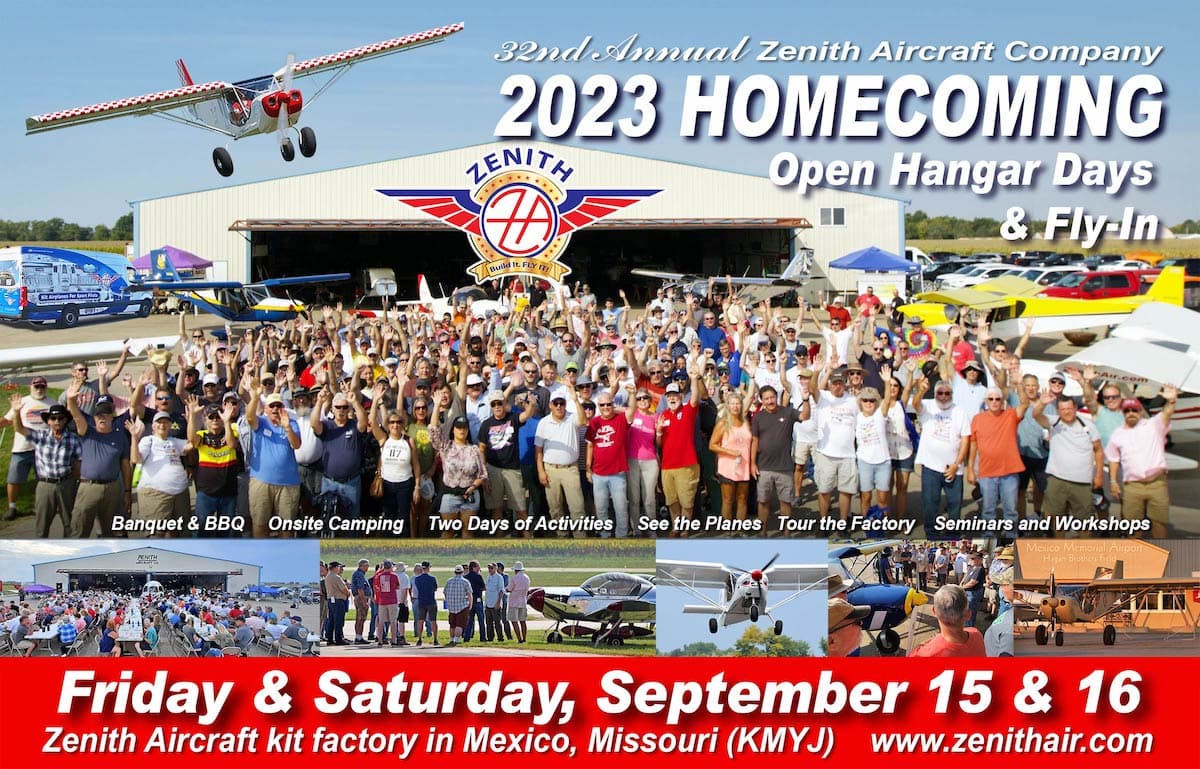 Zenith Aircraft Company will host its 32nd annual Zenith Homecoming/Open Hangar Days & Fly-In Sept. 15-16 at its factory at the Mexico Memorial Airport (KMYJ) in Missouri.
The fly-in includes two full days of activities, including educational seminars and workshops, an aircraft show, contests, social activities, a BBQ banquet dinner on Friday evening, and a fried-chicken dinner with awards presentations on Saturday.
Factory tours, aircraft building and flying demonstrations, and other activities are planned for all visitors, according to company officials.
Educational seminars will feature representatives from Dynon and Garmin avionics, Corvair and Viking auto engine conversions, and more, company officials noted. There also will be representatives from the insurance industry, including Avemco and Sky Smith Insurance, as well as seminars on flight safety, including transition training and preparing for your first flight.
Charlie Becker, director of chapters and homebuilt community manager of the Experimental Aircraft Association (EAA), will speak about government issues affecting sport aircraft owners and builders, including MOSAIC, task based flight testing, LODA, BasicMed, and fuel issues.
There will also be hands-on building projects in the factory and presentations from Zenith Aircraft officials.
For more information, including a seminar and events schedule, go to Zenith.aero.