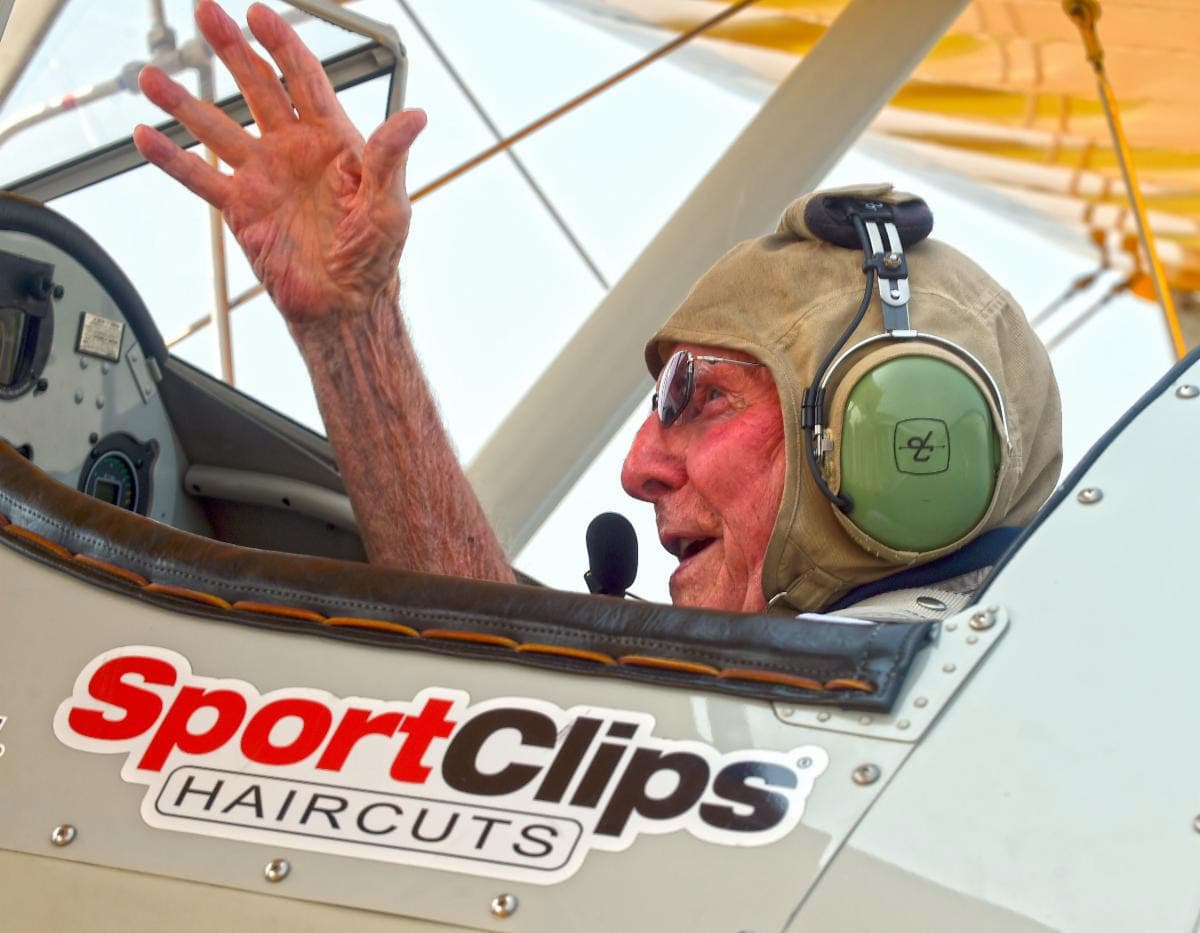 Dream Flights, a non-profit organization that travels the country offering free rides to veterans in Stearmans, recently celebrated its 6,000th flight. The milestone Dream Flight was given to Don Muncy, a 100-year-old Navy veteran airman who served in World War II and Korea, in late July 2023.
The local Fox News channel covered the story. Take a minute to read it, if only to see the photos of Don smiling. His quote, "I live to fly," will resonate with a lot of our readers. You can read the story here.
For more information on Dream Flights, go to DreamFlights.org.
To read the General Aviation News feature on the organization, click here. Note that when that story was written in 2018 the organization was going by its original name, Ageless Aviation Dreams Foundation.