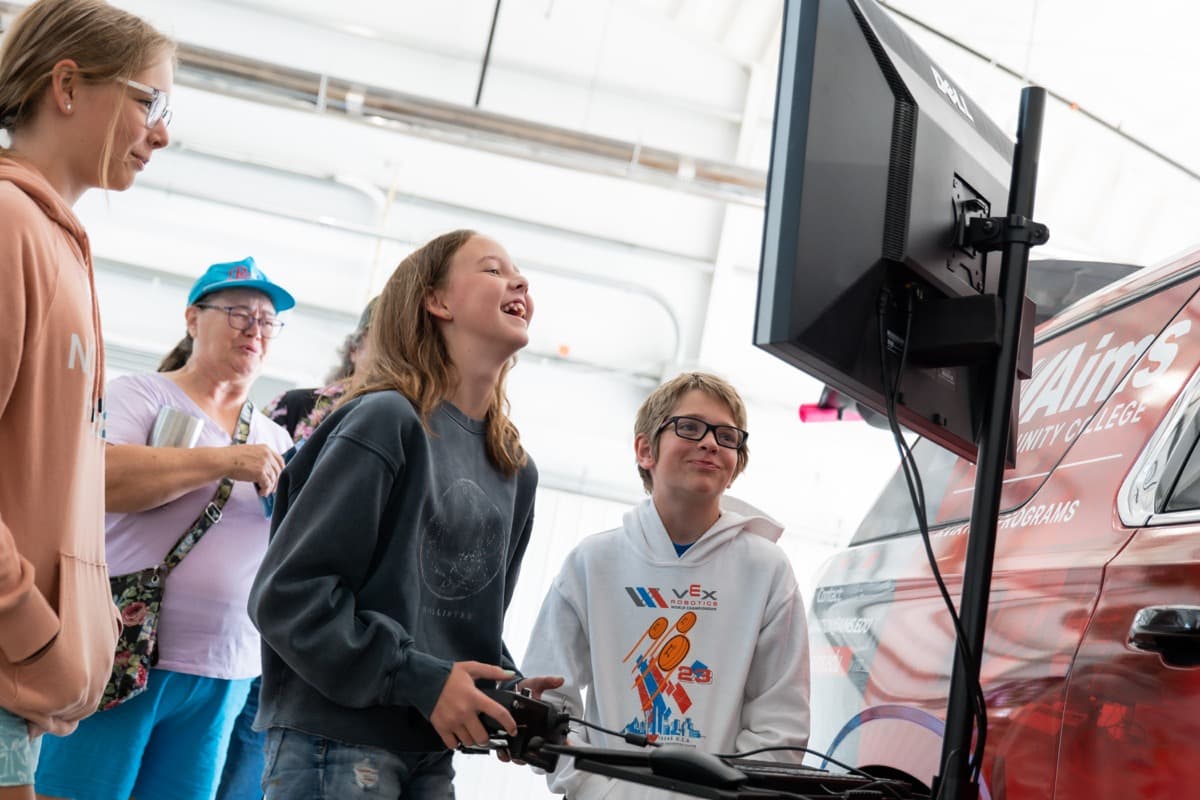 GREELEY, Colorado — Colorado students and community members can get a taste of what it's like to work in the aviation industry with Aims Community College's new mobile aviation lab.
The lab is a trailer that can travel to schools and events, allowing people to experience the many career opportunities in aviation, according to college officials. The classroom on wheels includes virtual reality flight simulators, an air traffic control simulation, drones, STEM-related activities, and more.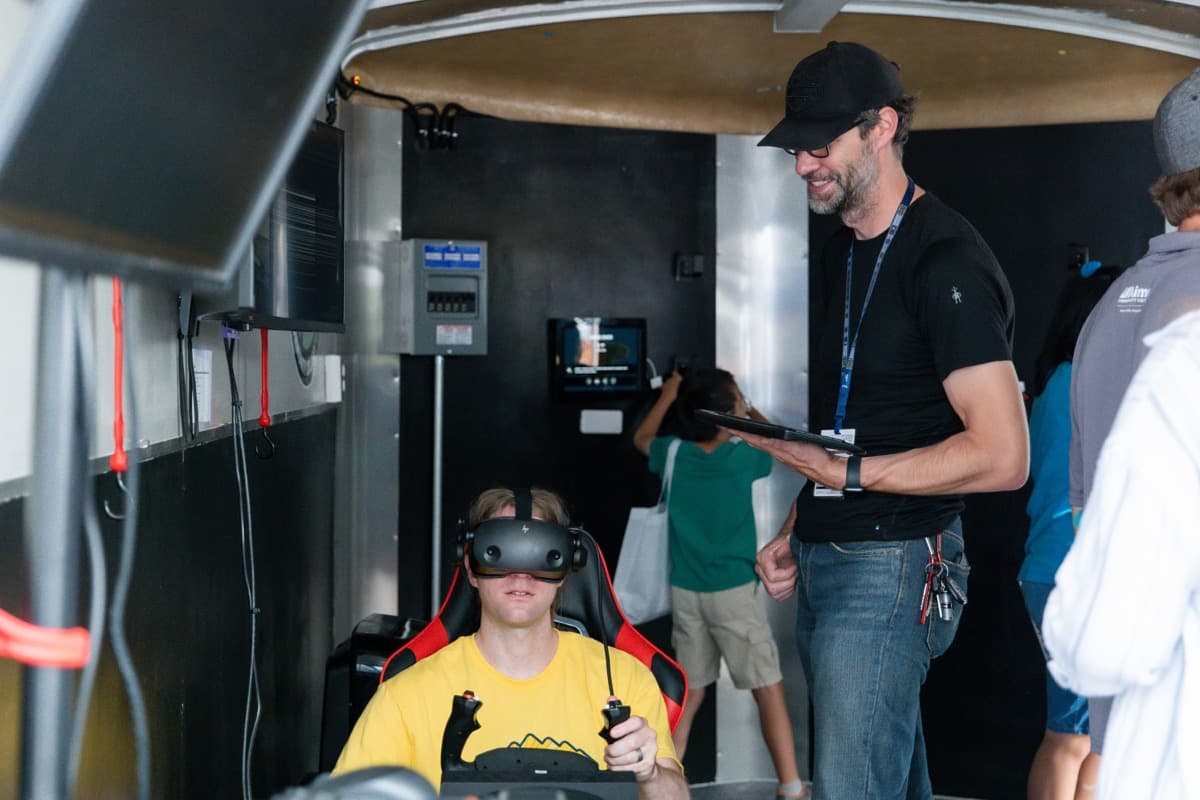 It will make one of its first appearances at the upcoming Girls in Aviation Day at the college, according to officials.
In late 2022, Aims received a grant from the Colorado Department of Transportation Division of Aeronautics to build the mobile aviation lab to promote careers in aviation and aerospace among Colorado K-12 students. The state developed the Colorado Aviation Education Grant to increase workforce development and support the expected growth in the industry.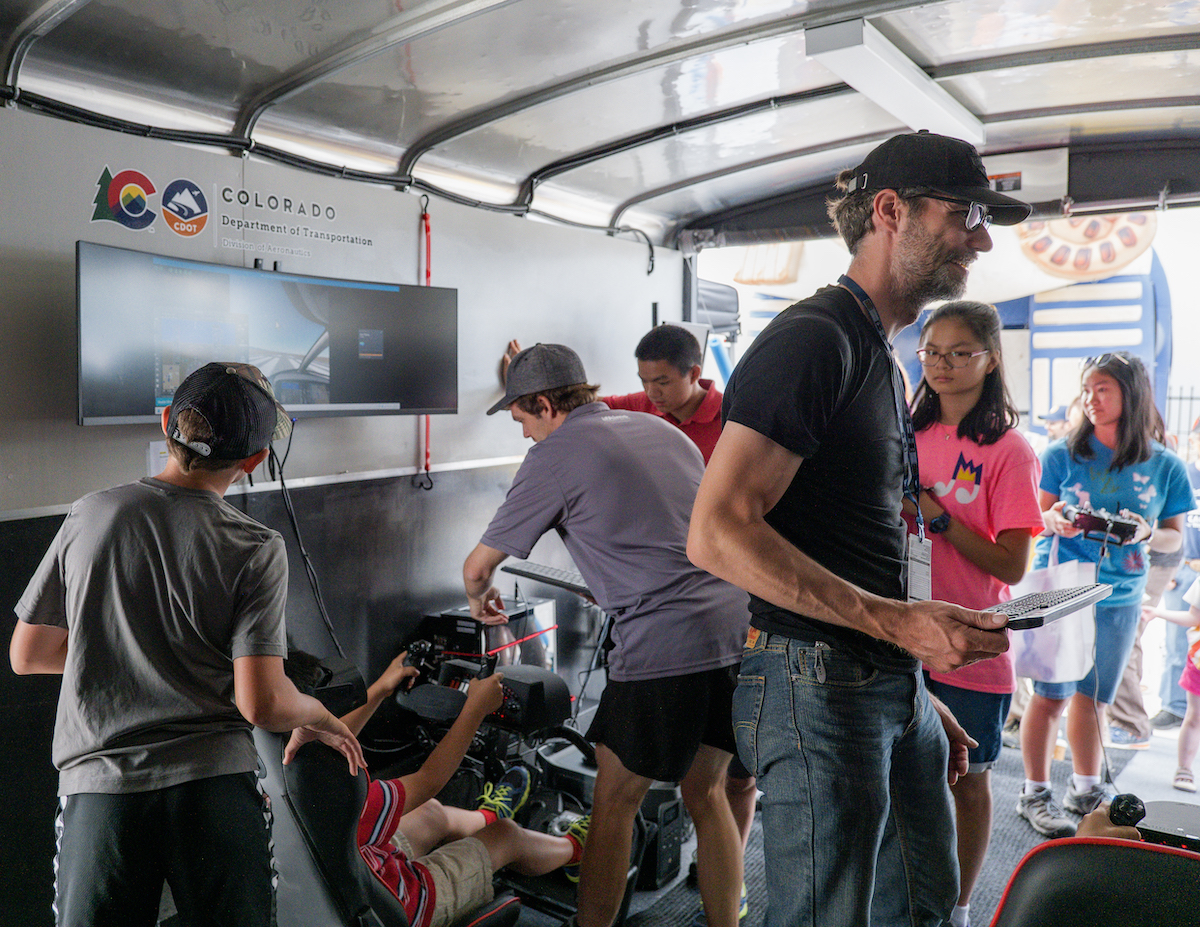 Sara Bauermeister, a certified flight instructor at Aims, was part of the team that developed the mobile aviation lab.
"I'm excited that the state of Colorado funded this so that we can go to underrepresented and underserved communities, because those are the ones who don't get told about aviation," she said.
In addition to full-time faculty and staff, a group of work-study students helped build and develop the mobile aviation lab.
"Lots of our students go into flight instruction, so it's a great opportunity for them," Bauermeister said. "Who better to get people excited than those just starting their careers in it?"
One of the students involved in the project is Matthew Rivera.
"I grew up in a pretty low-income area and really had no understanding about planes until I joined the military," he said.
He sees the aviation lab as a way to connect more people to the world of aviation.
"I wish that I would've had that as a kid," he said.
Rivera believes providing these hands-on experiences is an invaluable tool to inspire the next generation of aviation professionals.
"I can tell kids that they could be a pilot, but providing a real-world application of flying and what it'd feel like to look around into a cockpit, that for a kid, I think, brings it into reality," he said.
The mobile aviation lab had a soft launch and the team has received some great feedback, officials noted.
"It's been so much fun," Rivera said. "Some kids are shy and it just took them completely out of that shell. It just reaches out to people you wouldn't think would be interested."
Girls in Aviation Day
The mobile aviation lab will be part of the Girls in Aviation Day event and activities on Sept. 23, 2023, at the Aviation Technology Building on the Greeley campus. The free event is designed to introduce girls, ages 8-18, to aviation through activities, simulations, demonstrations and a career panel with representatives in the industry.
"Less than 10% of pilots are female and we need to get that number up. It's nice to have a tool that we can use to show people about aviation and give them role models to look up to," Bauermeister said.
Learn more about the event and register at AIMs.co/Girls-Aviation.