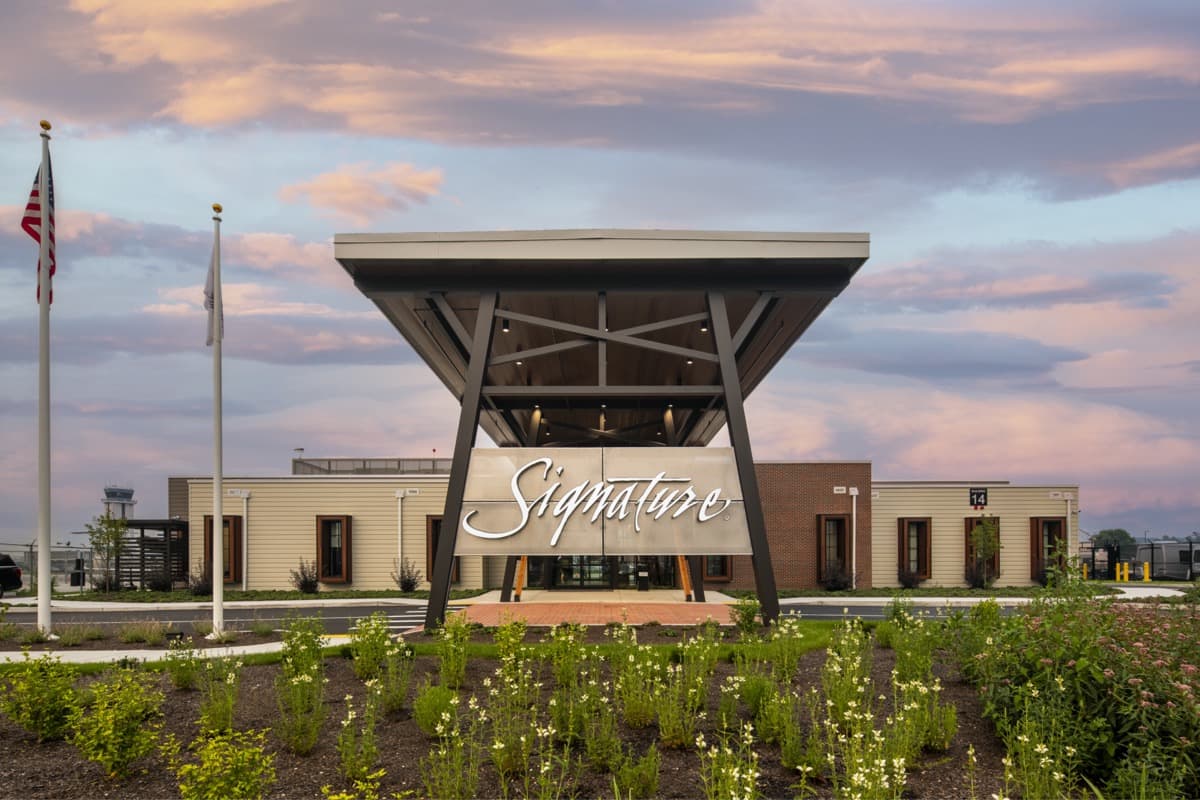 Signature Aviation has opened its renovated FBO at L.G. Hanscom Field (KBED) in Massachusetts.
The upgraded 6,500-square-foot facility adds 2,500 square feet of space to serve customers, according to company officials.
"Optimizing landside to airside access at Signature Bedford was a driving factor given the preference of private aviation travelers to board directly at the aircraft door," company officials noted. "Signature created a one-way airside loop to make aircraft boarding safer and more intuitive and simplified the landside arrival experience with additional signage and faster moving access gates."
The new terminal at Hanscom Field joins other recent construction projects for Signature Aviation, including a new international FBO for Asia-Pacific customers at the Ted Stevens Anchorage International Airport in Alaska, new facilities in the United Kingdom at Edinburgh Airport and Birmingham Airport, as well as a planned opening at Key West International Airport in Florida, and the June 2023 groundbreaking at the Huntsville International Airport in Alabama.
Signature Aviation operates more than 200 locations in 27 countries across five continents. The United States is the company's largest market with operations at 38 of the top 50 busiest airports, company officials said.