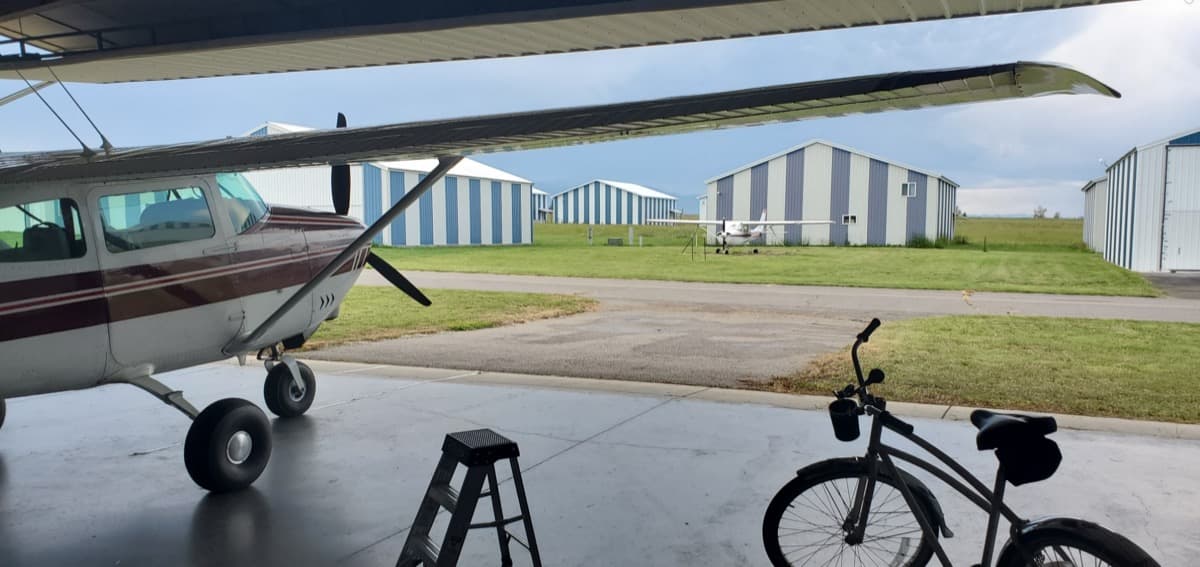 Michael Schwartz submitted this photo and note: "Returning my 1964 Cessna 182 to the Stevensville, Montana, airport, after attending a summer morning EAA breakfast event in Missoula, Montana. There were thunderstorms in the nearby mountains, which is common for this time of year, so it was time to safely retreat to the nest and enjoy coffee and friendship with local aviators."
Would you like to have your photo featured as Picture of the Day? You can submit it via this form.
All photos sent in for Picture of the Day are also considered for our new Page 4 photo feature in the print issue of General Aviation News, as well as A Year in Pictures in the December issues.
Click here to see the photo of the day archives.