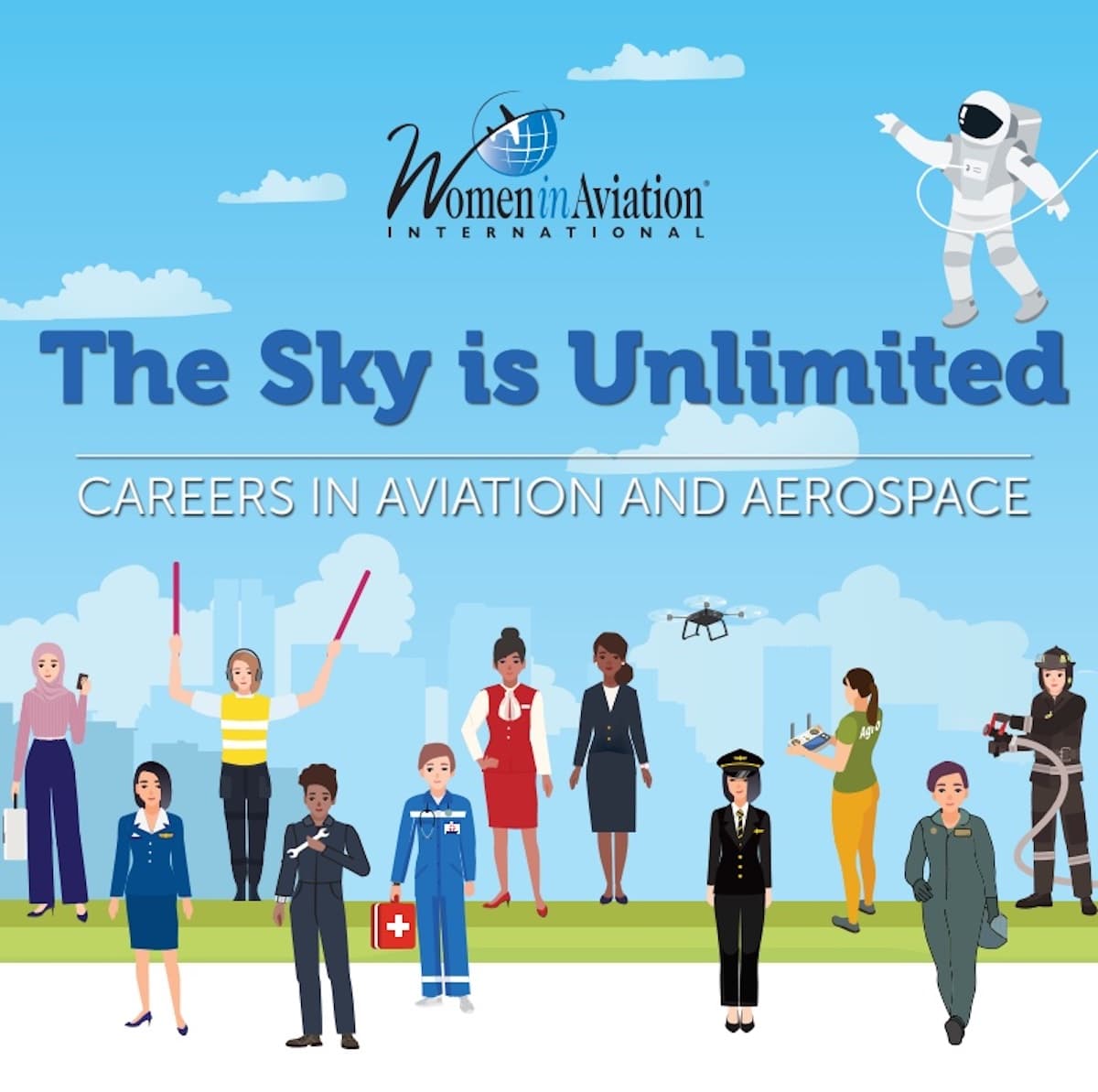 The ninth annual Girls in Aviation Day takes off Sept. 23, 2023, with events around the world.
According to officials with Women in Aviation, more than 150 events are planned at airports, FBOs, museums, and hangars across the U.S., Canada, Europe, Africa, and Asia.
Some 30,000 girls will be introduced to the possibilities in aviation and aerospace through meeting female role models, career panels, exploring airplanes and airports, and a host of hands-on educational activities ranging from sectional chart scavenger hunts, to exploring the Moon and Mars research sites, to learning about aircraft engines and avionics with maintenance technicians, association officials said.
While supplies last, event hosts will offer free activity kits to participants featuring a Girls in Aviation Day backpack filled with Aviation for Girls 2023 Issue 2, a propeller activity, an aviation sectional chart, a WAI sticker, a glitter tattoo, the new WAI Career Guide "The Sky is Unlimited," and a bandana.
Caps, keychains, and T-shirts for adults and children are available to buy.
Kids who don't have access to an in-person event can download the Aviation for Girls app for free to participate in a virtual Girls in Aviation Day.
To find an event near you, go to WAI.org/find-your-local-giad-2023-event.
Additional information and updates about Girls in Aviation Day is available at WAI.org/GIAD.