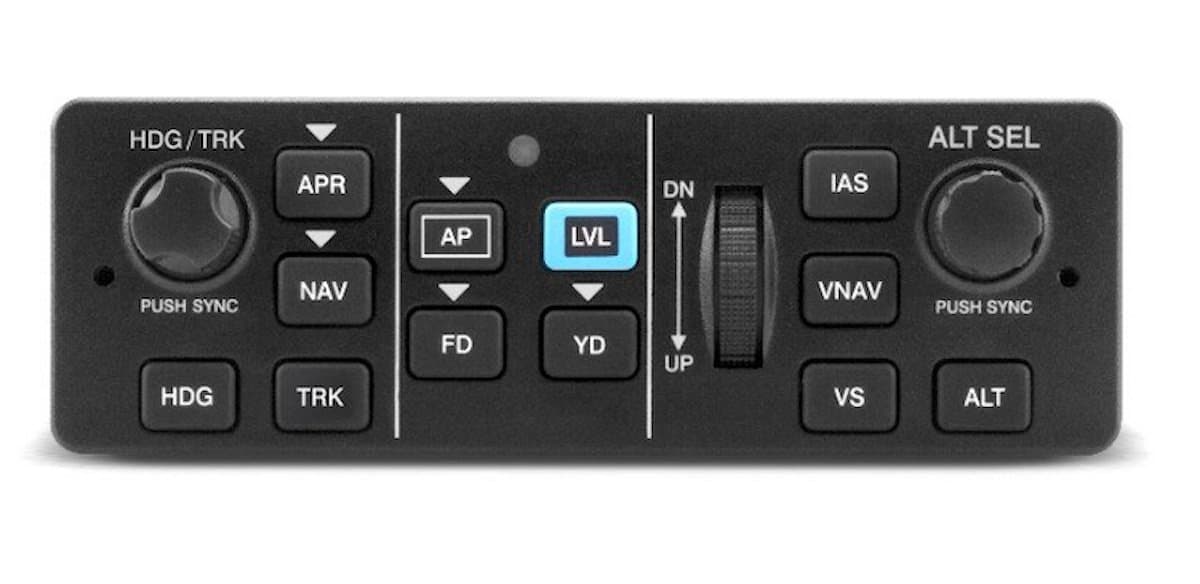 Garmin has received FAA Supplemental Type Certification (STC) for the GFC 500 digital autopilot in additional aircraft, including the Cessna 177/177A Cardinal, the Beechcraft T-34A/T-34B series, and the Piper Seneca PA-34-200T and PA-34-220T II-V.
The GFC 500 autopilot integrates with Garmin's GI 275 or G5 electronic flight instruments, a combination of either a standby GI 275 or G5 electronic flight instrument interfaced to a G500 TXi flight display, or a G3X Touch flight display to provide "an economical and modern autopilot solution," according to Garmin officials.
In addition to traditional autopilot capabilities, such as altitude hold, vertical speed and heading modes, the GFC 500 also includes altitude preselect, VNAV, underspeed and overspeed protection, and more, company officials said. Pilots can also select, couple, and fly various instrument approaches, including GPS, ILS, VOR, LOC and back course approaches when paired with a compatible Garmin GPS navigator.
As a standard feature of the GFC 500, pilots receive Garmin Electronic Stability and Protection (ESP), which works to assist the pilot in maintaining the aircraft in a stable flight condition. ESP functions independently of the autopilot and works in the background while the pilot is hand-flying the aircraft to help avoid inadvertent flight attitudes or bank angles by nudging the pilot to return the aircraft to a safe flight attitude, Garmin officials explain.
Garmin continues to add aircraft models to the growing STC list for the GFC 500 autopilot. To view the most up-to-date aircraft STC list, to view certifications that are expected to being in the next 12-months, or to express interest in a specific aircraft make/model, go to Garmin.com/GFC500.