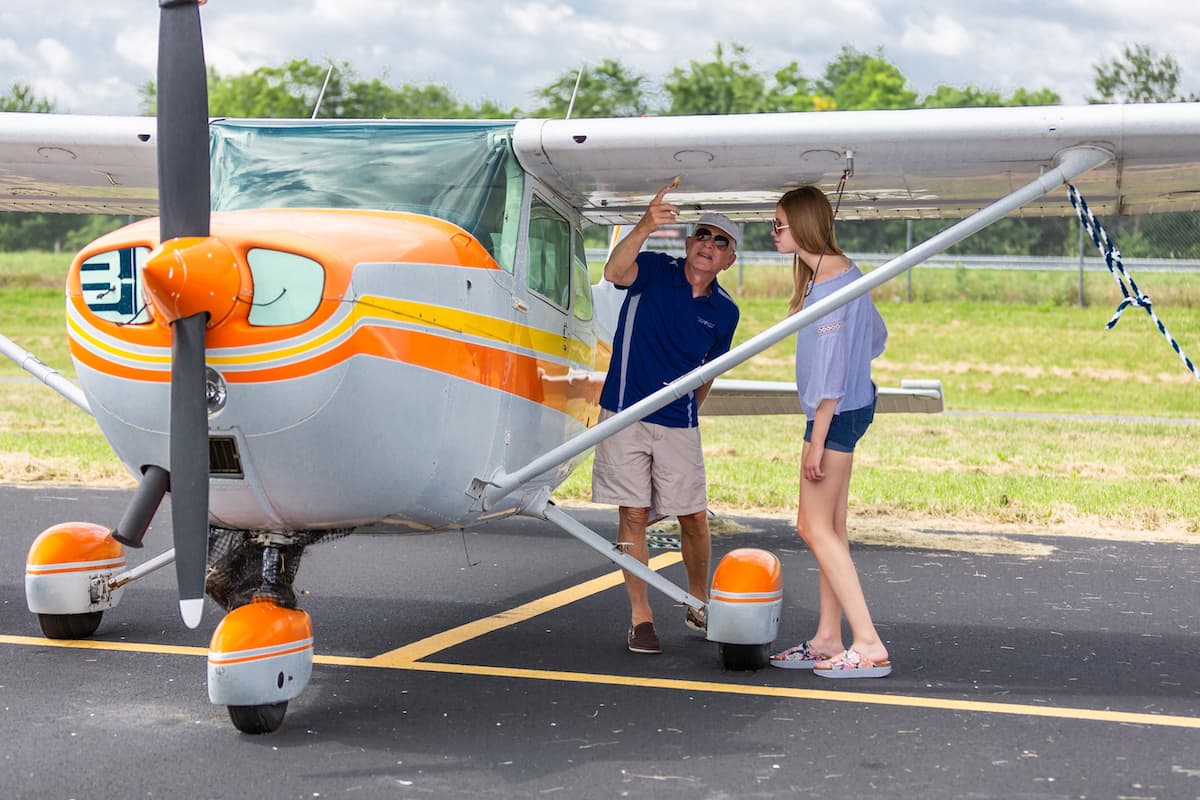 STEM Flights celebrated a milestone in August 2023 as it marked five years since its inception.
The non-profit, which started as a small operation in Virginia after it received its official 501(c)(3) status in 2018, has now grown to 43 states.
Founder and Chairman Dave Brubaker started STEM Flights to inspire young people to pursue STEM and aviation careers.
"In my years of service in the Air Force and then defense industry consulting, I recognized that STEM jobs are being outsourced overseas to countries that aren't always friendly to the United States" noted Brubaker.
His goal was to create aviation experiences that encourage students to consider STEM careers in the US.
As a lifelong aviator, Brubaker attributes flying to successes in his own life.
"When you can get a kid airborne and actively participating in the flight, their confidence and motivation soars," he said. "Flying can expand horizons for kids and inspire them to dream bigger."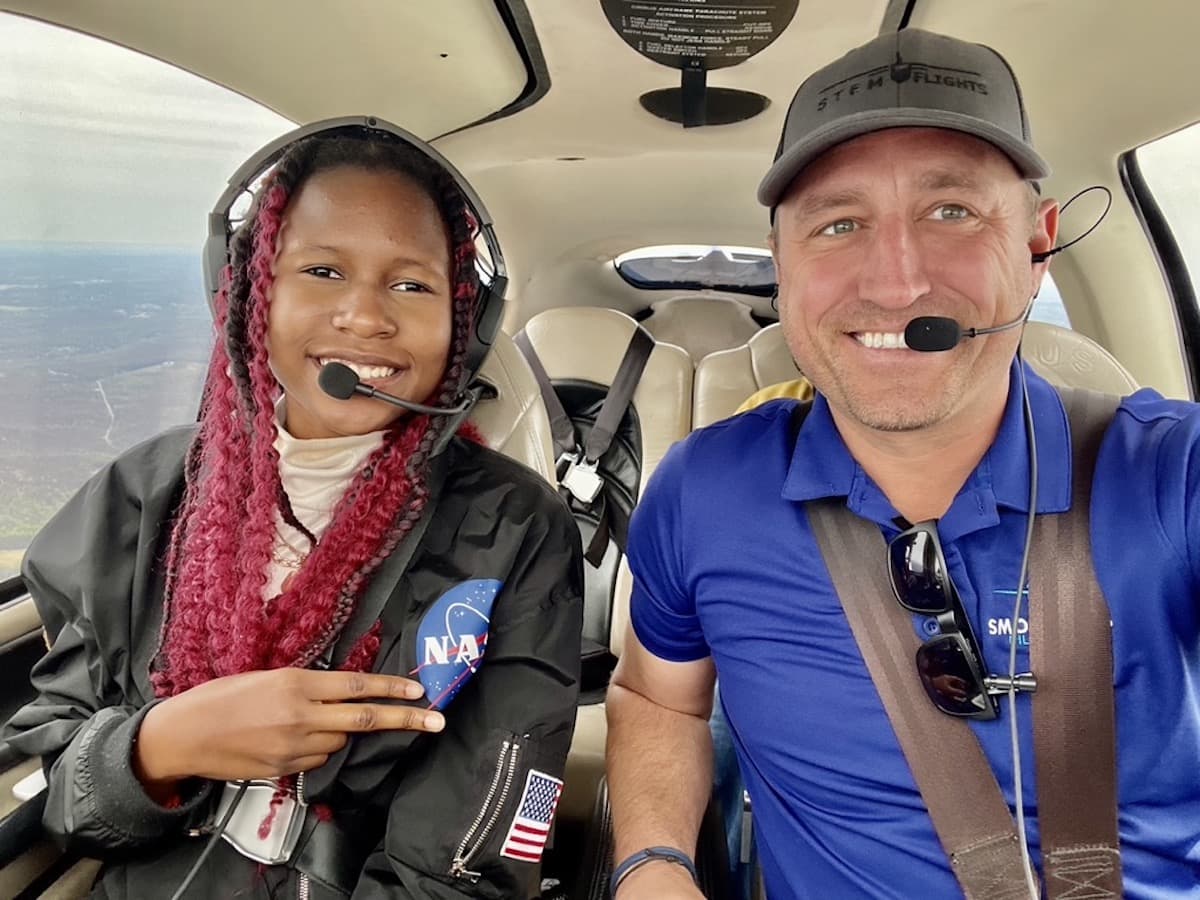 Creating more pilots is also a goal of STEM Flights. That's achieved by recruiting students all over the United States and pairing them with a volunteer pilot mentor in their own communities.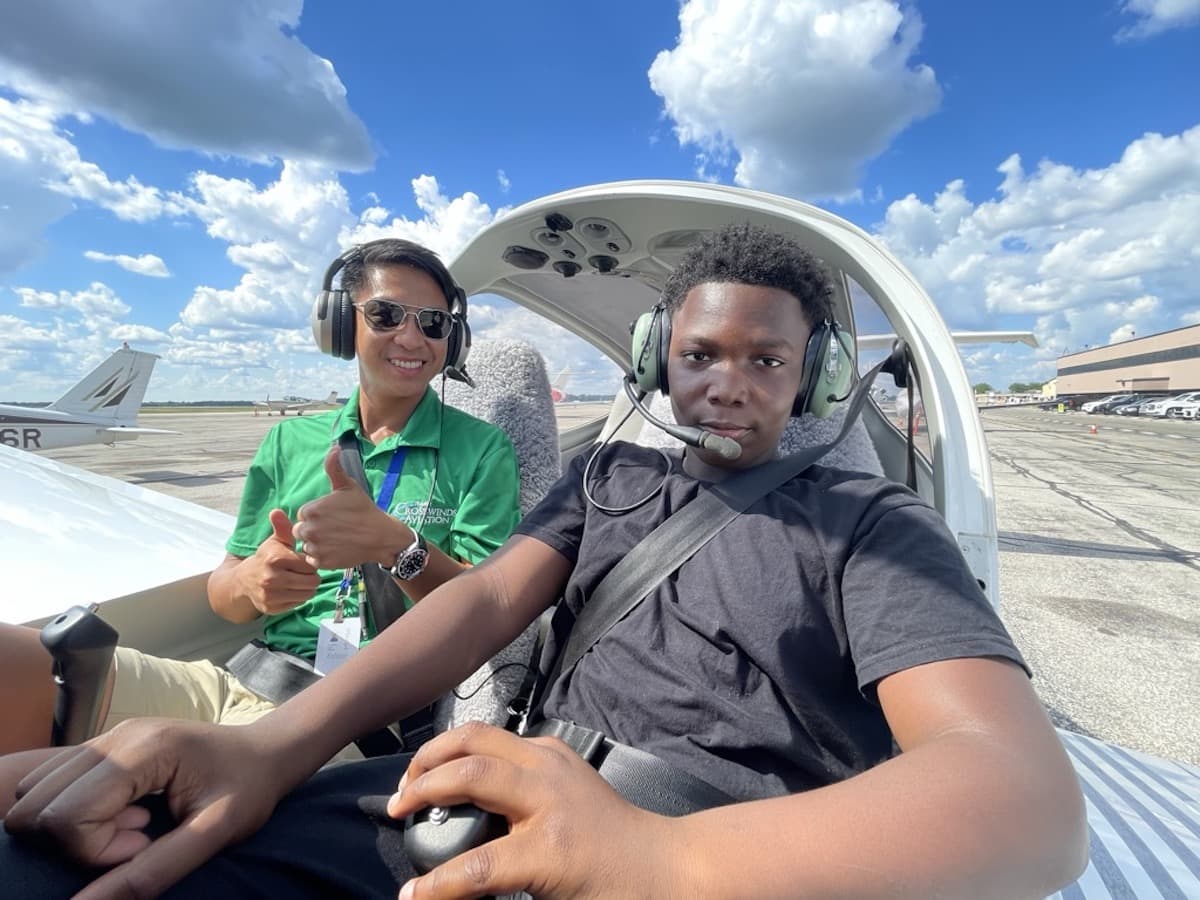 The STEM Flights team works with educators, nonprofit partners, school systems, and parents to help identify students to participate. Underrepresented and disadvantaged students are a major focus, officials noted. The flights are open to middle and high school students nationwide.
Every student must apply online, submit a letter of recommendation, and complete an online STEM curriculum in order to receive a flight experience. The student and parent (or guardian) is then connected with a local volunteer pilot mentor to coordinate mission details and set a time to meet at the airport for the flight experience. There is no cost to the students.
After the flight, students are enrolled into STEM Flight Following, which provides follow-up resources, mentoring, scholarship databases, and STEM career exploration.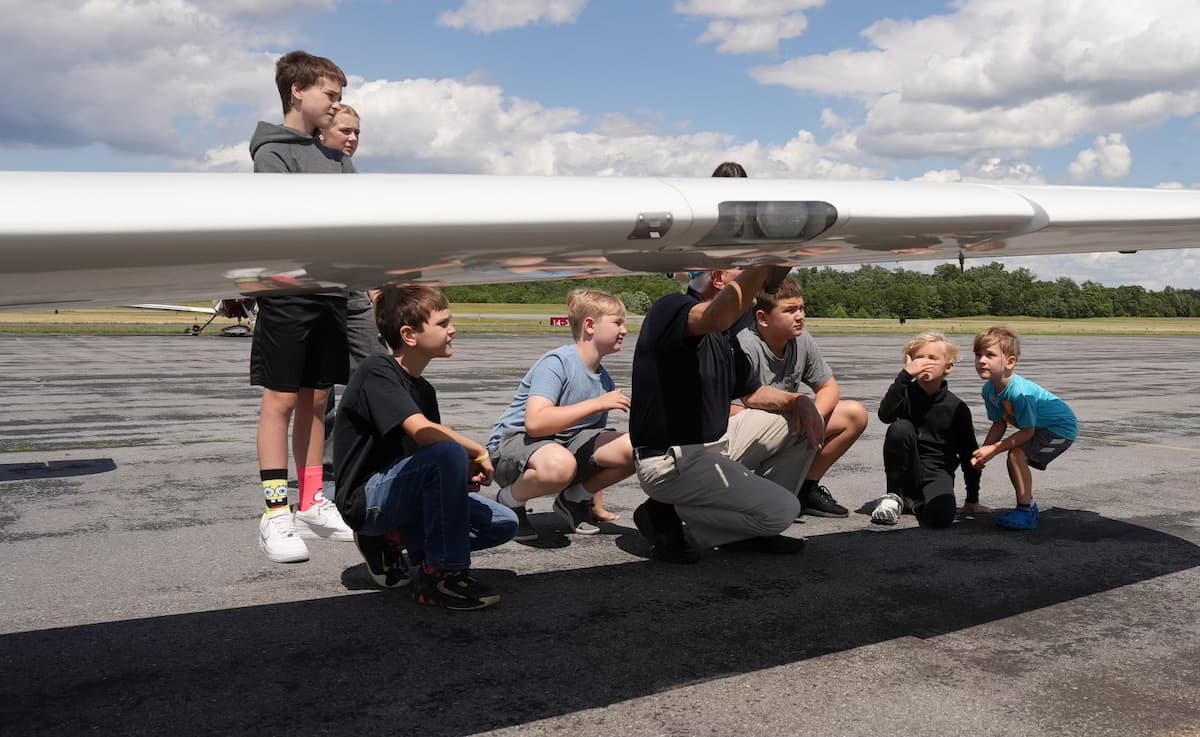 Pilot mentors must also submit an online application and complete training, background checks, and meet industry standard requirements before they can be connected with a student.
"Our volunteer pilot mentors are the heart of our organization," Brubaker said. "They donate time, aircraft, and a passion to help inspire the next generation. Without them, we would not be celebrating five years of growth."
Mentors are asked to donate four flights a year to help STEM Flights reach its student goal. Many pilots do more.
"Our program focuses on the quality of the flight experience, not on the quantity of flights we deliver. The combination of online learning paired with STEM Flight Following after the flight gives our students a well-rounded approach to STEM and aviation workforce development," Brubaker said.
STEM Flights is funded by private family foundations, individual donors, and other sponsors.
Students and pilots can apply online at STEMFlights.org.