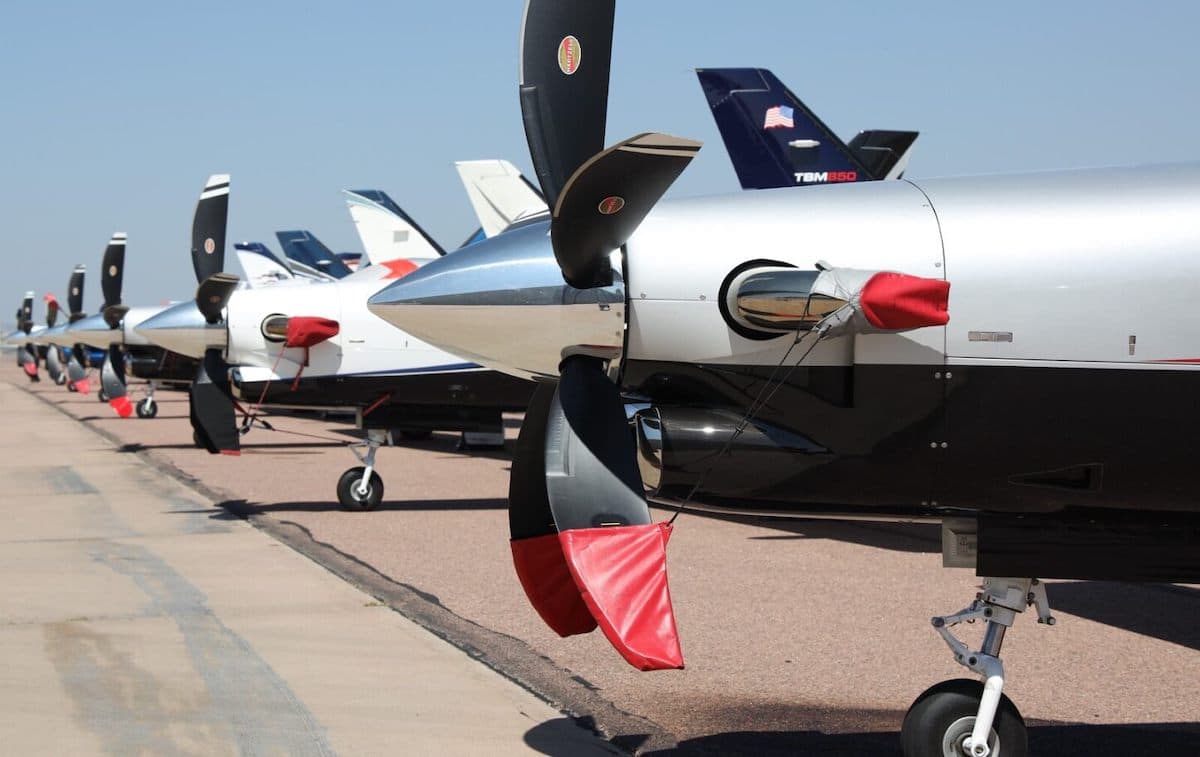 COLORADO SPRINGS, Colorado — The 2023 convention of the TBM Owners and Pilots Association (TBMOPA) set records, according to officials with Daher, which produces the TBM family of aircraft.
A record total of 323 attendees were present at The Broadmoor Hotel in Colorado Springs for four days of sessions focusing on flight operations, best practices, expert briefings, and refresher courses, along with the sharing of flying experiences through networking.
Nearly 90 TBM aircraft, representing the complete product line from the TBM 700 to the TBM 960, were gathered at Colorado Springs Municipal Airport (KCOS) on the ramp of Cutter Aviation, which is a TBM Authorized Support Center.
During the annual convention's live auction of donated TBM equipment, systems, and accessories, as well as travel experiences and adventures, a record high of $260,000 was raised for the TBMOPA Foundation.
This 501(c)(3) charity contributes to the future of aviation through scholarships that support Able Flight. a non-profit aviation organization that provides flight training and aviation career training scholarships for pilots with a variety of physical disabilities, including wounded or disabled veterans.
The foundation also offers an annual scholarship at Embry-Riddle Aeronautical University for a student from an underrepresented community.