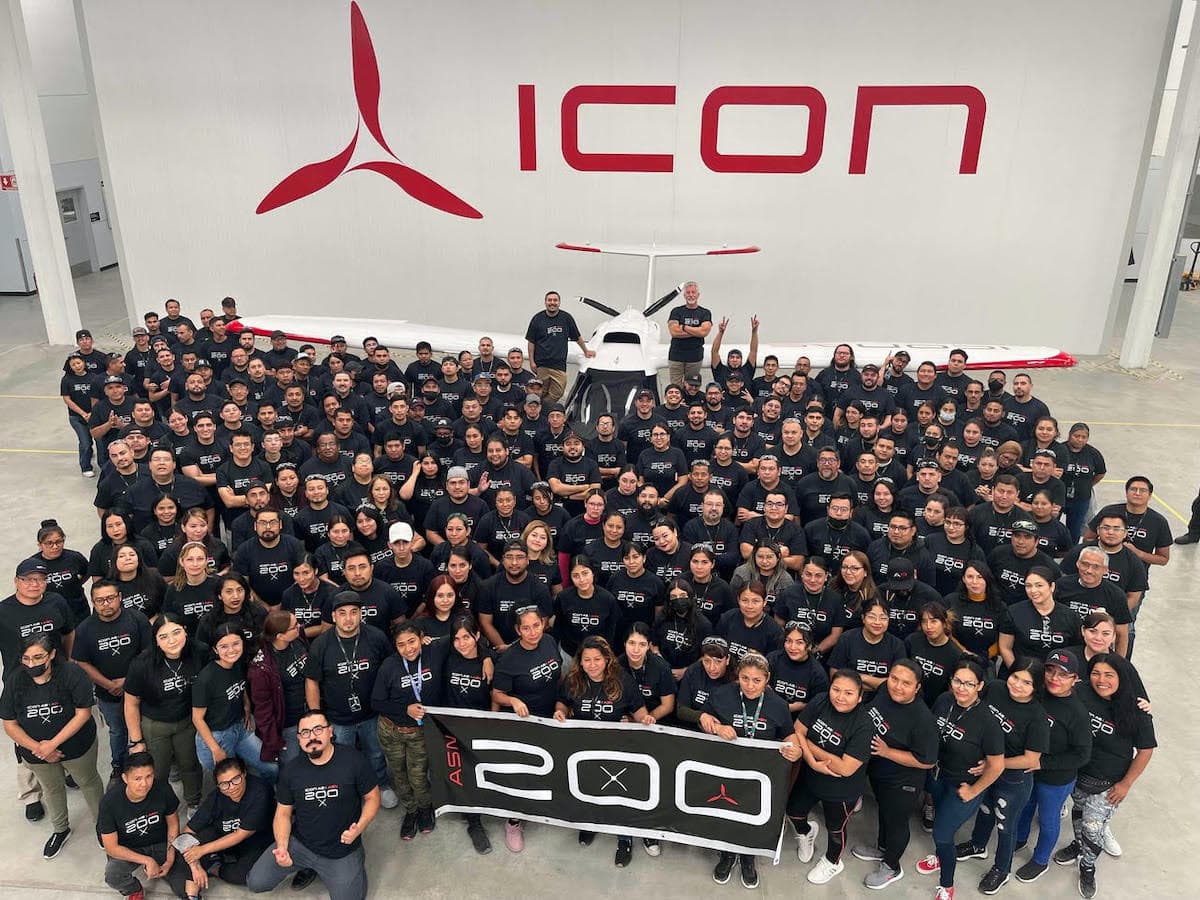 VACAVILLE, California — ICON Aircraft has reached a milestone: Completion of its 200th production ICON A5 Light Sport Aircraft.
The company started delivering to customers in earnest in early 2018, officials said, noting A5 owners are located in 30 states and 13 countries across five continents, including the United States, Japan, Greece, China, the Dominican Republic, Puerto Rico, Ukraine, Poland, South Korea, Canada, the United Arab Emirates, Montenegro, and Turkey.
The ICON A5 is built at the company's 300,000-square-foot manufacturing facility in Tijuana, Mexico. The facility, which employs more than 250 technicians and engineers, produces between four to five airplanes each month, company officials report.
For more information: ICONAircraft.com.