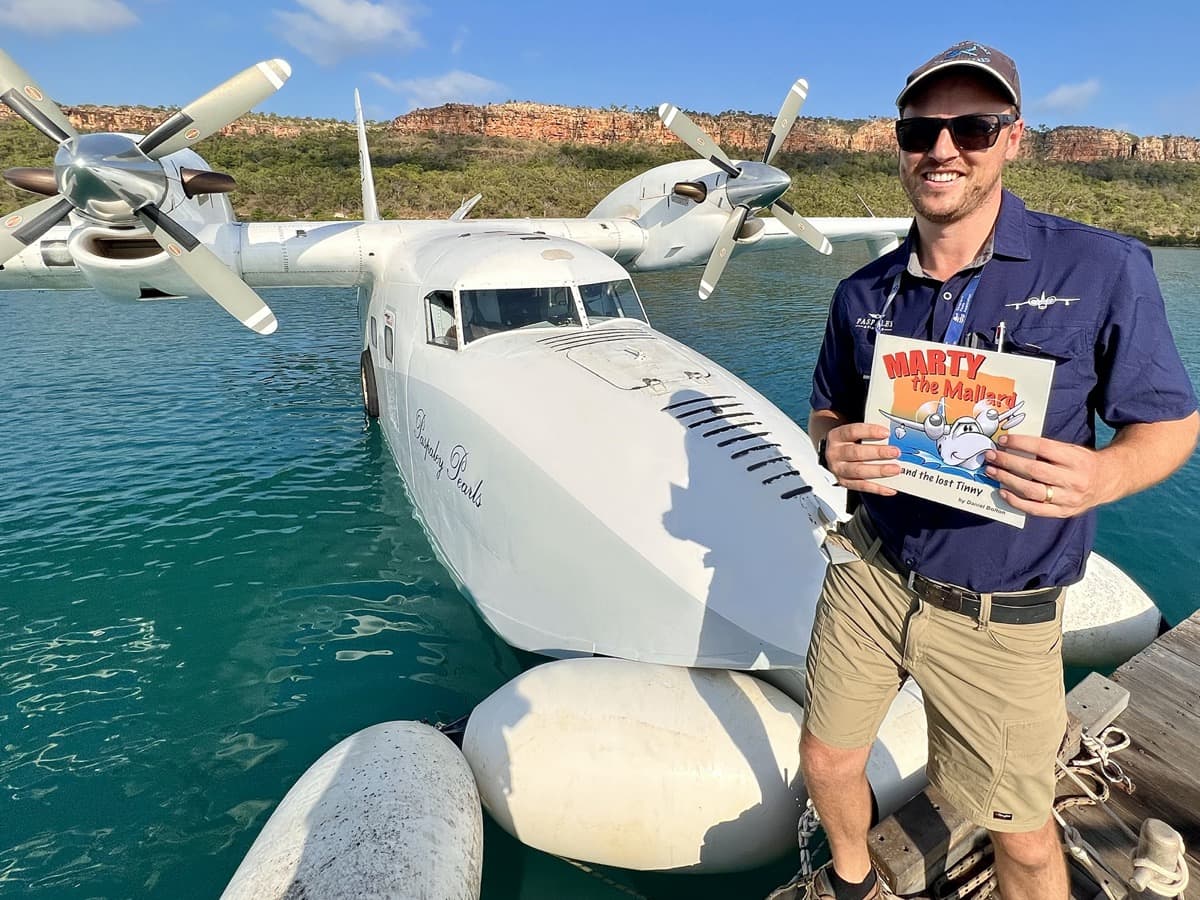 When Australian seaplane pilot Daniel Bolton became the father of three kids in three years, he discovered something that most new dads don't know: He was going to read every children's book ever written — many times over.
That led the pilot to collaborate with his father, Greg, on a new children's book: "Marty the Mallard."
"My dream was a book that provides entertainment for both adult and child, and what better subject to write about other than my day job flying the beautiful Grumman Mallard flying boat," he says.
Marty the Mallard and his best friend Pilot Pete are tasked to find a missing Tinny (that's Aussie slang for fishing boat). Adventures include encountering a typical wet season thunderstorm, refueling from Jet A1 drum stock at the Kuri Bay Pearl Farm, questioning a crocodile for information, and flying in formation with another plane.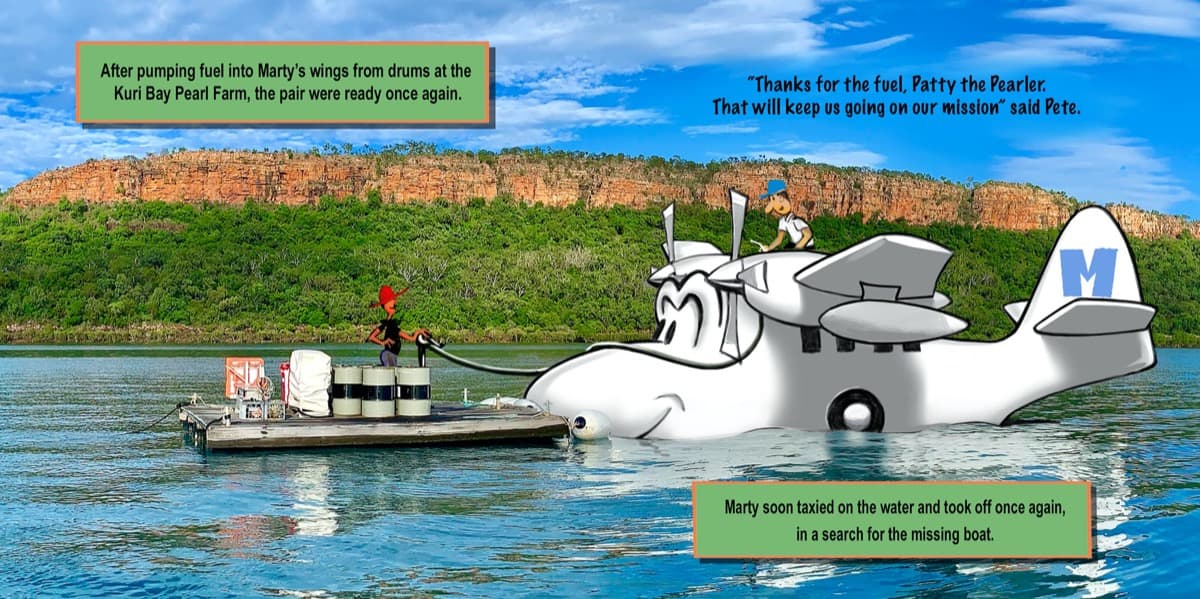 "With the addition of real-life images taken by me on my journeys flying the Top End in the real-life Marty, the book allows readers to daydream of cruising the Kimberley region of Western Australia in one of our glorious Mallards.
For the kids, the illustrations — created by Greg Bolton, who is also a seaplane pilot — bring Marty to life, inspiring a curiosity of the flying boat, Daniel notes.
The book is available for purchase on Amazon for $14.99.