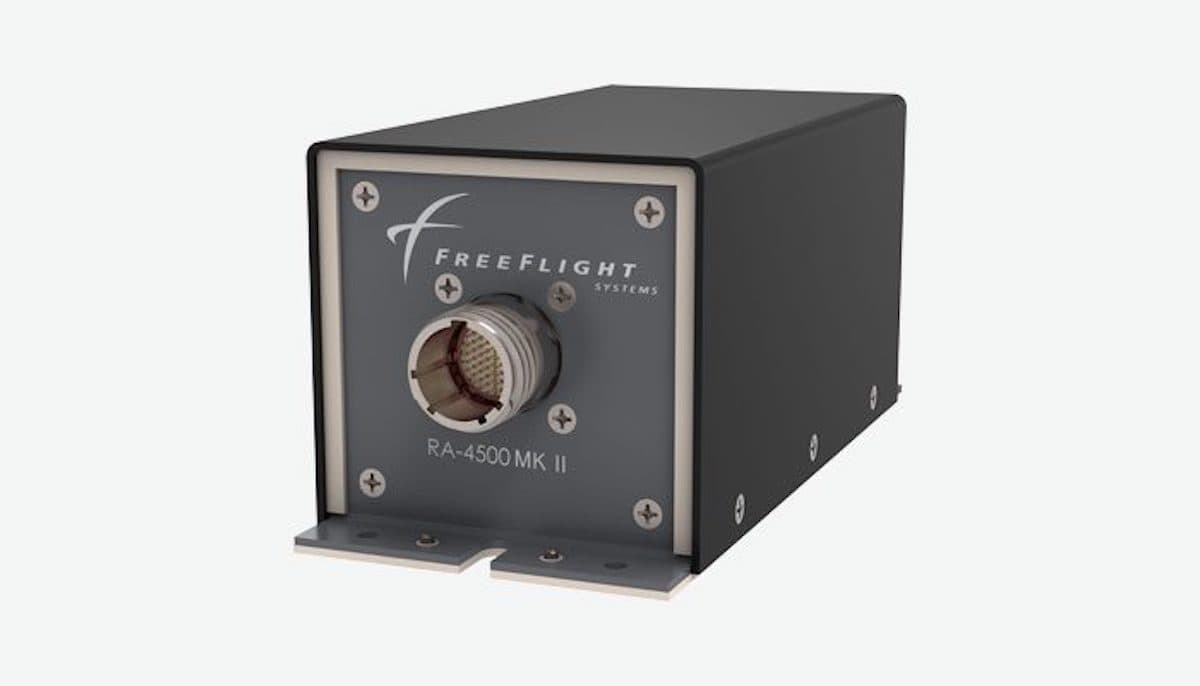 FreeFlight Systems' TERRAIN Series RA-4500 MK II radar altimeter has received Technical Standard Order (TSO) certification to meet performance standards required for airborne low-range radar altimeters from the FAA.
The RA-4500 MKII is designed as a drop-in replacement for RA-4000 and RA-4500 radar altimeters installed prior to 5G C-band interference caused by 5G cell phone network transmissions, according to company officials.
Since October 2021, FreeFlight Systems has completed several certification milestones, including successful flight and Alternative Method of Compliance (AMOC) testings, while working towards and receiving TSO certifications on the RA-6500, RA-5500, and RA-4500 MK II radar altimeter, FreeFlight officials noted.
The FAA recently issued two final rulings as Airworthiness Directives (AD) by revising the original blanket AMOC specific AD from 2021. The AD ensures continued operations for aircraft in the presence of C-band 5G interference. FreeFlight systems Terrain series radar altimeters, including the recently certified RA-4500 MKII radar altimeter, meets the power spectral density (PSD) curve threshold (known as the "Group 4" curve) specified in the ADs, company officials explained.
FreeFlight Systems is a member of the RTCA SC-239 working group developing the next generation of minimum operational specifications (MOPS) for 5G interference tolerant radar altimeters, company officials added.
For more information: FreeFlightSystems.com.