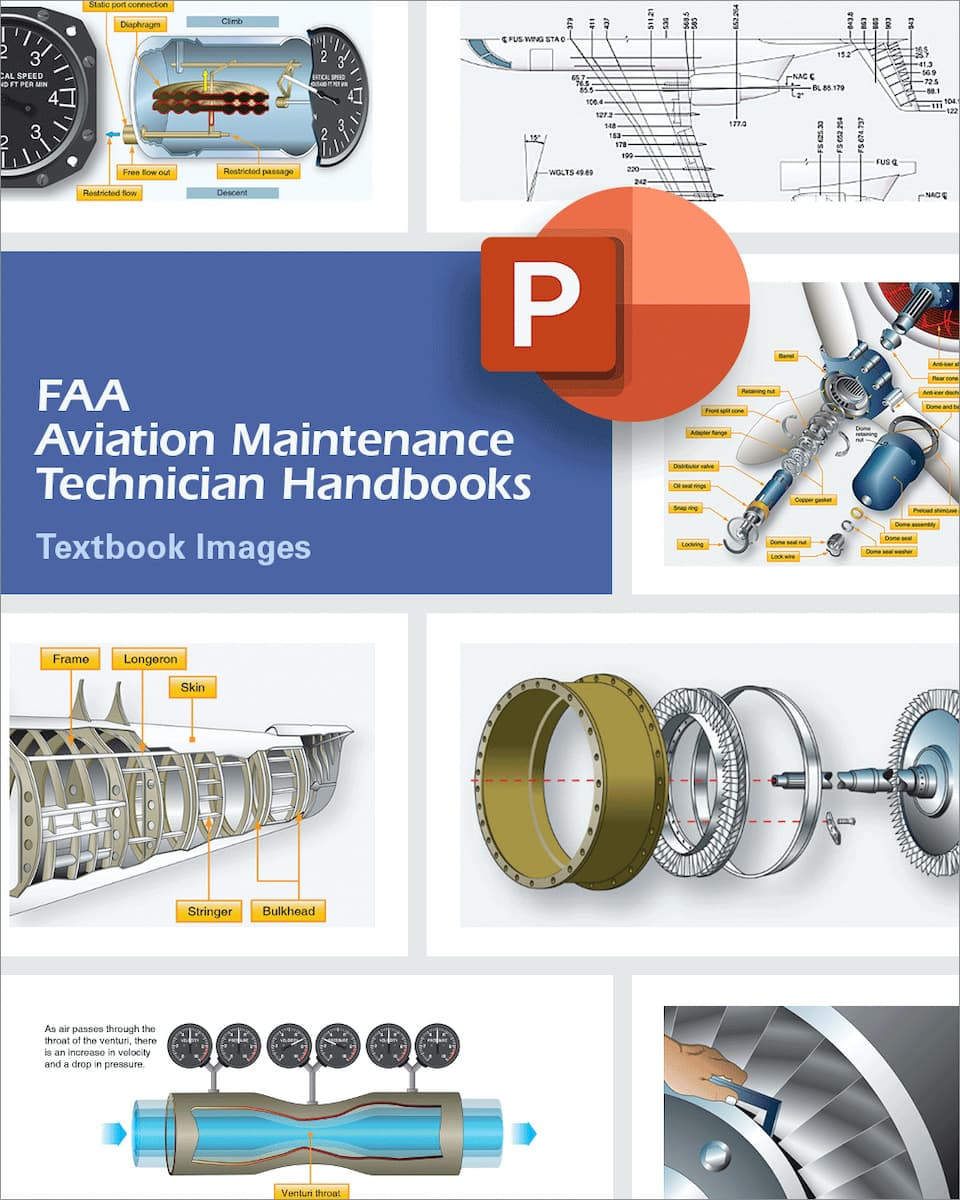 Now available from Aviation Supplies & Academics (ASA) are more than 3,000 slides of images from the updated FAA Aviation Maintenance Technician Handbooks.
The slides are available for download for instructors to use in their ground school presentations.
The PowerPoint slideshows and graphics include all of the figures from the General (FAA-H-8083-30B), Airframe (FAA-H-8083-31B), and Powerplant (FAA-H-8083-32B) handbooks. They are categorized and labeled to make them easy to identify for the desired chapter and subject, according to ASA officials.
The graphics can be viewed as a slideshow or used as individual slides in a presentation, officials add.
All subjects required by Part 147 and the Aviation Mechanic Airman Certification Standards (ACS-1) are covered, including mathematics and physics, electricity, aircraft drawings, weight and balance, fluid lines and fittings, cleaning and corrosion control, aerodynamics, assembly and rigging, airframe systems, reciprocating engines, turbine engines, and powerplant auxiliary systems.
Price: $49.95.
For more information: ASA2Fly.com.