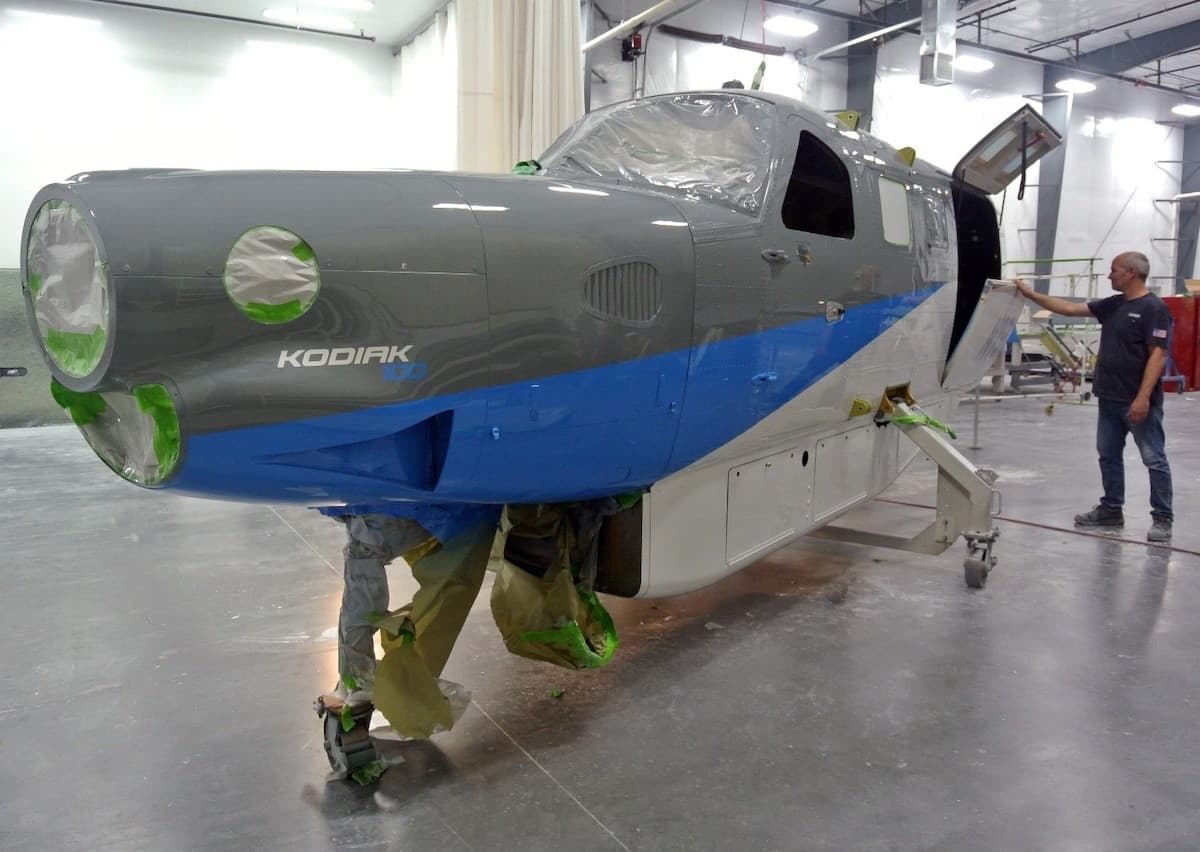 Daher's Aircraft Division has inaugurated a new paint facility at its Kodiak Aircraft Company production site in Sandpoint, Idaho.
Daher invested $2.7 million in the 9,000-square-foot facility, which includes separate preparation and paint booths for Kodiak 100 and Kodiak 900 aircraft.
A team of full-time painters has been formed to staff the facility, company officials noted.
The Sandpoint painting operation mirrors the process employed by Daher's Aircraft Division at Tarbes, France, for its TBM family of turboprop aircraft, with major components — including the fuselage, wings, control surfaces, cowlings, and doors — painted individually after coming out of manufacturing, and then flowed directly into the final assembly line, Daher officials explained.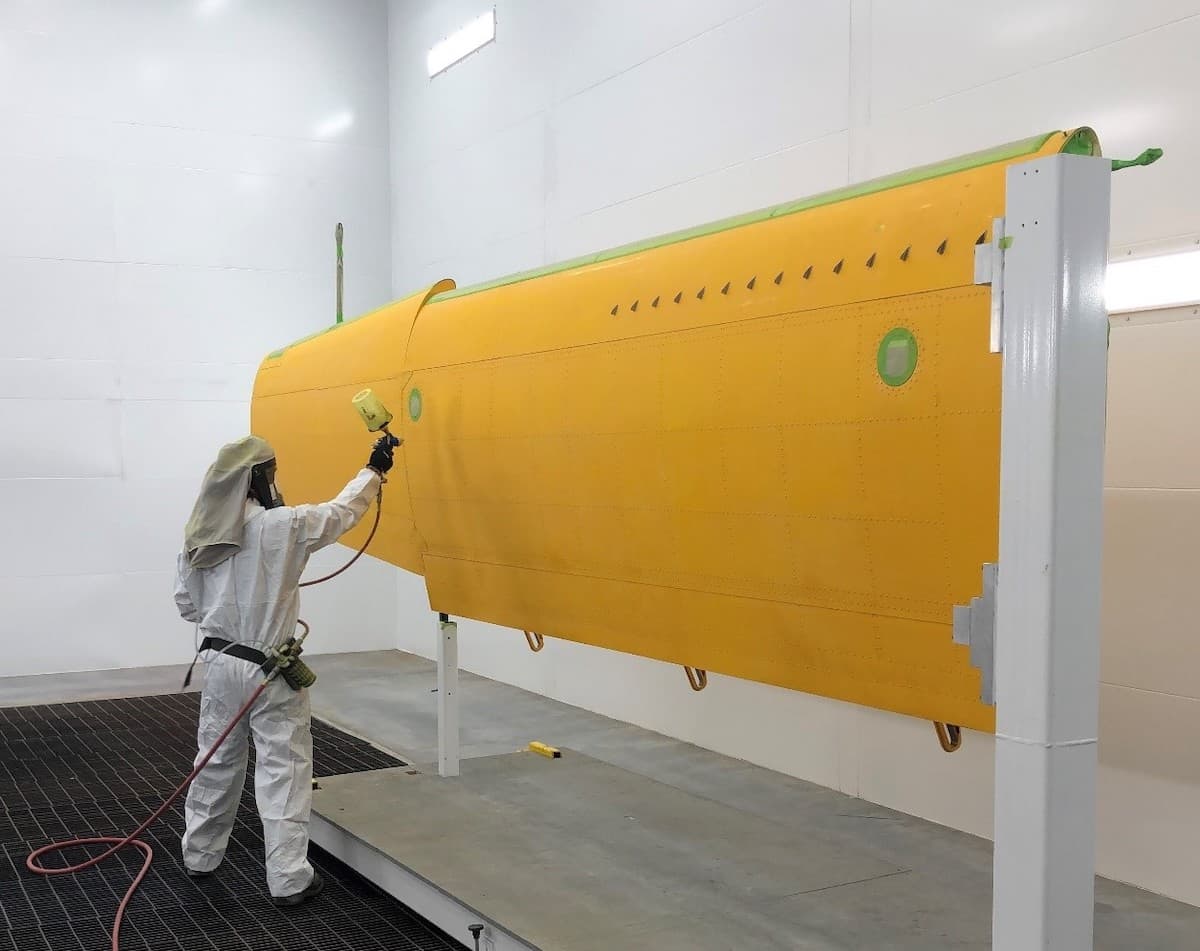 Until now, Kodiak aircraft were flown from Sandpoint to locations outside of Idaho for painting. This extended the production time, while also requiring control surfaces to be removed upon arrival, and then reinstalled once the procedure was completed. The ability to perform on-site painting reduces the Kodiak production cycle by approximately one week, company officials reported.
For more information: Kodiak.aero, Daher.com.