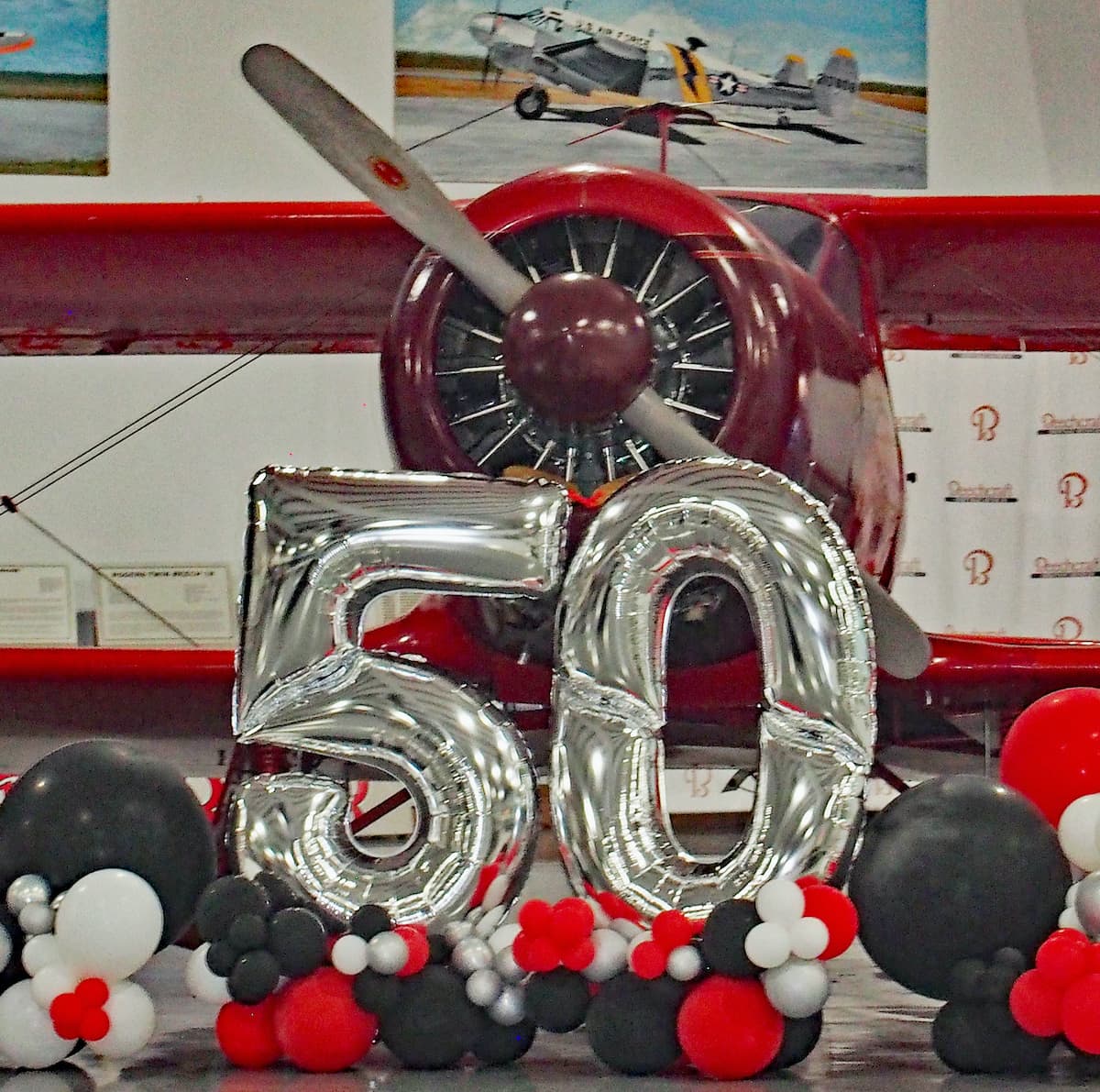 The Beechcraft Heritage Museum hosted a resounding celebration for its 50th anniversary during the 2023 Beech Party at Tullahoma Regional Airport/William Northern Field (KTHA) in Tennessee, in mid-October.
"It was another epic event with more than 140 aircraft and more than 800 guests from Japan, California, Maine, Florida, Texas, and many more of our states across the nation," said Jody Curtis, the museum's executive vice president. "Our seminars were highly attended, and we were pleased to have 19 exhibitors in the aviation industry."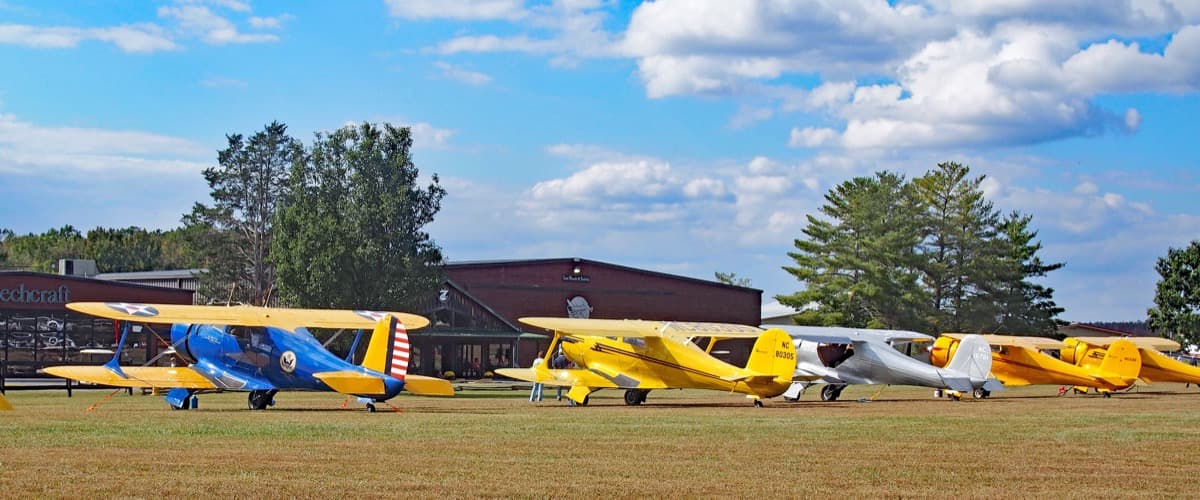 John Parish, Sr., a founding member of the museum and 2023 Vintage Aircraft Association Hall of Fame inductee, was quite pleased with the record turnout and welcomed the influx of new members.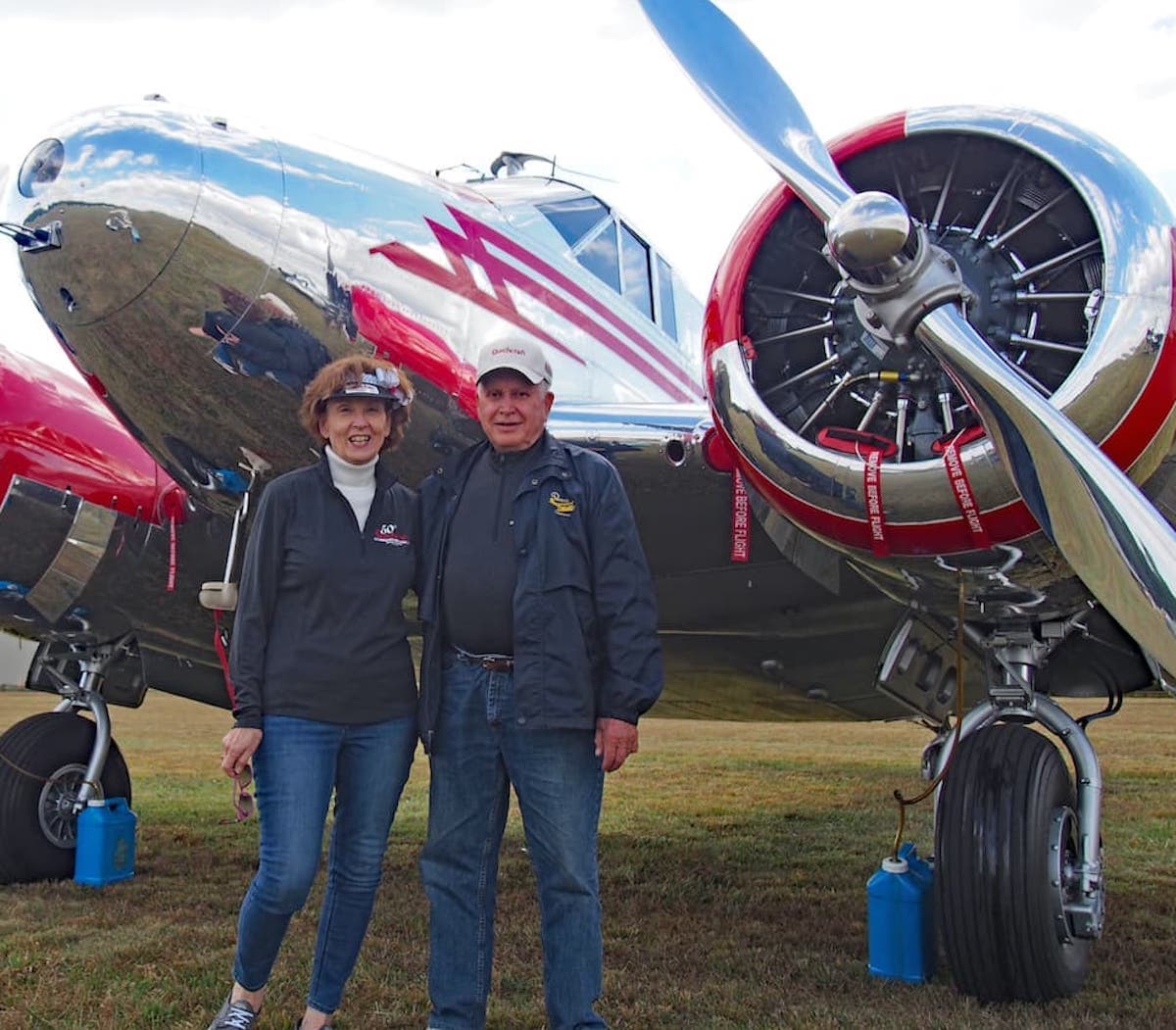 John embraces and appreciates the past and the present, but he is ever the visionary.
"I'm focused on the next 50 years! That's what we've got to be thinking about — this next generation and leadership of the museum going forward. It takes vision and dreaming," he said. "We've got to figure out what the dream needs to be, and how to make it happen, yet stay with the principles that made this museum work. Some of those are no debt, and when a person makes a contribution, it goes into the endowment fund unless the donor specifies otherwise. I've found that when you give people a reason to contribute, they will give generously."
John's friend, Kathy Hull, was experiencing Beech Party for the first time.
"I'm so impressed with what's taking place this weekend. The people are the best! It's a brotherhood, and everyone is so willing to accept new people," said Kathy. "John Parish inspired me to start taking flying lessons. I got a tour of the museum and we've flown several times. I'm taking instruction in a Cessna 150 and a 172, and I'm working toward my pilot's license — I love it!"
Alain Juillerat, accompanied by Elizabeth "Liz" Roby, flew their Bonanza (NC234US) to Tullahoma from their home at the Bondair flying community at Cy Bond Memorial Airport (06AR) in Higden, Arkansas.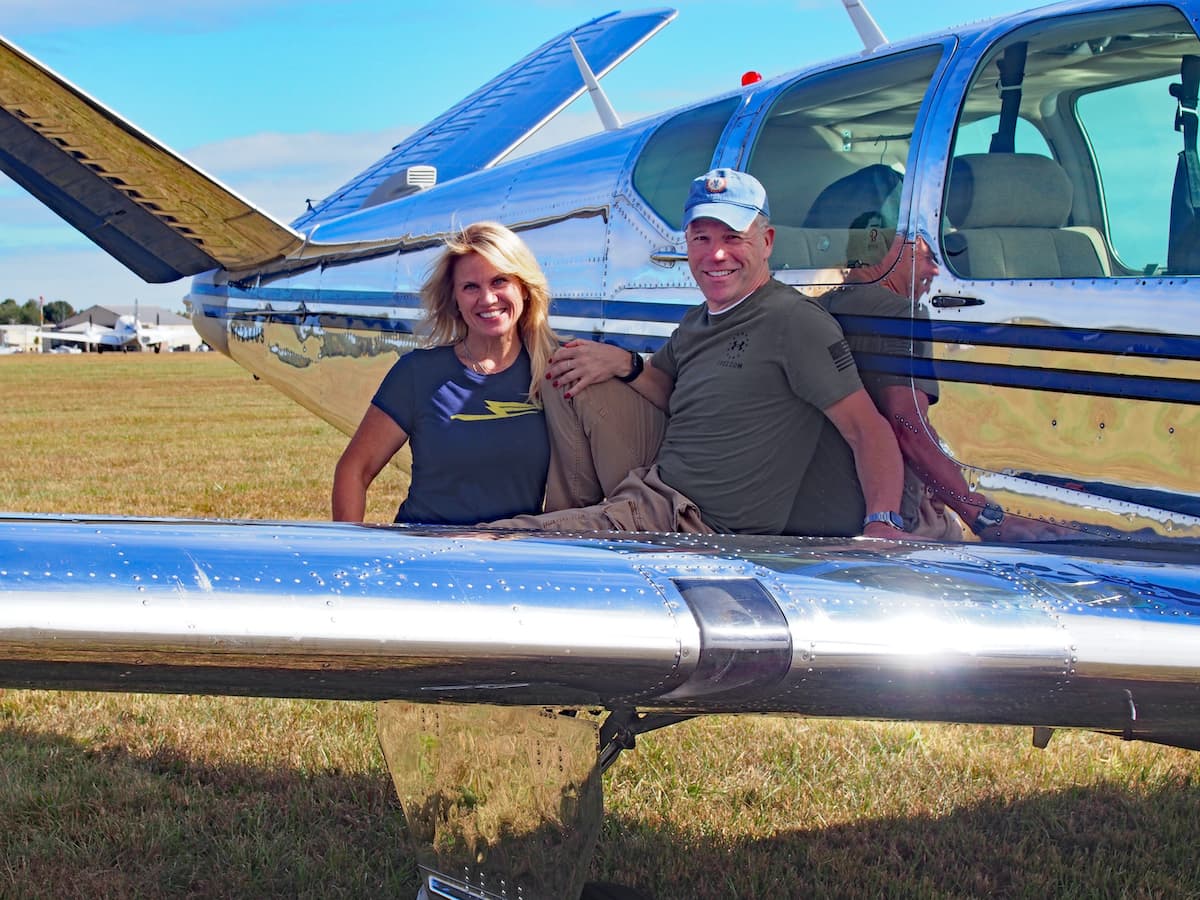 Highly polished with a blue "Beech Bird" trim, NC234US has many D'Shannon mods, as well as a IO-520 BB engine and a BE 36-style cockpit.
This was their second time at Beech Party, according to Liz.
"The people are amazing – everyone is so friendly and interesting," she shared. "That is the number one thing that stands out to me — Beechcraft enthusiasts are great people."
Alain expressed a similar sentiment, and also shared his unique perspective on general aviation. When he was a youth in Switzerland, he traveled worldwide with his family.
"I fell in love with America because of the combination of its people and aviation," he said. "It is unique — if you live in another country you realize how awesome this is in America. In most European countries, they regulated and taxed everything away. They drastically downsized GA and it's almost gone."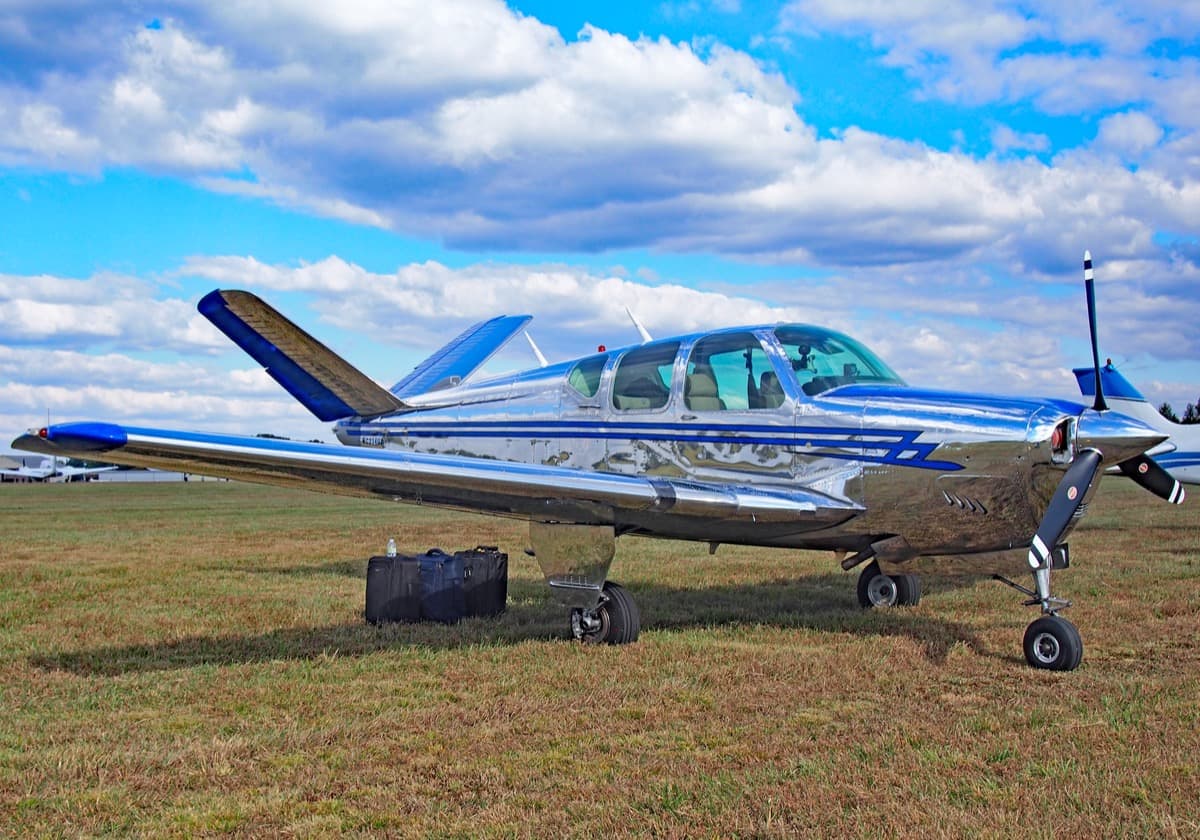 "I don't take this freedom to fly for granted," he continued. "Being able to fly and see this beautiful country from above is a fantastic privilege. I'm super grateful to own and fly the Bonanza. It is an amazing piece of engineering and American aviation history."
Forever Smitten
When Dick Hansen was a little boy, he flew with his father to a little grass airport near Aurora, Illinois. He clearly recalled that occasion: "There was a big biplane there, and when it started up, it was like bringing a bear out of hibernation. It snorted and crackled and popped, and I was just forever smitten. I didn't know what it was, but I remembered the shape of it."
Shortly after graduating from high school, Dick spent all his summer wages on flying lessons and earned his private pilot certificate at Purdue University in 1956.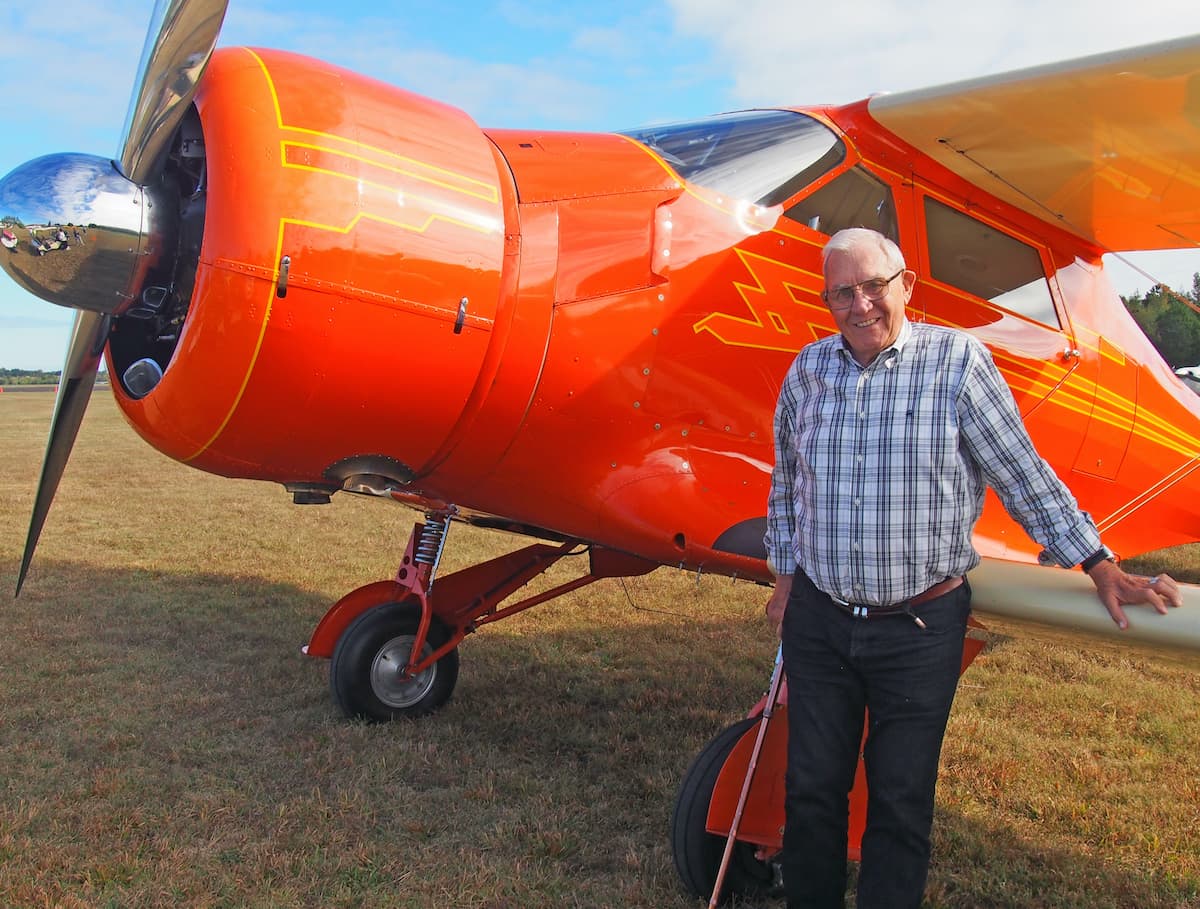 In the early 1970s, he went to Oshkosh, where he met John Parish.
"John had recently purchased his big red Staggerwing," said Dick. "I introduced myself, and he said, 'would you like a ride?' I said, 'oh golly, I'd love one!'"
In 1975, Dick bought his own Staggerwing (NC44562), which he owned for 29 years.
"I flew it everywhere — to the West coast many times, to Florida and Maine — we used it as a real 'go-places' airplane. I used it in business, and flew it hard IFR," said Dick.
"I have a funny story to tell about that," he continued with a smile. "We were coming into Allegheny County Airport in the mountains, and I called in Beech Staggerwing 562, and I was turned over to the tower to have me check in at the outer marker. We're on instruments coming down through the clouds, and I was given clearance to land. As I broke out of the clouds, the controller yells at me on the radio, 'Beech 562, there's a biplane on approach and he's not talking to us!' I'm busy landing the airplane, so I didn't answer him right away. Then an older voice came on the radio, and said, 'Beechcraft Staggerwing 562, please pardon these younger controllers — they don't know a real airplane when they see one!' The young fellow didn't know what a Staggerwing was."
Dick first flew to Tullahoma in 1975, and has been involved with the Beechcraft group ever since.
"We'd have 30 to 40 Staggerwings here, and then we saw the gathering expand to include Beech 18s and other Beech types," he recounted. "The museum here is a great tribute to the heritage of Beechcraft, and commemorates the very successful American aviation entrepreneurs Walter and Olive Ann Beech."
He sold his Staggerwing in 2001, and it changed hands a couple of times until 2016, when it returned to the Hansen family — this time, in his son Scott's care.
The Staggerwing then went through a complete restoration to its current beautiful condition.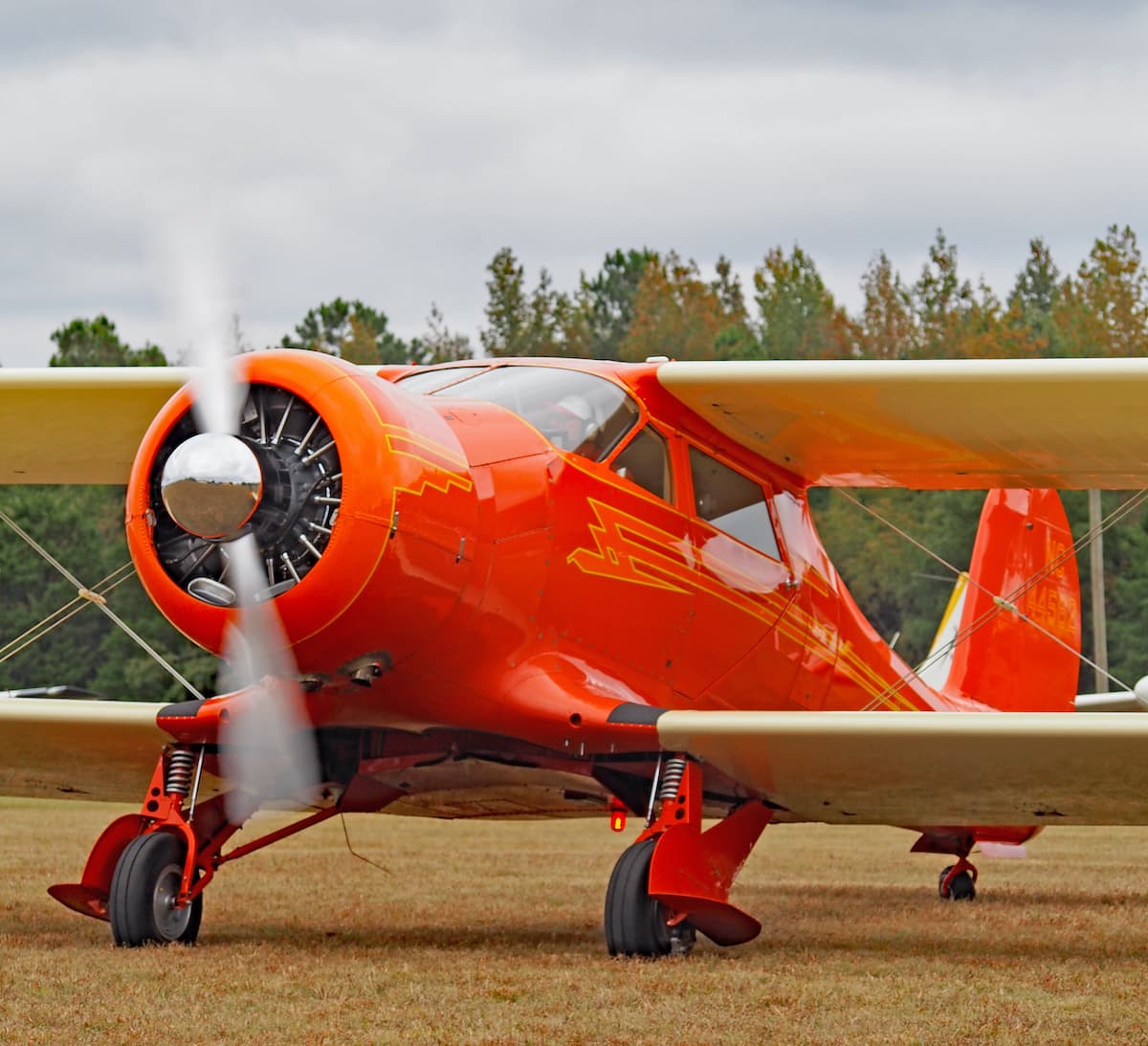 Missing Man Tribute
Sadly, just three weeks prior to Beech Party, museum founding member and longtime Staggerwing owner Jim Gorman passed away. At 99, he had full intentions of attending Beech Party, just as he'd done for so many decades.
Last year, he and his daughter, Gayle Gorman Green, enjoyed the event together.
This year, four Staggerwings flew an emotionally-moving Missing Man Formation in his memory, as hundreds of Beechcraft aficionados watched from the museum grounds.
Especially poignant was that the aircraft heading west from the formation was the Staggerwing he'd owned for 55 years, right up until his death.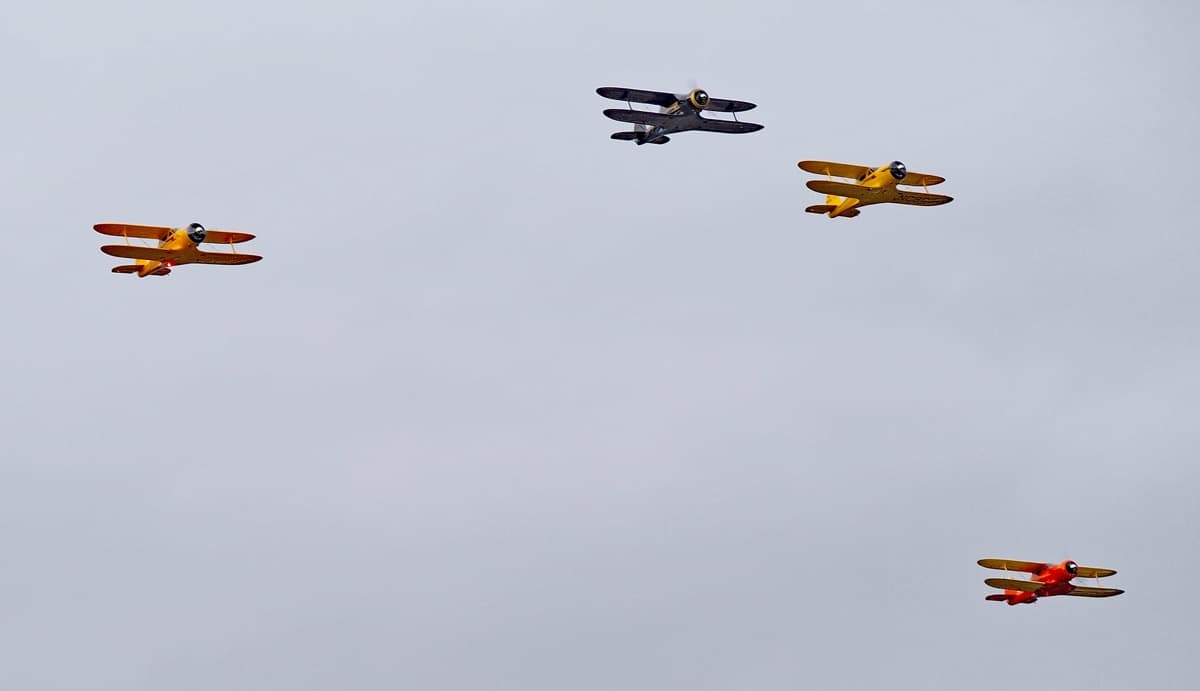 "Mr. Gorman's daughter, Gayle Gorman Green, flew her father's Staggerwing into Beech Party for the first time from Mansfield, Ohio," shared Jody Curtis. "Her mother, Marge Gorman, was the first aviatrix to fly a Staggerwing into Tullahoma in the 1970s. It was a very moving moment for our museum family."
Gayle Gorman Green has been flying since she was 19, and holds a commercial certificate with helicopter, glider, seaplane, and instrument ratings. She frequently flies an A-36 Bonanza, but last year, she set her sights on a new goal — flying her father's Staggerwing to Tullahoma for the museum's 50th anniversary.
That meant she'd have to learn how to fly tailwheel airplanes — and then learn how to handle a Staggerwing — all in a year's time.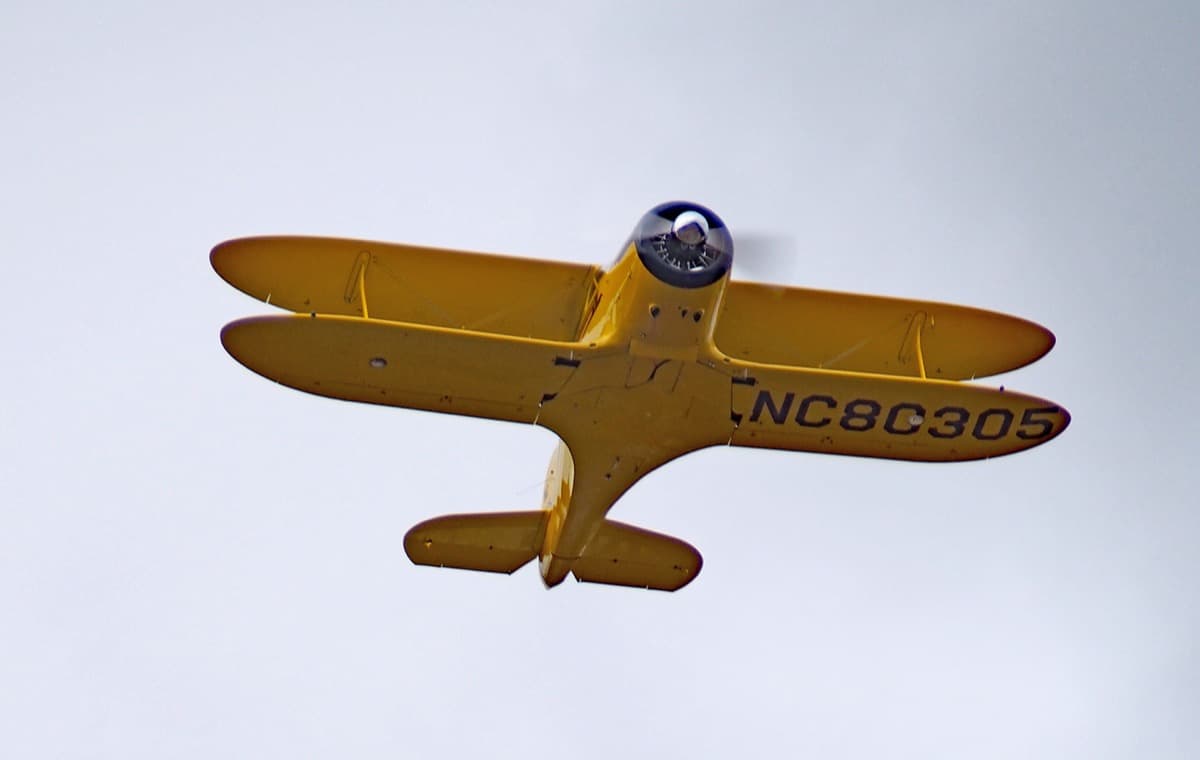 "I went to Mike Stanko's airport, Youngstown Elser Metro Airport (4G4) in Ohio and flew with John Dye of Bad Attitude Tailwheel Training and got my tailwheel endorsement in a Super Decathlon," said Gayle. "Then I bought a used Citabria — we're blessed to have a little strip at our house and when the dishes were done, I would look at my husband and say, 'I'll see you in about an hour.' I would go out and just get comfortable in it, so I could even begin to be competent in the Staggerwing."
Though it was an emotional flight from Mansfield, Ohio, Gayle's determination to fly NC80305 to Tullahoma was bolstered by friends and fellow Staggerwing pilots Mike Toman (who taught Gayle to fly the Staggerwing), Tom Warner, Mike Stanko, Bud Fuchs, and Stan York.
Last, but not least, was the support and encouragement Gayle received from her husband, Rich Green.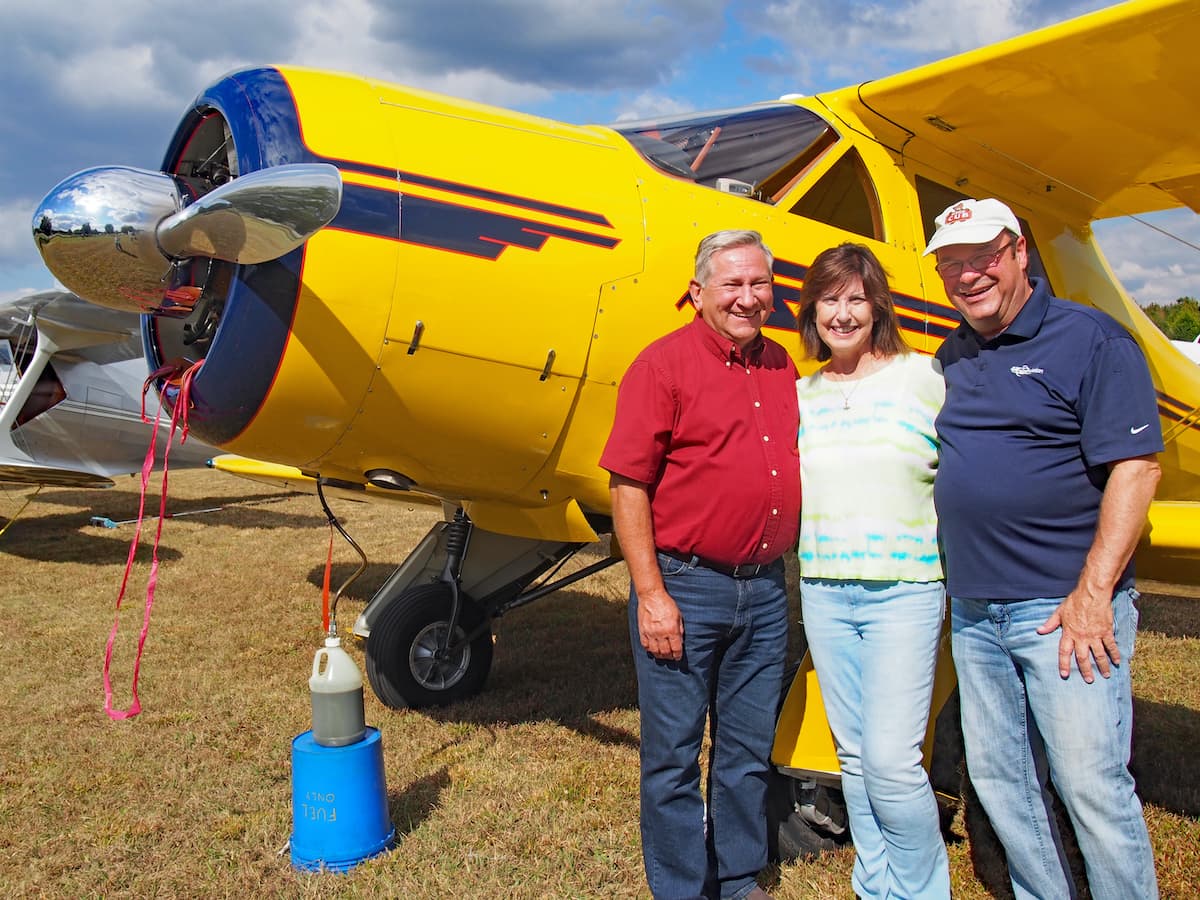 Mike Toman, who accompanied her on the flight to KTHA, shared: "Gayle and I have been flying the Staggerwing together for the last two months, getting ready for this. At first we'd just go out and she'd be in the left seat, taxiing in different conditions to get a feel for it, and we progressed from there."
"There's a lot to do in this airplane and it needs to be done quickly — everything about this airplane is challenging," Gayle reflected. "I would very much like to keep the airplane and keep flying it. I think that's what my father would want us to do."
The Beechcraft Heritage Museum members warmly embrace such remarkable family flying legacies, which not only highlight the organization's rich history, but also enhance its growth for future generations.
To learn more, visit the museum in person at KTHA, or online at BeechcraftHM.org.
More Beech Party Photos