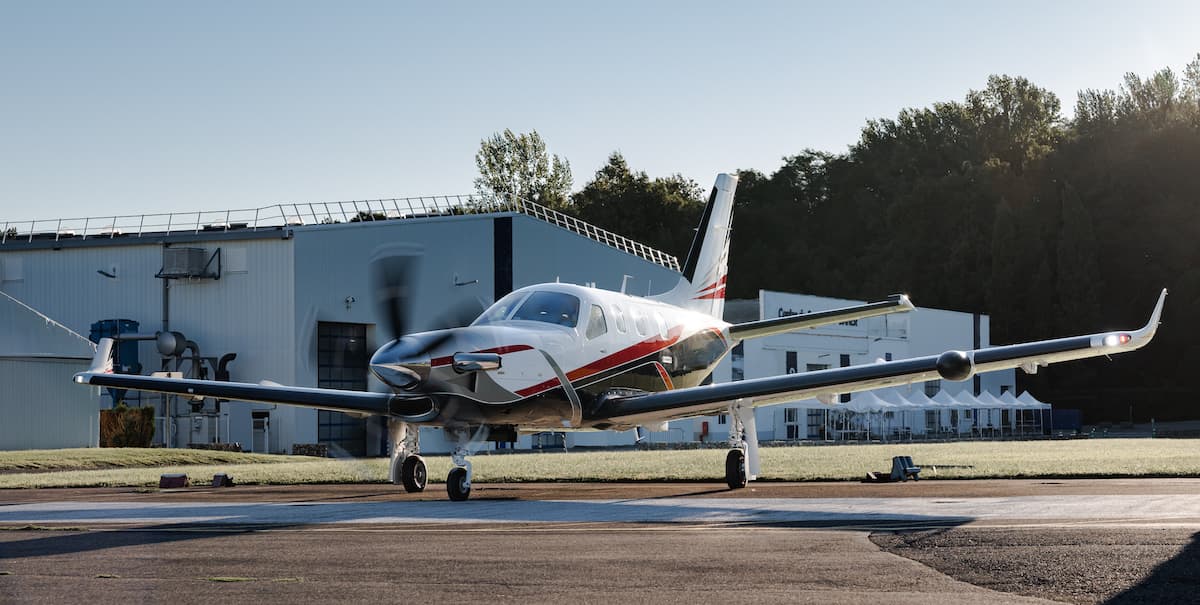 Daher has reached a milestone, delivering its 500th TBM 900 series aircraft in October 2023.
The milestone aircraft is a TBM 960 (pictured above) delivered to a private owner in the United States, according to officials with the French company.
The company reports it has more than 100 TBM 960s on order, exceeding two years of production.
The 500 deliveries to date for TBM 900 series aircraft surpass the totals of both previous-generation TBM airplane types, company officials said, noting 324 aircraft were produced in the TBM 700 configuration, while 338 TBM 850s were manufactured.
Daher's introduction of the first TBM 900 series aircraft was in 2014 with the TBM 900, featuring aerodynamic improvements such as new engine cowlings, the addition of winglets, and the integration of Hartzell's five-blade scimitar propeller.
In 2016, the TBM 900 series family was augmented by the higher-end TBM 930 version, equipped with Garmin's touchscreen-controlled G3000 integrated flight deck.
Daher further evolved the TBM 900 series in 2018 with its TBM 910, featuring Garmin's G1000 NXi avionics. The TBM 910 continues to be available from Daher on customer request.
In 2019, the TBM 930 was succeeded by Daher's TBM 940 with autothrottle. In 2020, it became one of the first aircraft equipped with the HomeSafe emergency autoland system.
Daher's latest TBM version is the TBM 960, unveiled by the company in 2022, and integrating the new PT6E-66XT turboprop engine, purpose-built by Pratt & Whitney Canada for this aircraft, as well as Hartzell Propeller's five-blade composite propeller with the Raptor lightweight hub.
Both the engine and propeller system are linked to the TBM 960's dual-channel digital Engine and Propeller Electronic Control System (EPECS), company officials said.
The EPECS optimizes powerplant performance from the engine's startup to landing, while reducing pilot workload by integrating all functions and protecting the engine's life. Daher officials explained. It also enables the aircraft to be flown with more precise settings, they added. At Daher's recommended cruise setting of 308 knots, fuel consumption is 57 U.S. gallons per hour – a 10% fuel economy for more sustainability when compared to the maximum cruise setting, they said.
For more information: TBM.aero