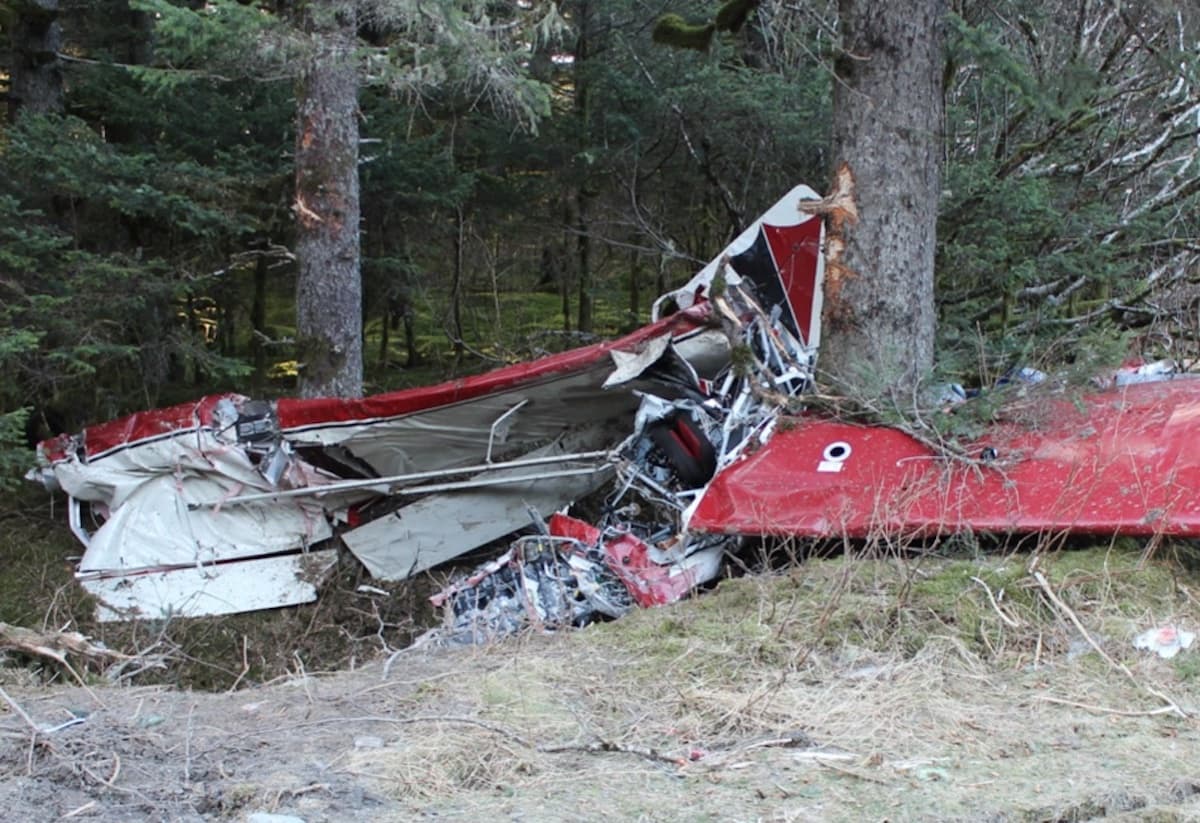 The pilot departed from Kodiak Airport (PADQ) in Alaska in an experimental Gerald Jones 2+2 homebuilt aircraft, destined for a remote off-airport landing site near Saltery Cove.
A friend of the pilot told investigators that the purpose of the flight was to transport hunting gear to the remote location to establish a hunting camp.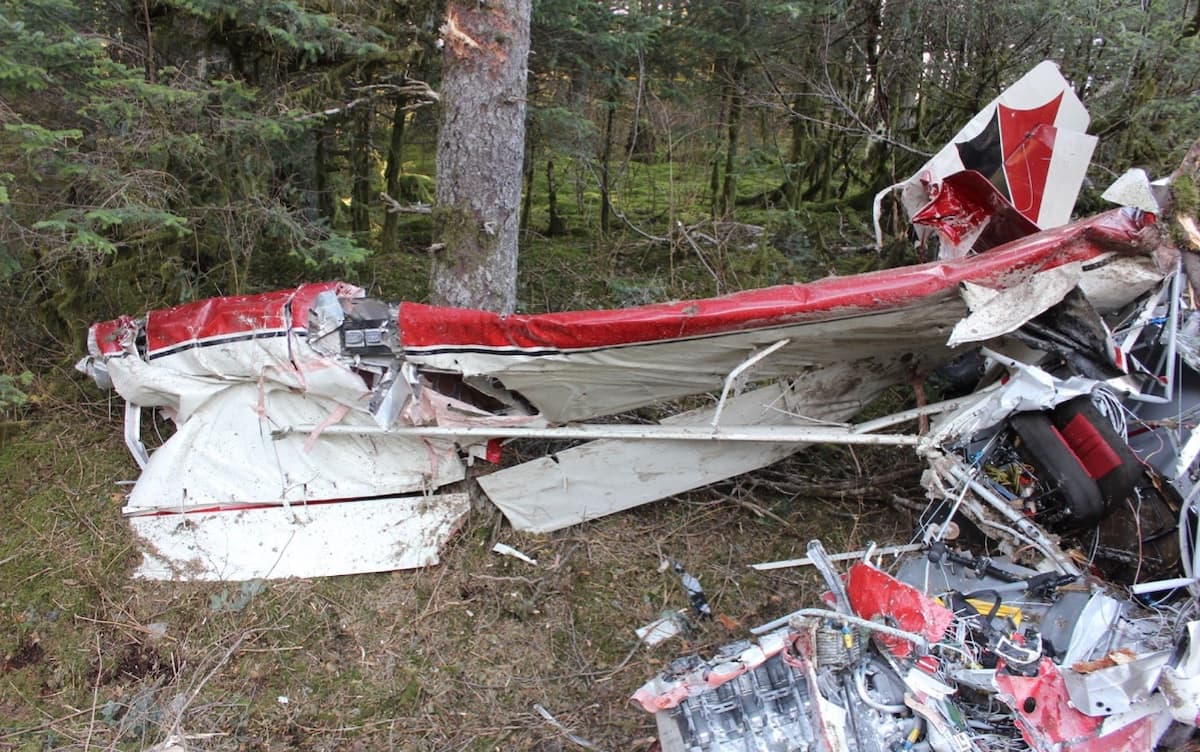 Numerous witnesses reported that, shortly after departure from PADQ, the airplane entered a steep right turn, the nose dropped, and the airplane entered a spiraling descent in a near-vertical attitude.
The airplane hit a gravel road at an elevation of about 92 feet mean sea level. A surveillance camera captured the impact and showed the airplane hit in a right-wing-low, near-vertical attitude.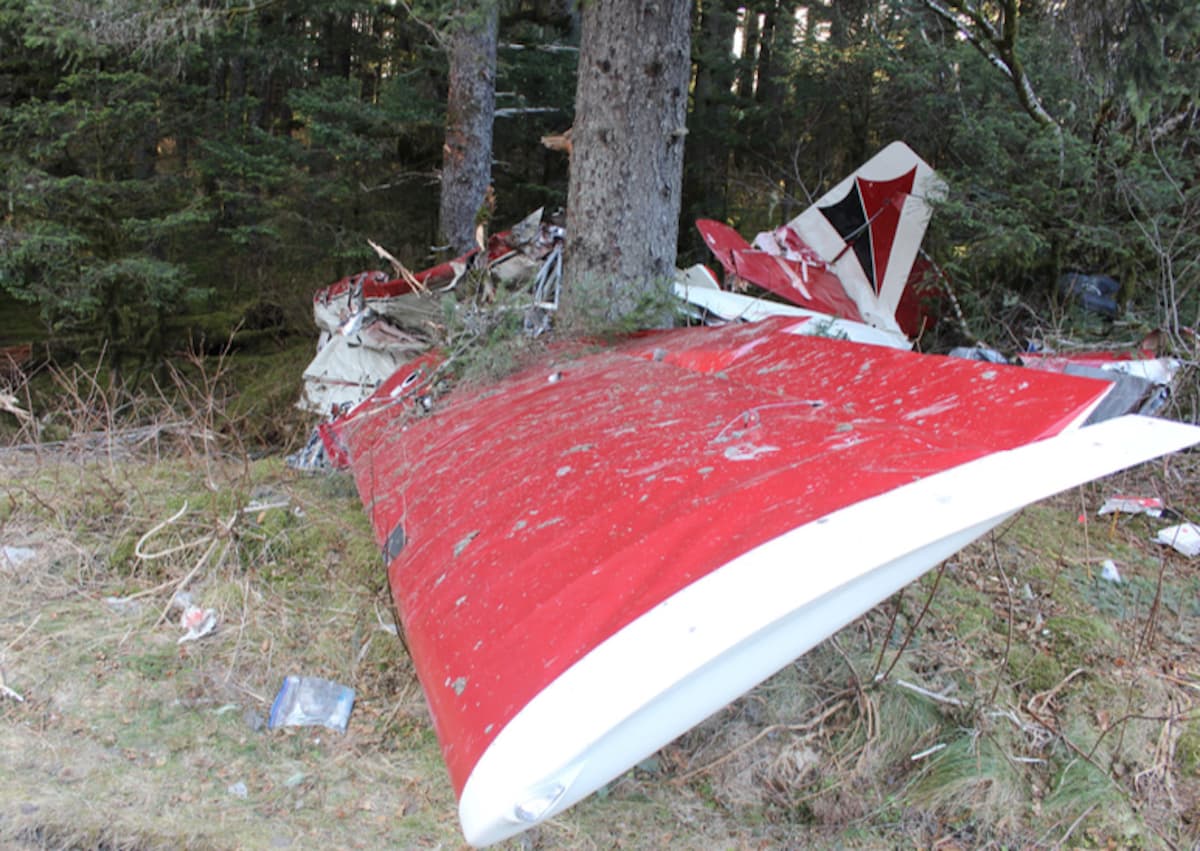 The airplane, which came to rest about 25 feet from the initial impact site in a heavily wooded area, sustained substantial damage to the fuselage, wings, and tail. The pilot died in the crash.
A post-accident examination of the airframe and engine revealed no pre-accident mechanical malfunctions or failures with the airplane that would have precluded normal operation.
Probable Cause: The pilot's failure to maintain adequate airspeed while maneuvering, which resulted in an exceedance of the airplane's critical angle of attack and an aerodynamic stall.
To download the final report. Click here. This will trigger a PDF download to your device.
This November 2021 accident report is provided by the National Transportation Safety Board. Published as an educational tool, it is intended to help pilots learn from the misfortunes of others.